Named after the famous Spanish painter, this business class lounge is available to customers at Barcelona El Prat Airport travelling to non-Schengen destinations from Terminal 1.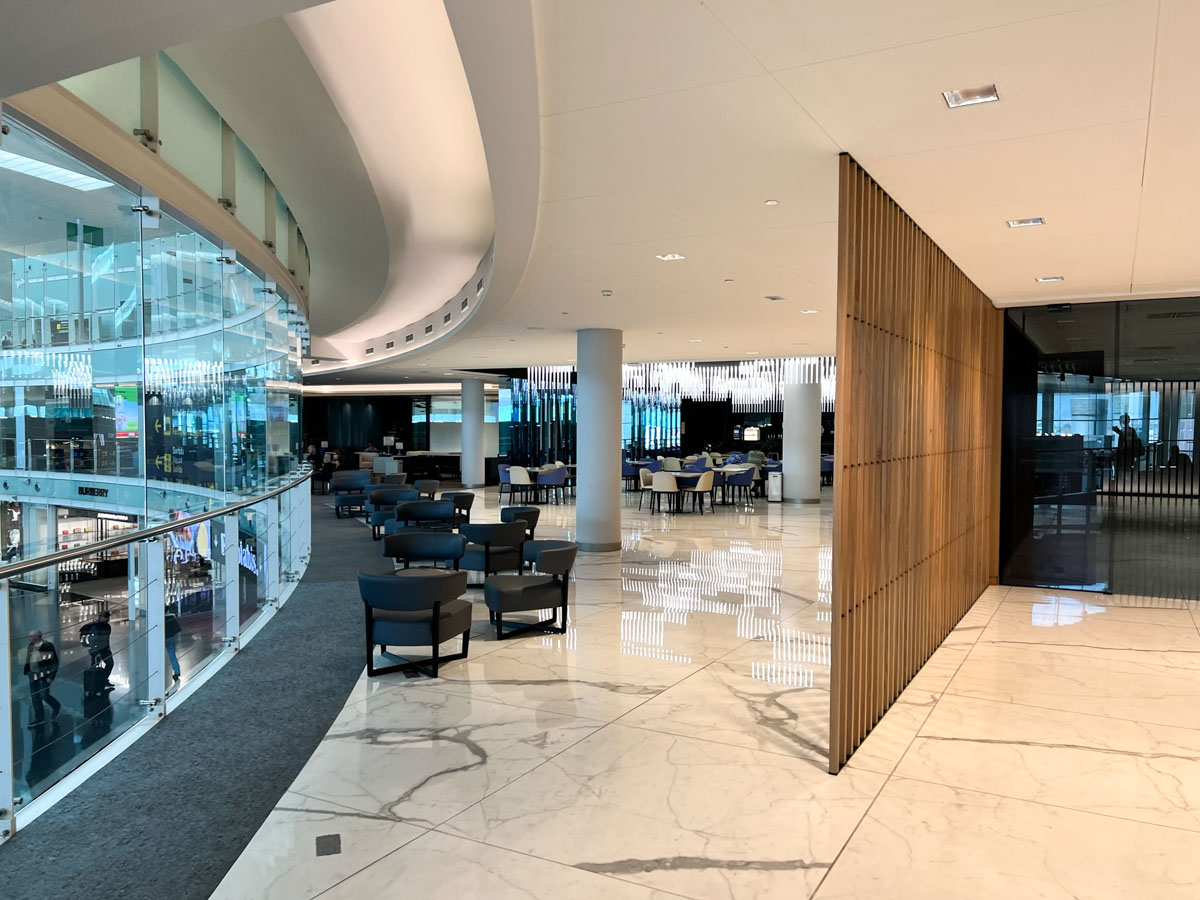 As this lounge is after passport control it is only open to those travelling from gates D and E. If you're heading to another Schengen country, which includes most of the EU or for flights departing from gates A, B or C, head to the Sala VIP Pau Casals instead.

The Joan Miro lounge is the default lounge for most airlines in addition to giving Priority Pass Members access.



Access & location
Directions at Spanish airports can sometimes be tricky, particularly because non-gate information – such as lounges – are less visibly signed. In this case, you'll want to follow the signs to Gates D and E, which are used for non-Schengen destinations.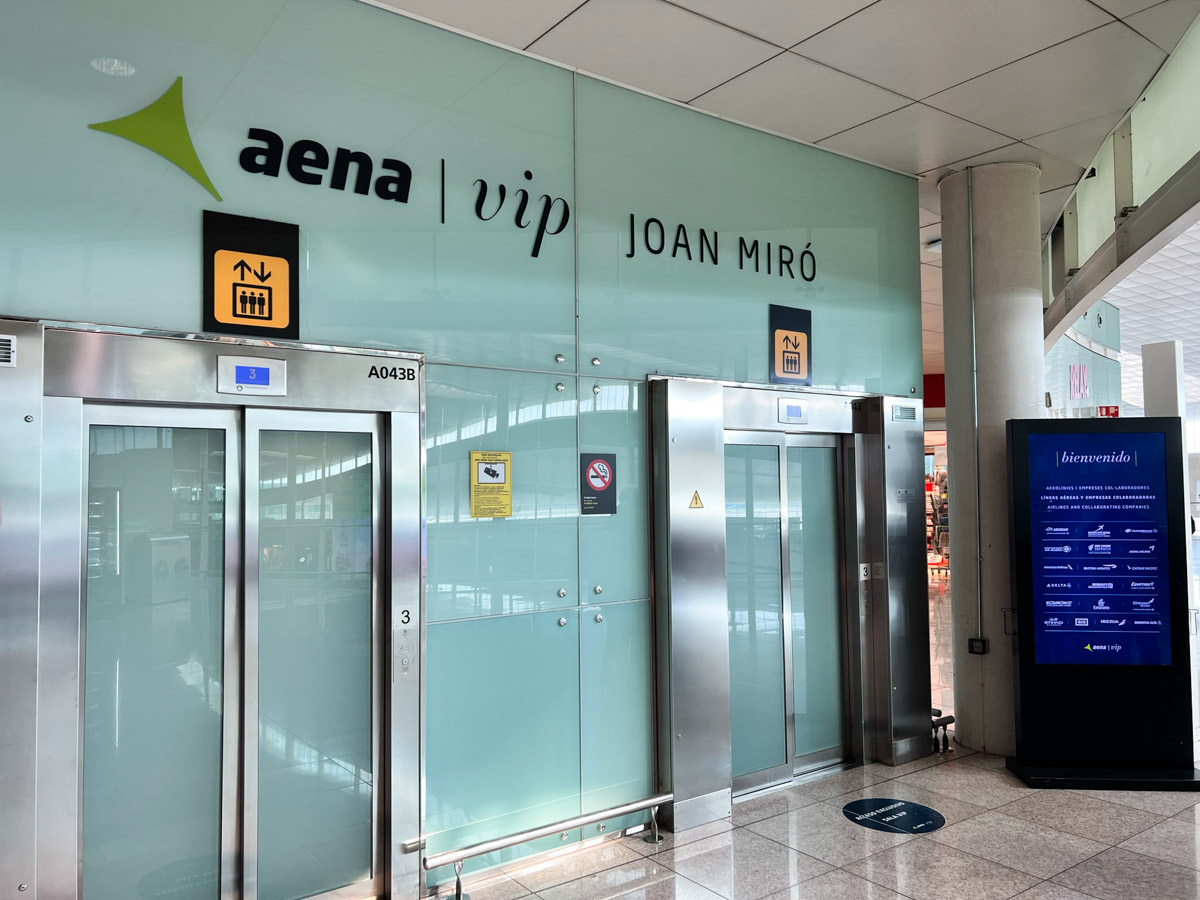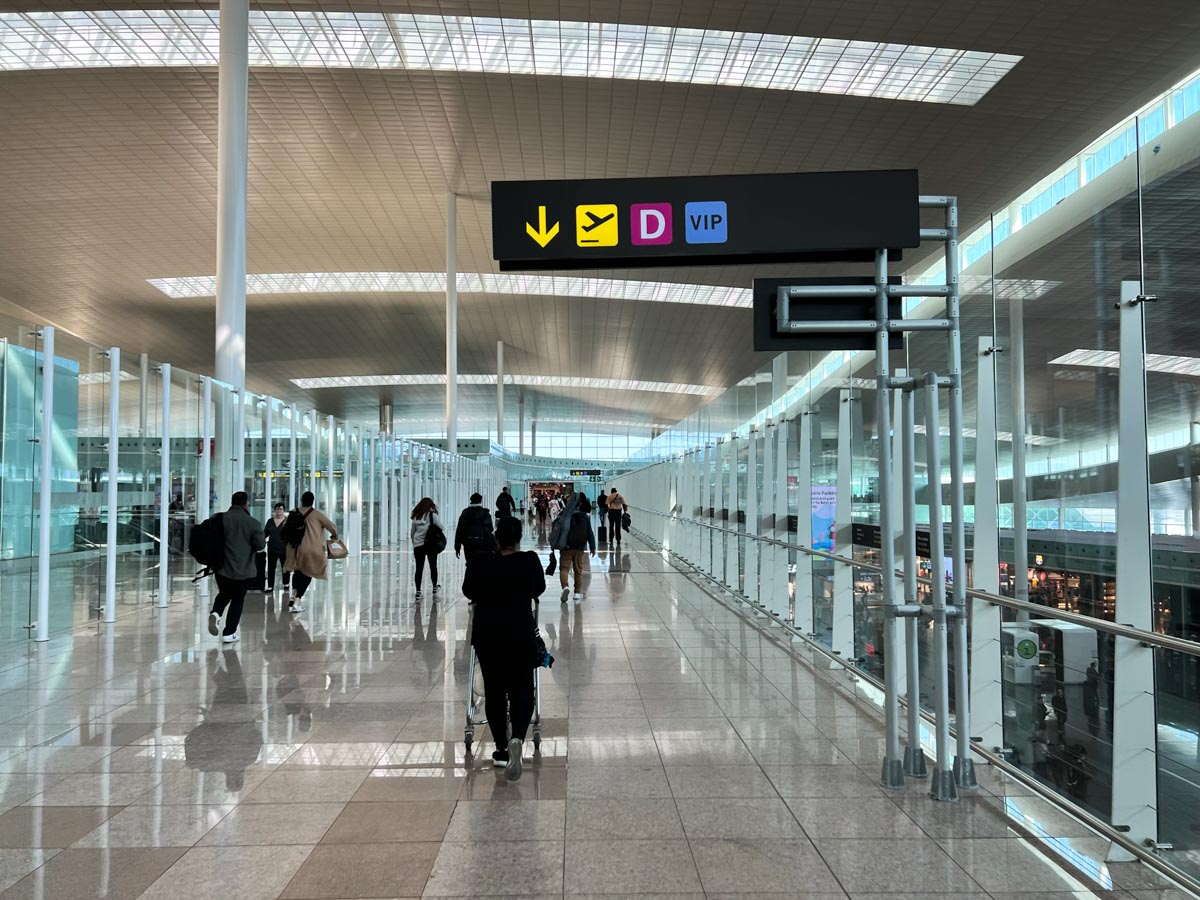 Head up the escalators and through passport control (you'll have a quicker time with an EU passport) before taking the dedicated elevators down to the lower floor, where you'll see the lounge check-in desk.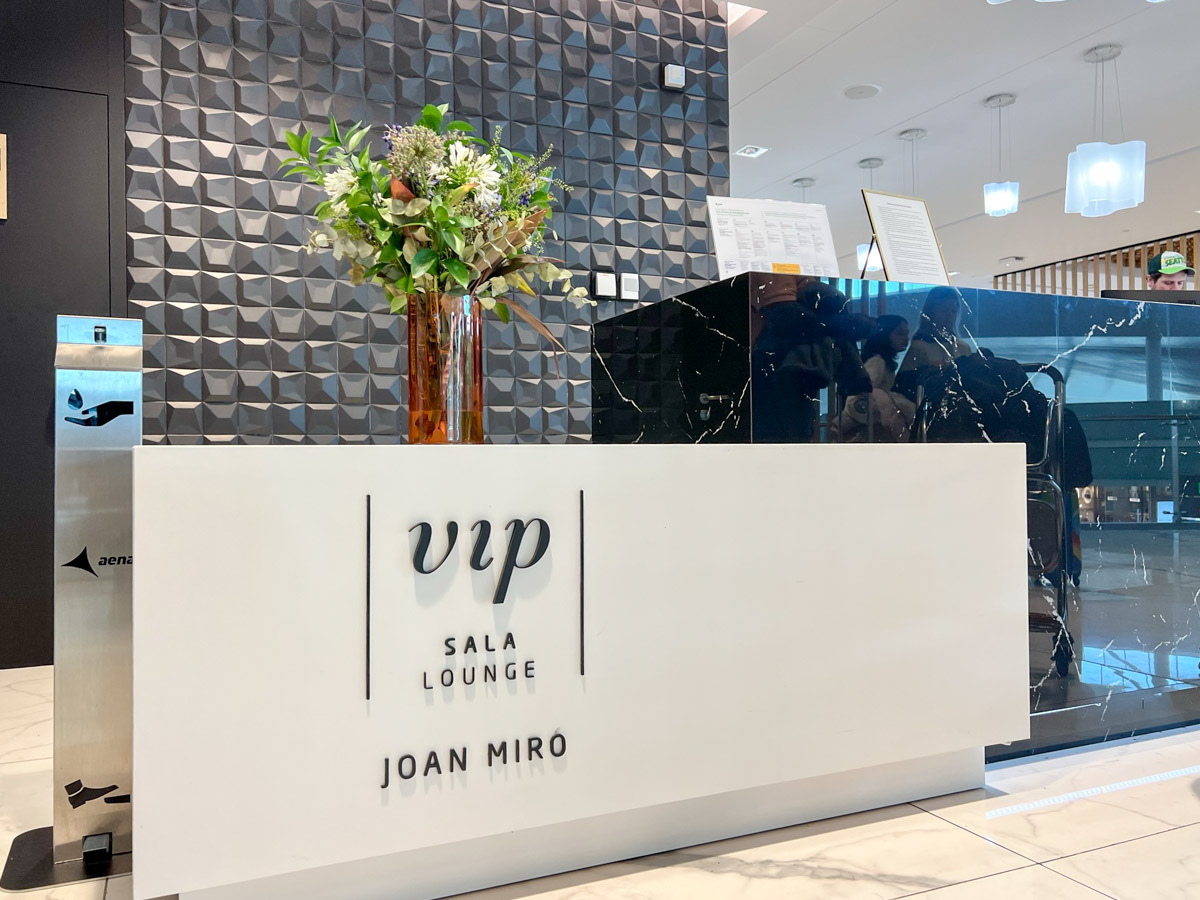 Seating & space
This is one of the bigger independent airport lounges I've been to and whilst there was a huge amount of seating available during my visit, a lot of it was also occupied.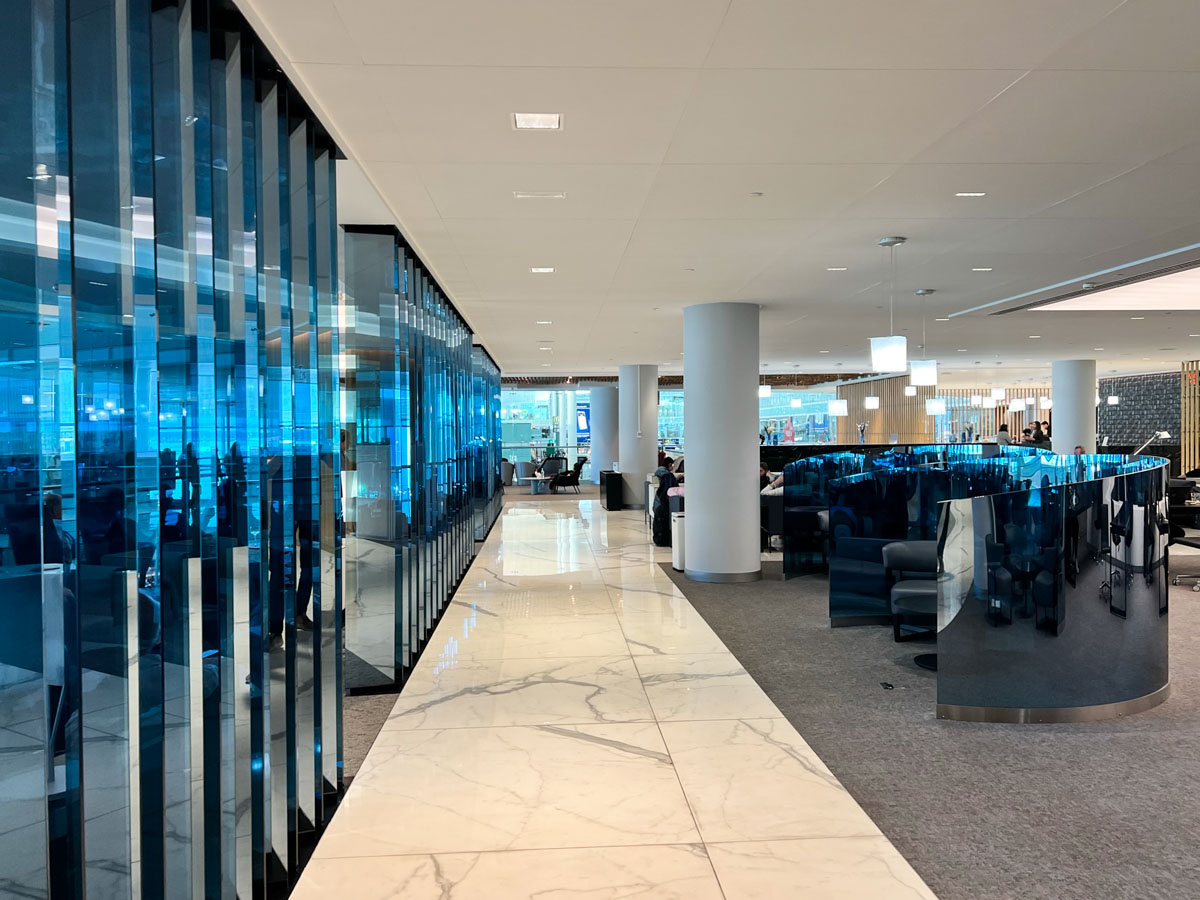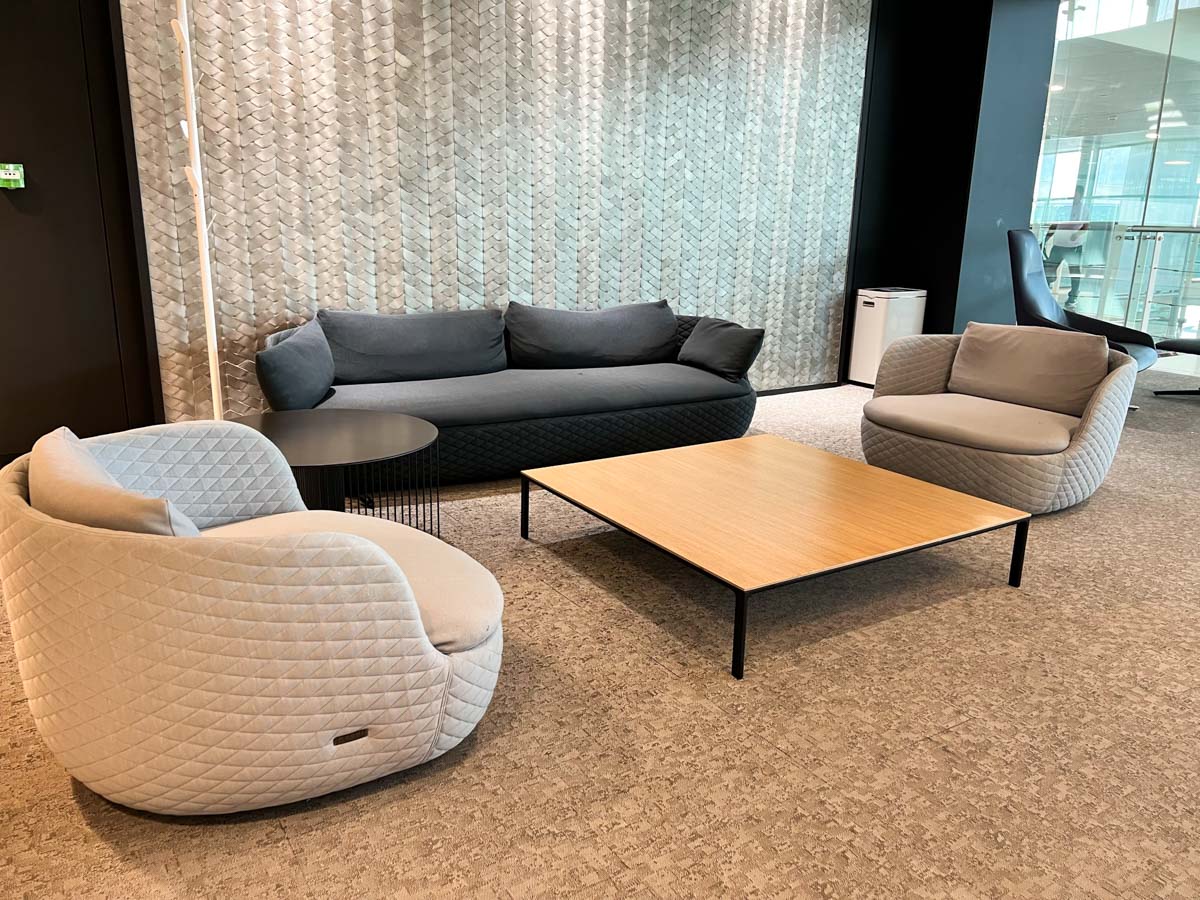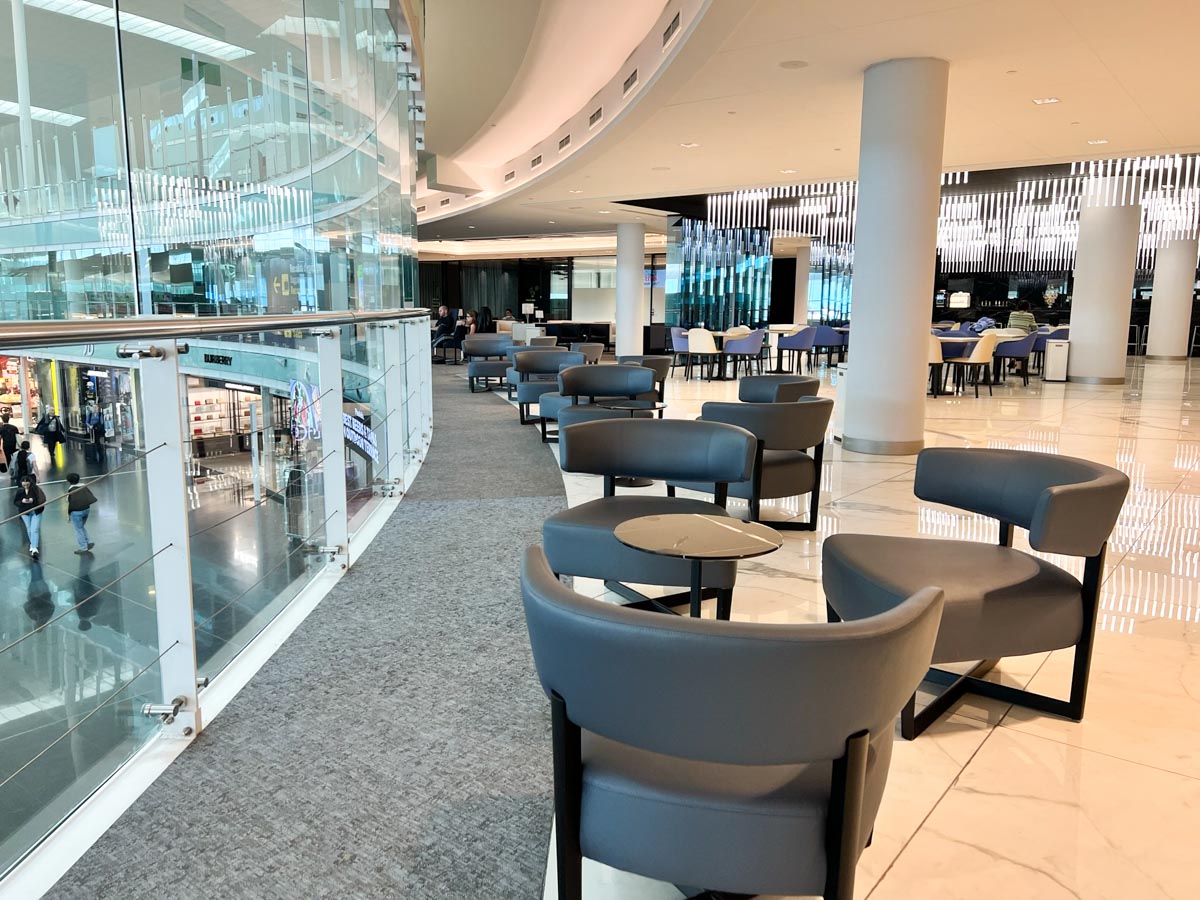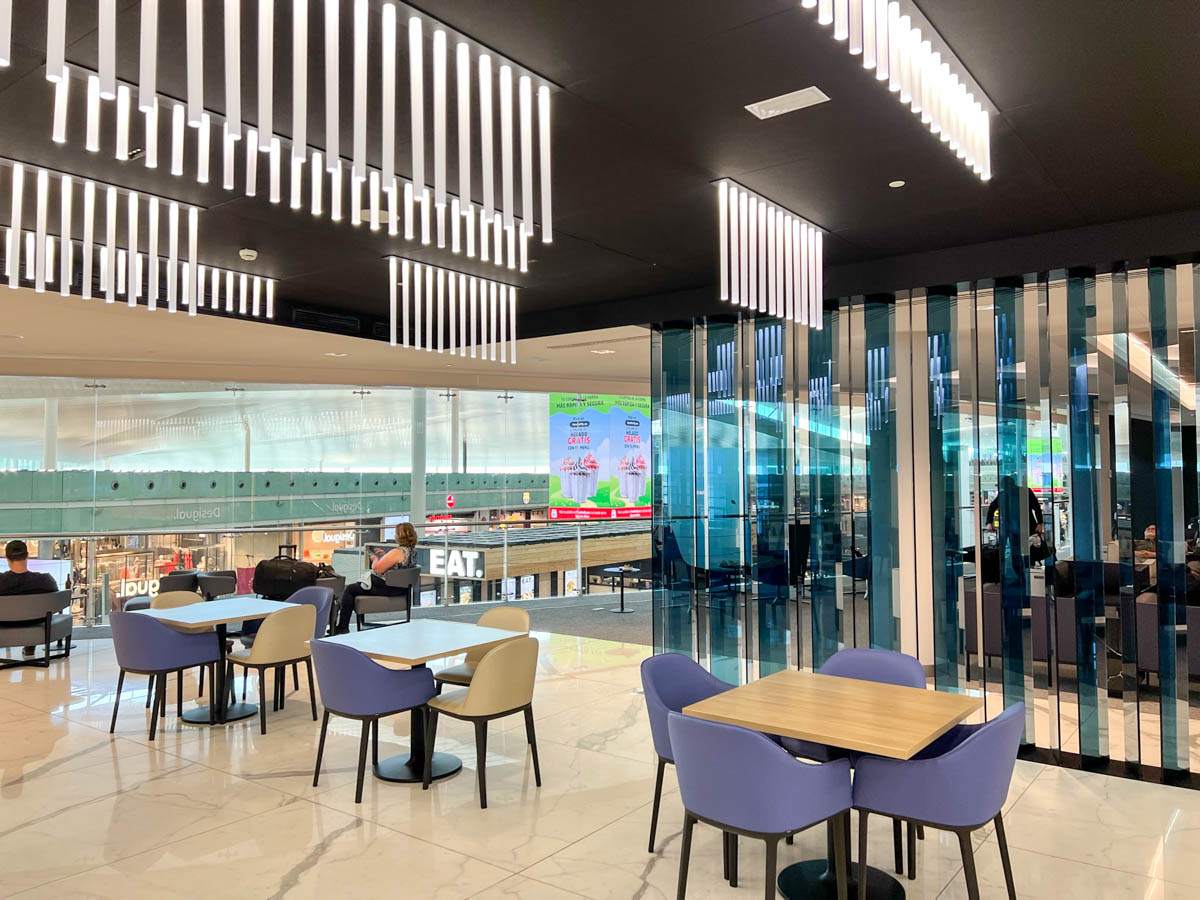 It appears the lounge has been refurbished in the last couple of years and it now sports a modern, Spanish style, with angled blue glass screens breaking the space up into smaller zones.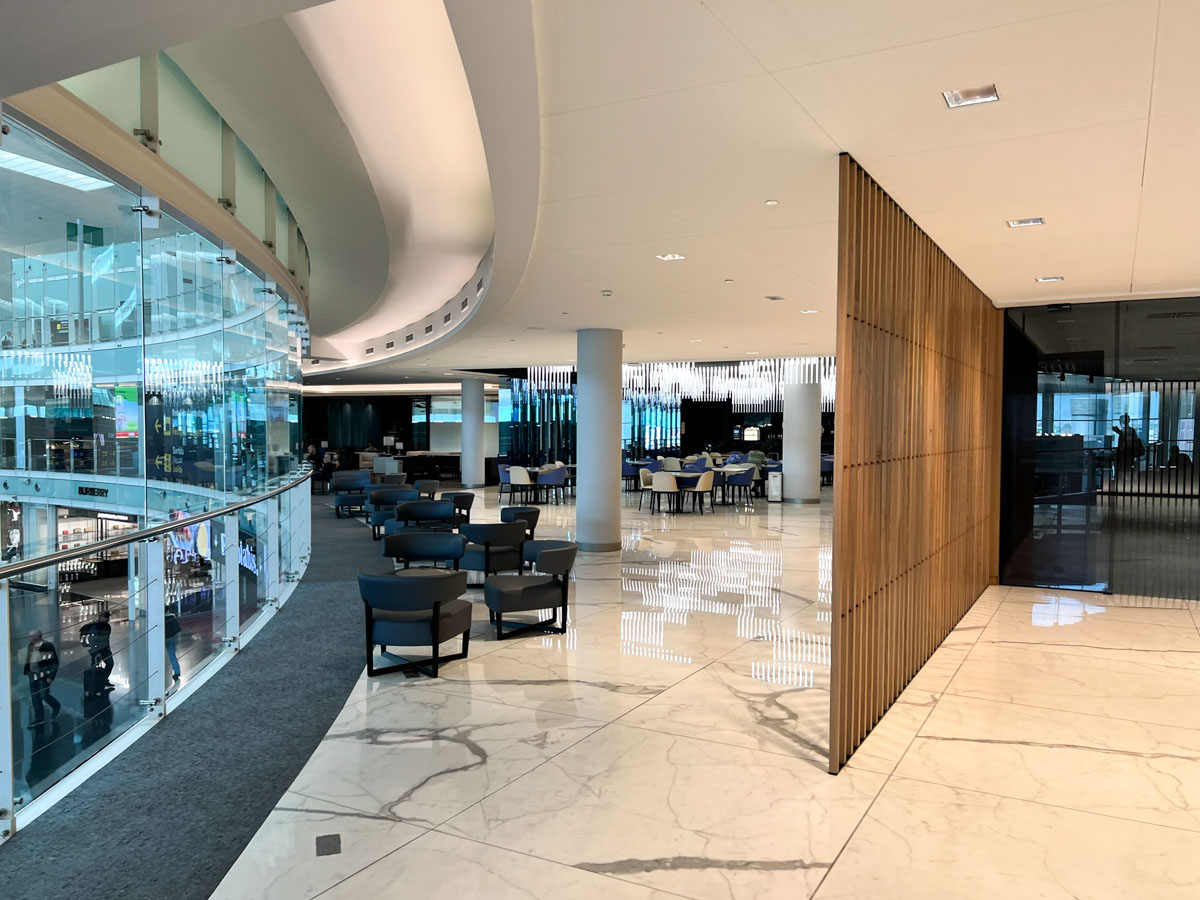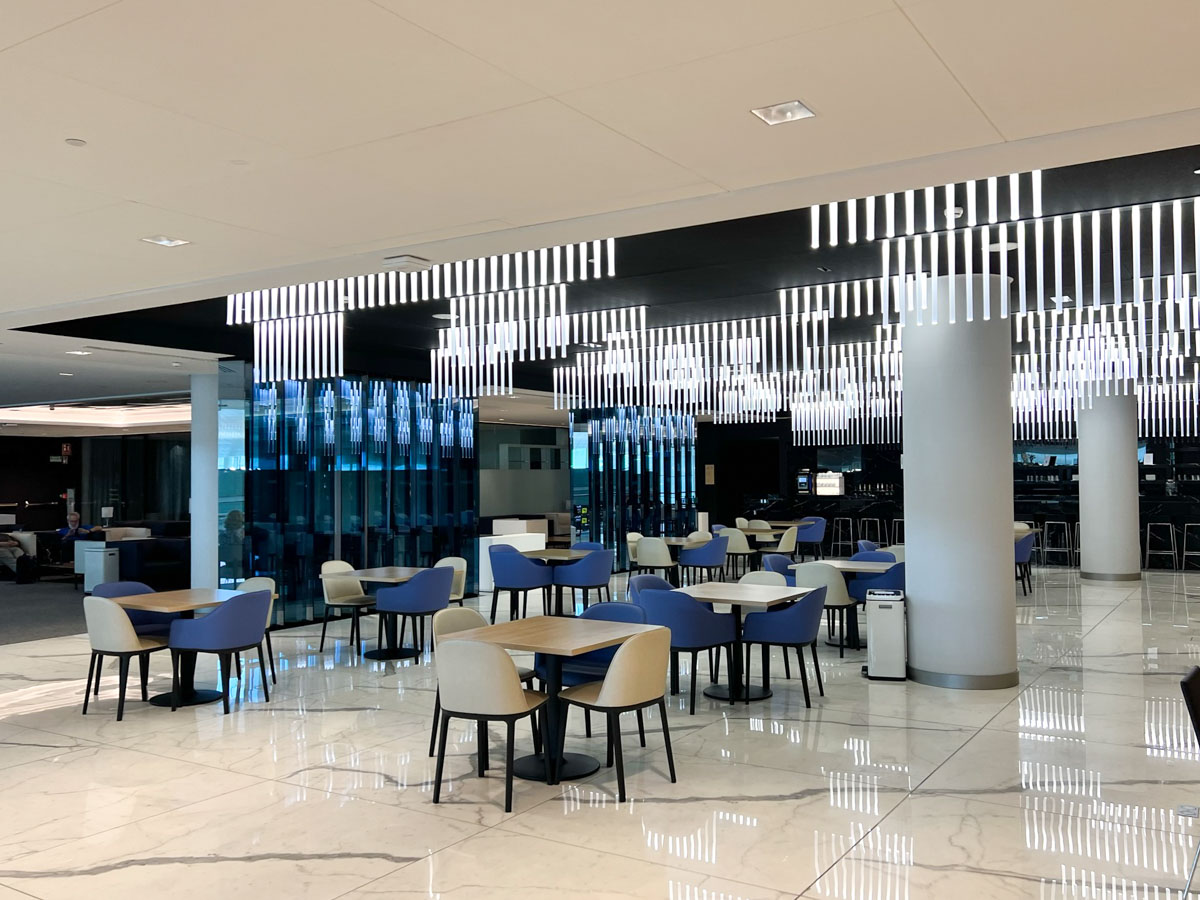 Floor to ceiling windows are displayed throughout the lounge, although unfortunately they only overlook the main terminal concourse and do not have runway or airport views, which is a real shame.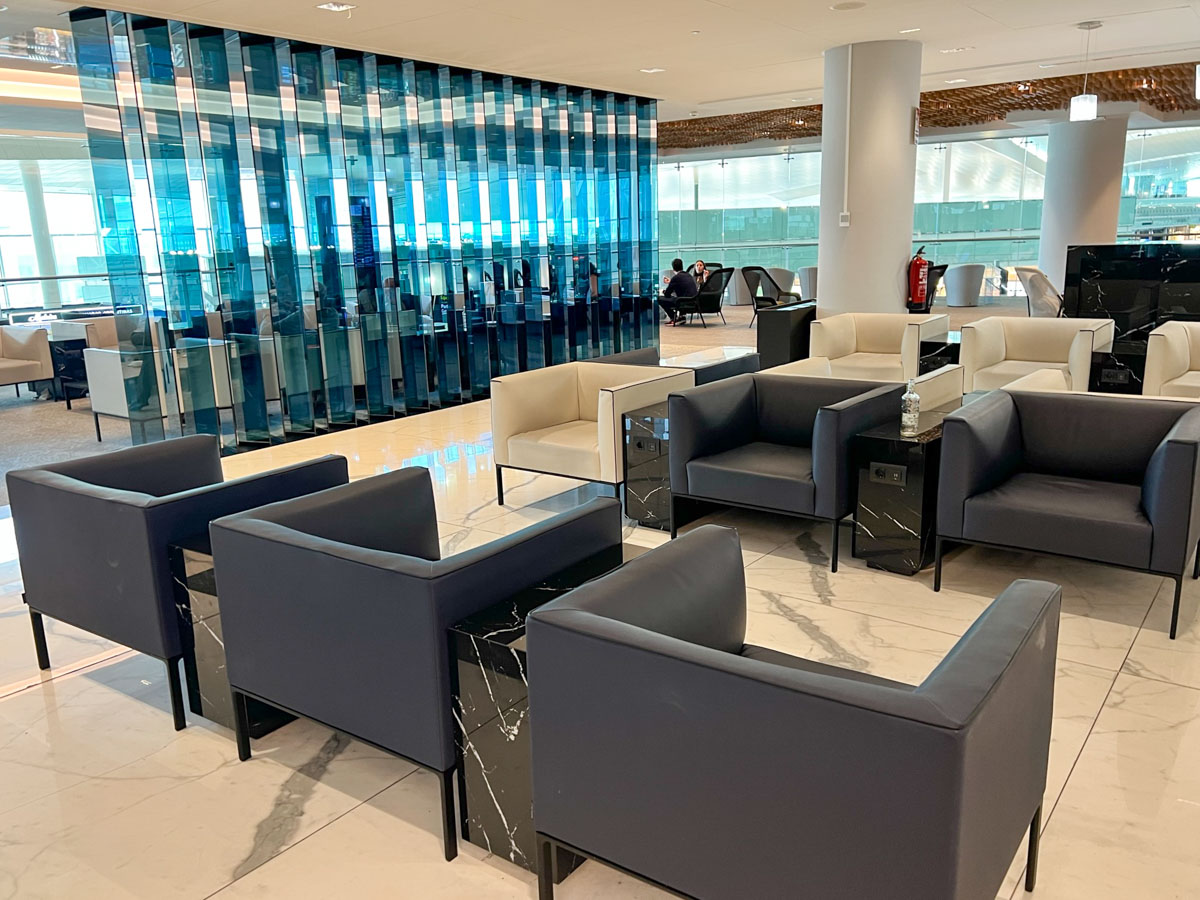 A wide range of seating caters to differing needs, including more casual sofas and armchairs in the windows arranged in groups of three, four or five. On the left, seven large hot-desking style work areas were very popular with business travellers and is something that could be replicated at many other lounges. Adjacent to this were multiple more private booths, as well as three circular booths shrouded in blue glass privacy screens.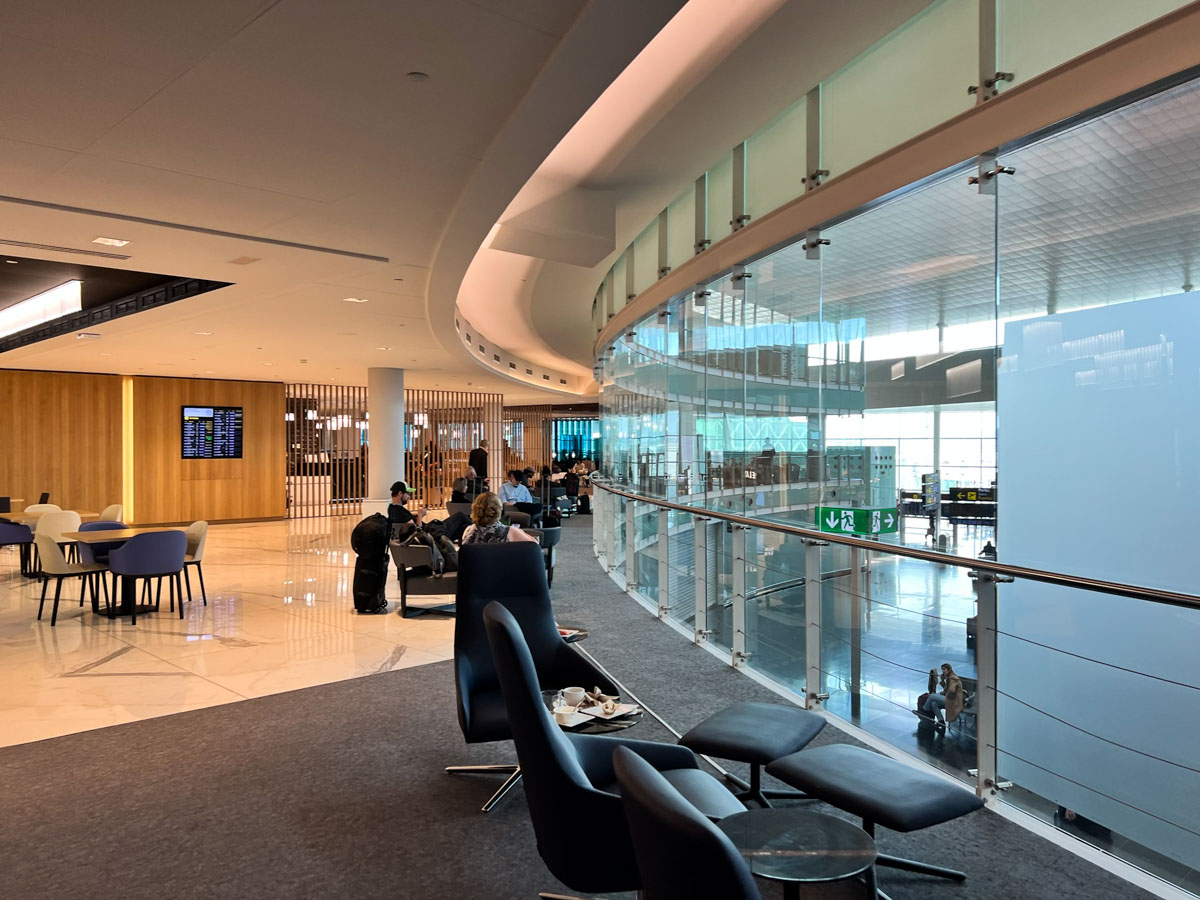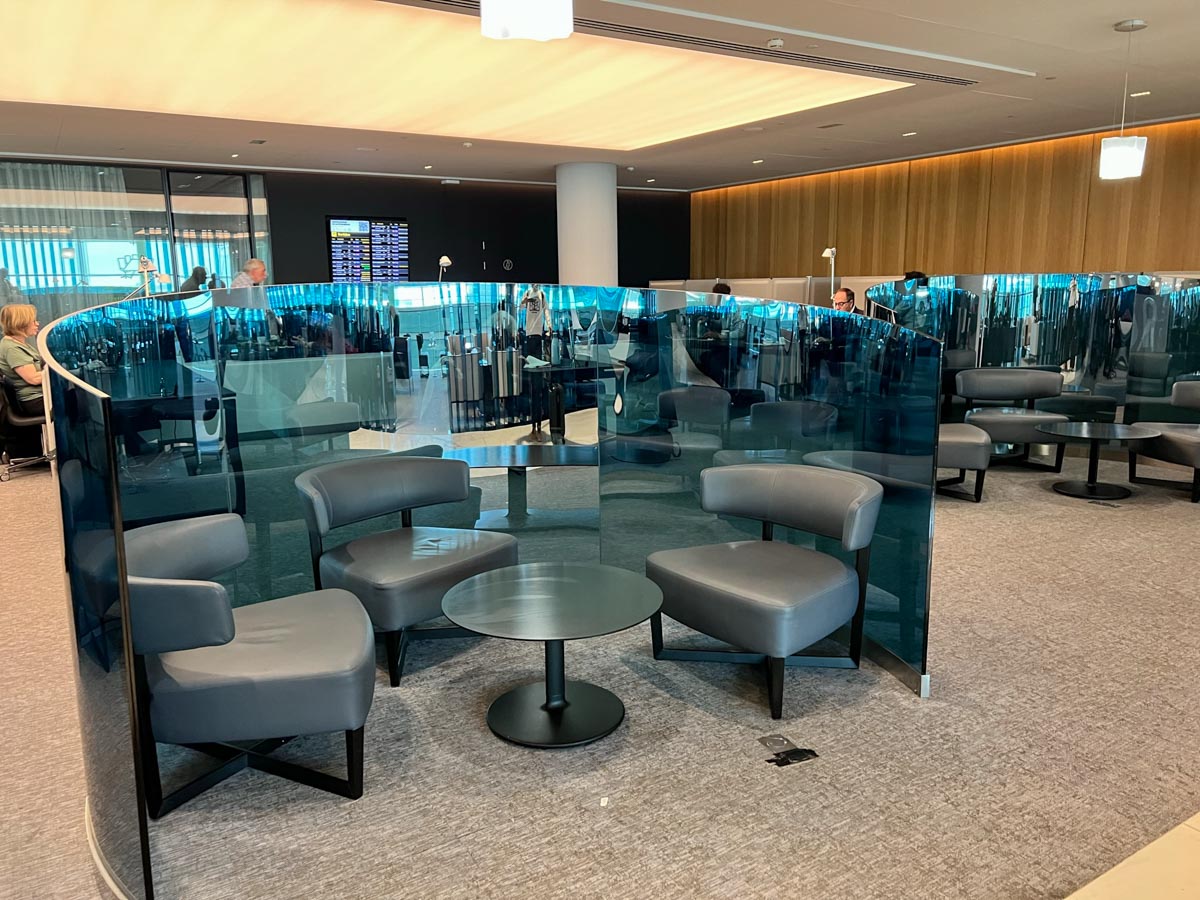 Restaurant-style seating is available next to the (busy) buffet area. On the opposite side of the lounge reception, you'll find another equally large area that is much quieter. This featured more restaurant style seats as well as a number of large sofas in a living room layout.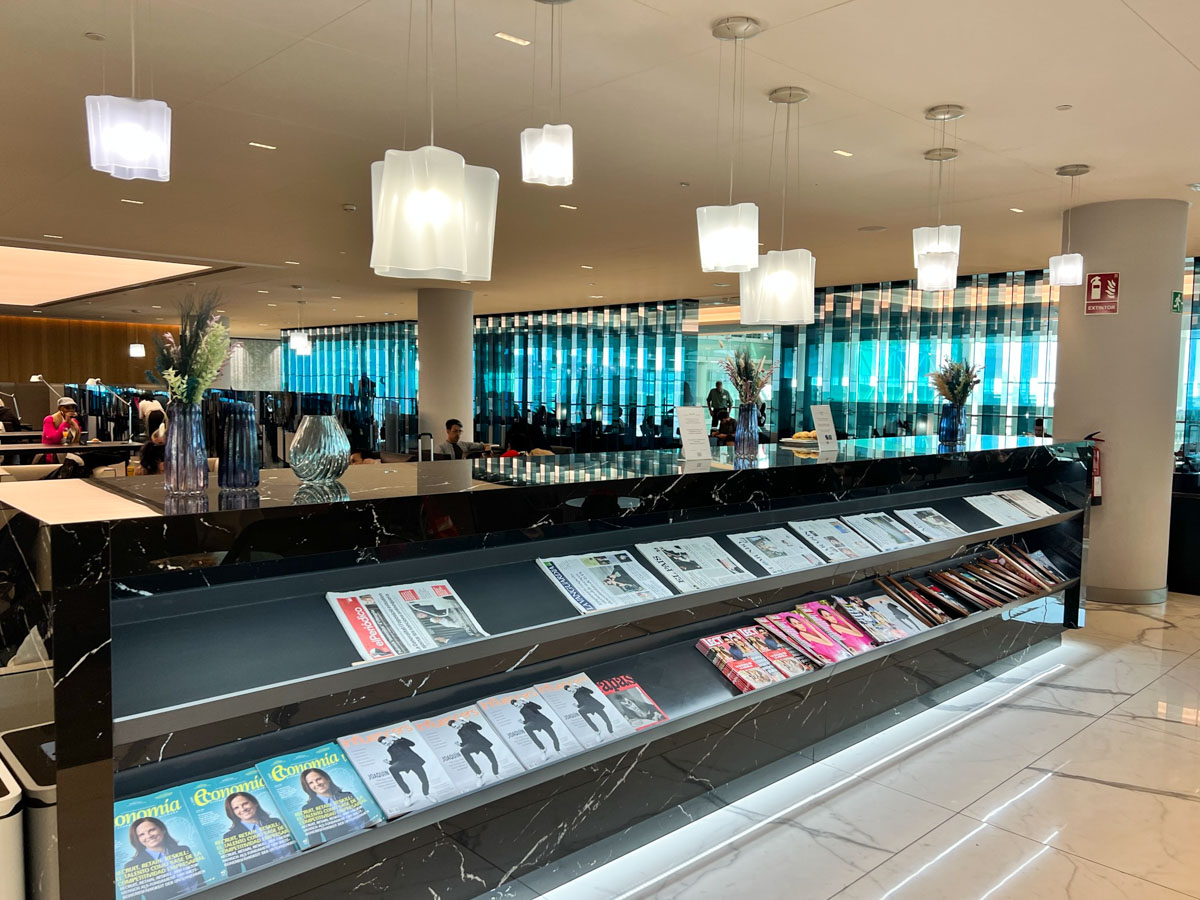 Food & drink
There is a decent spread of food available. Despite regular replenishment, staff struggled to keep up with demand and many items were consistently missing, having been taken as soon as they arrived.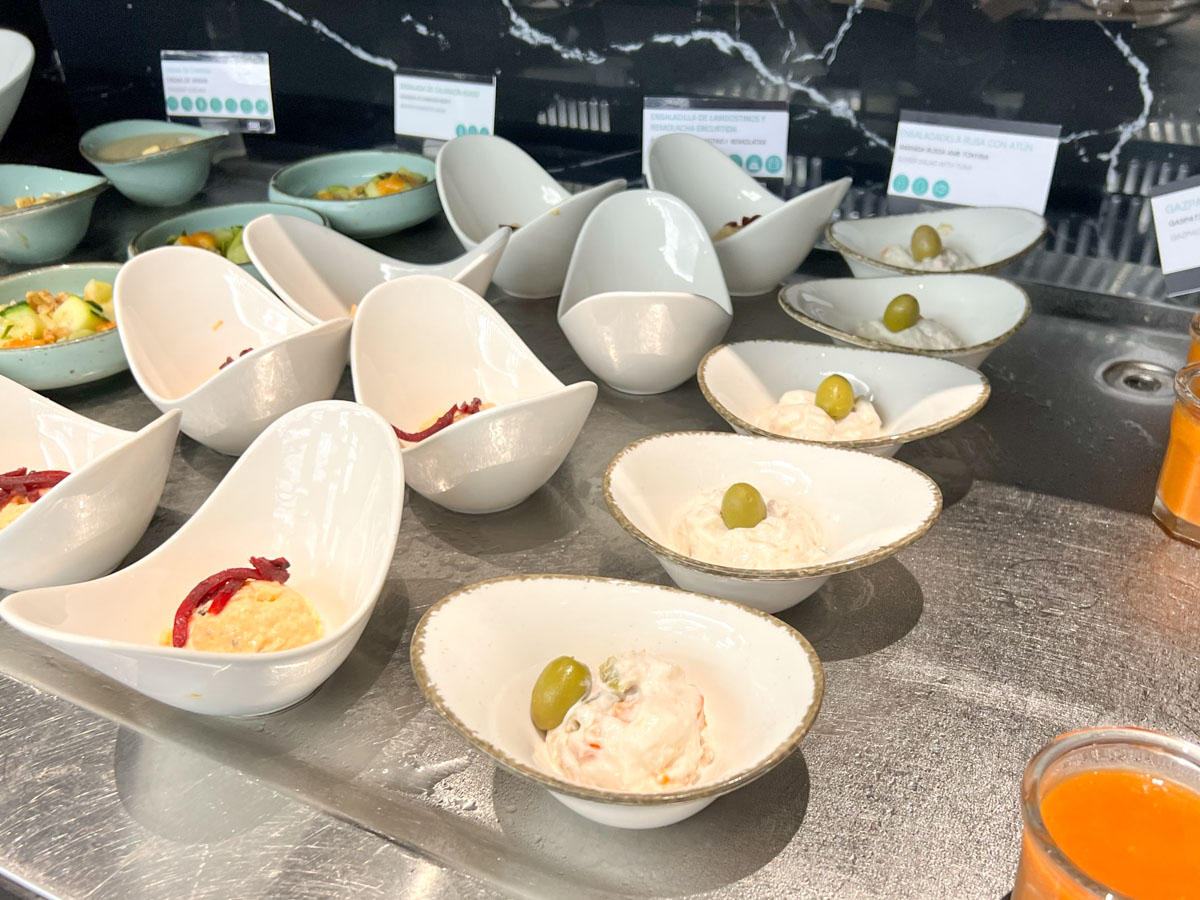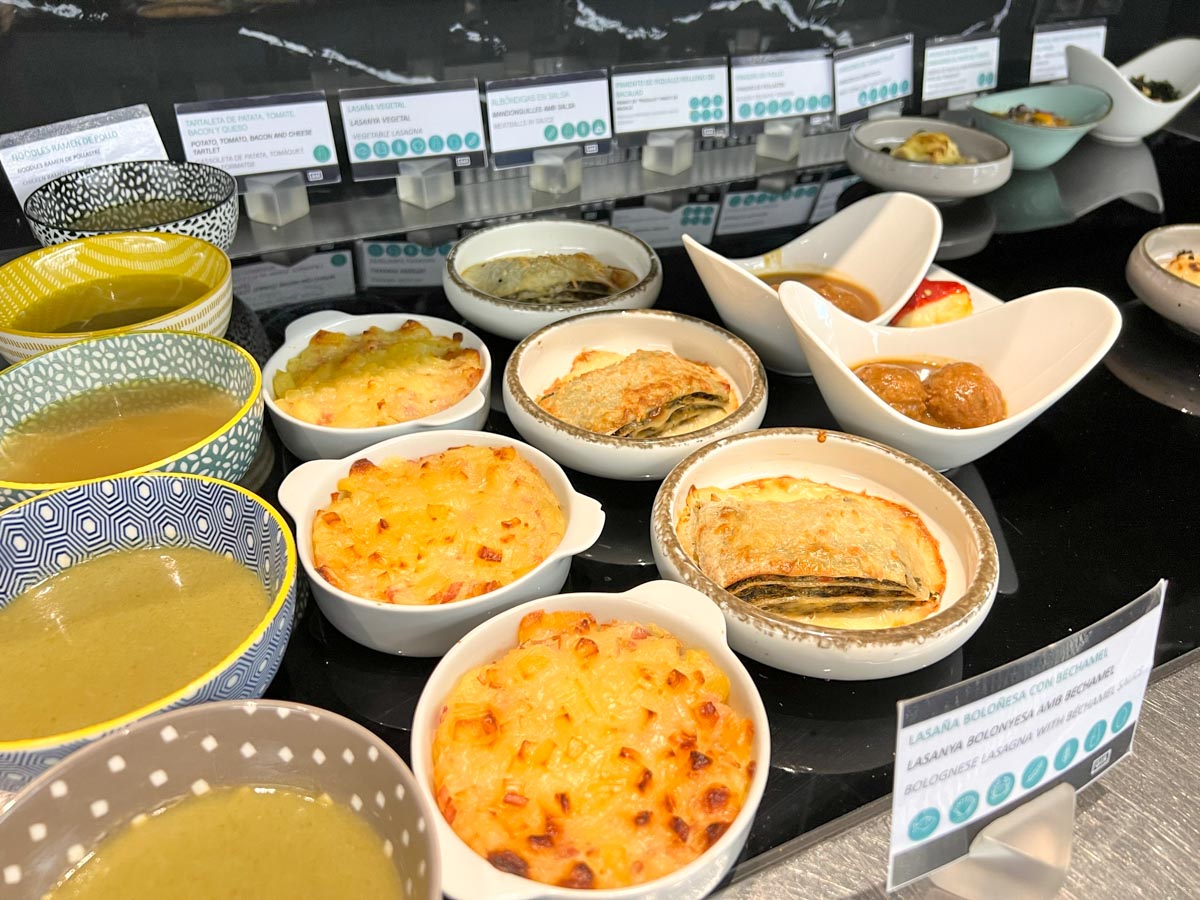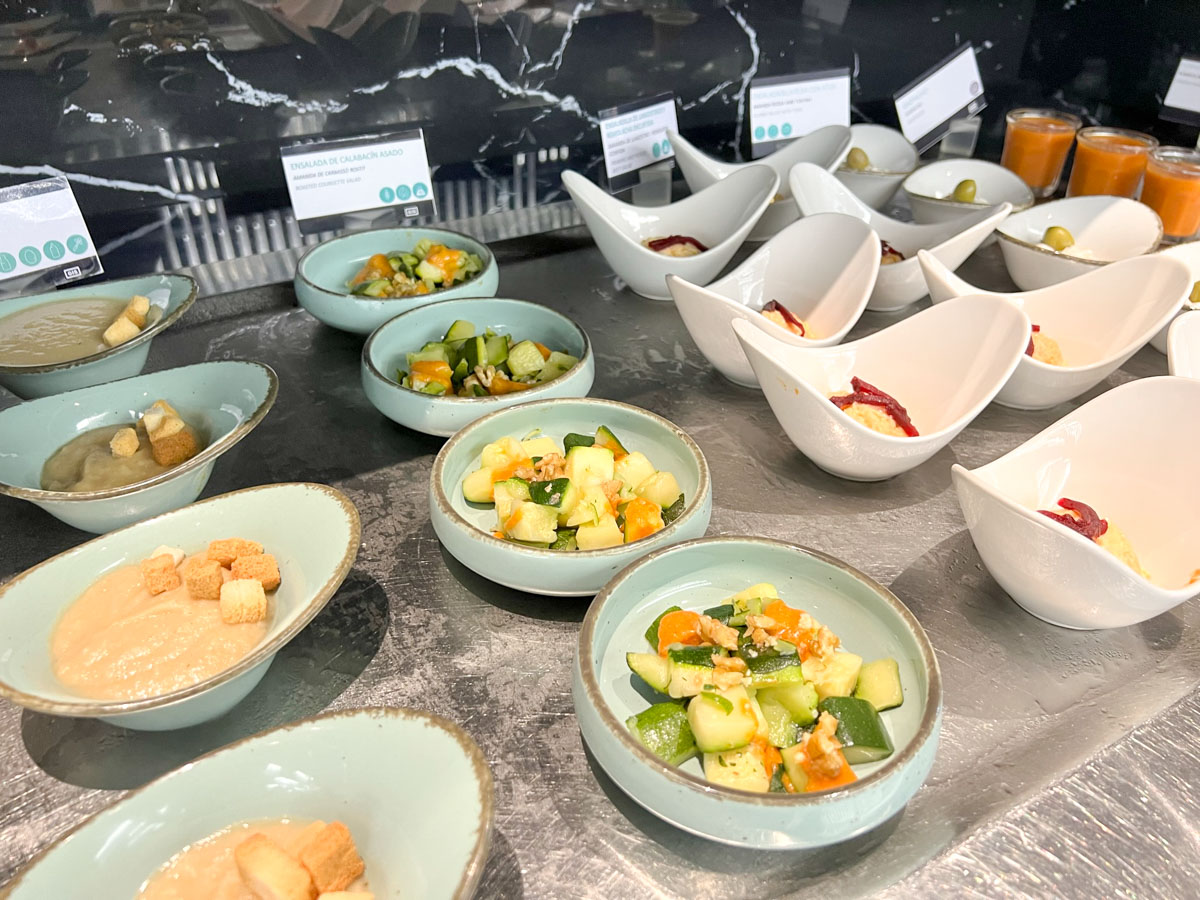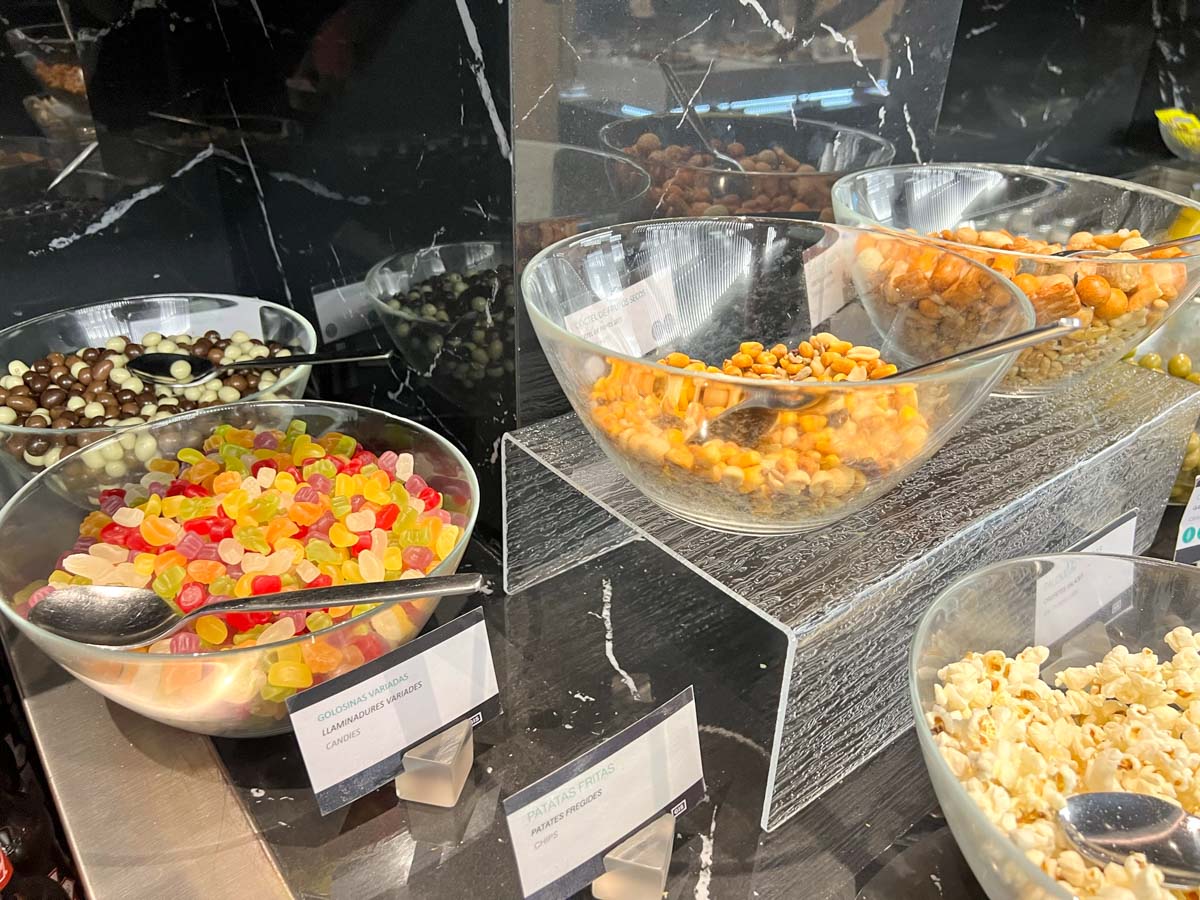 The food is well presented and served in individual dishes – there are no big vats of pasta or soup here. Cold options included a shot of gazpacho, parsnip soup, hummus and langoustine salad, whilst in the hot section you could find (disappointingly flavourless) meatballs in gravy, vegetable lasagne, cod casserole and more.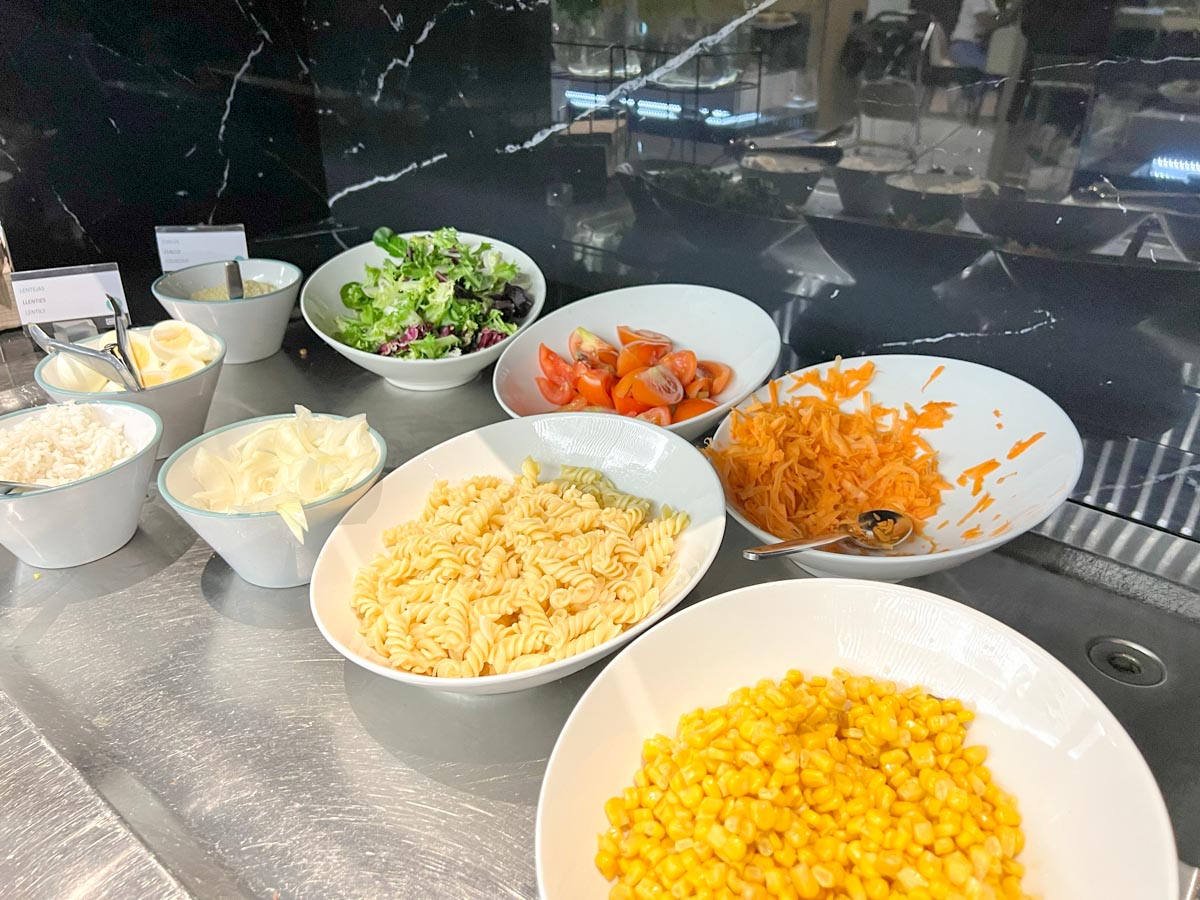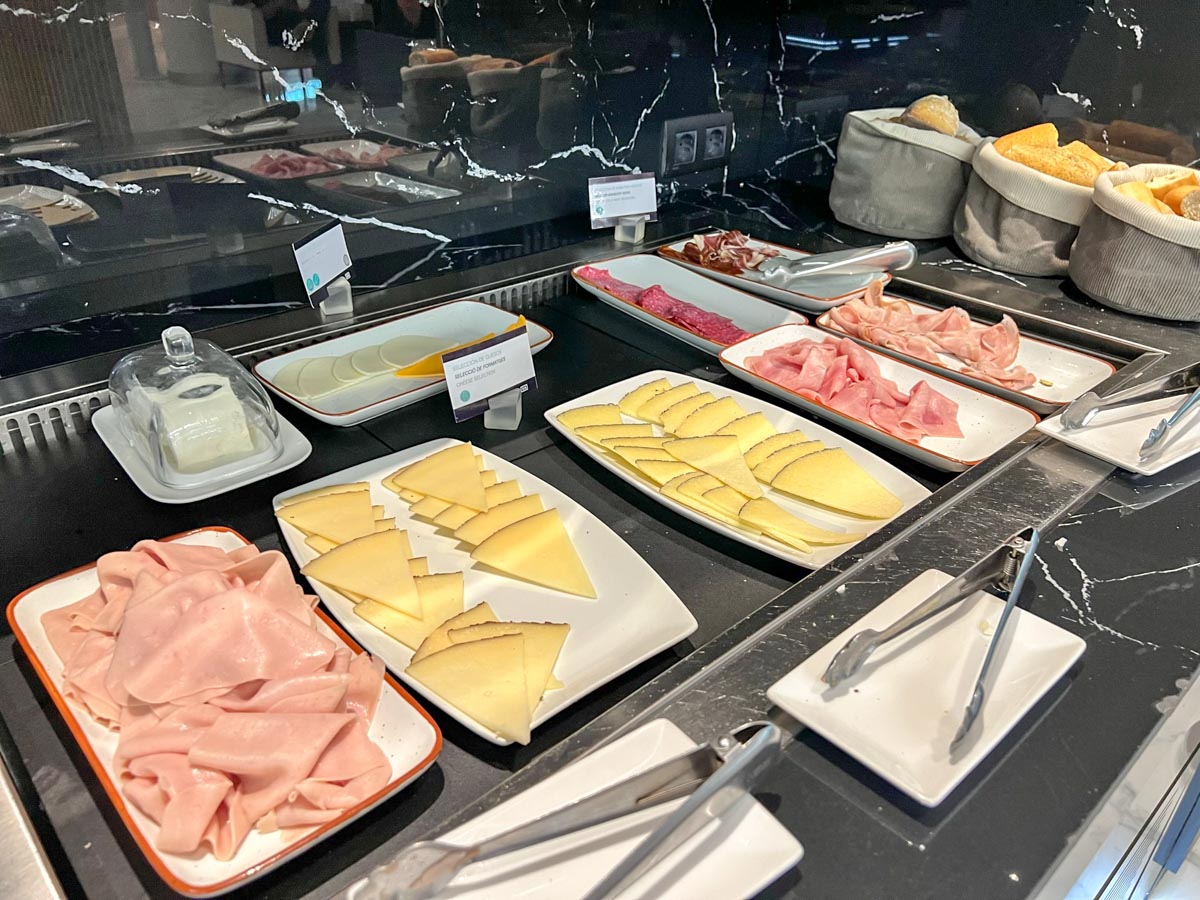 There are also pre-made sandwiches, a selection of cheeses and ham including Iberian ham, as well as a salad bar.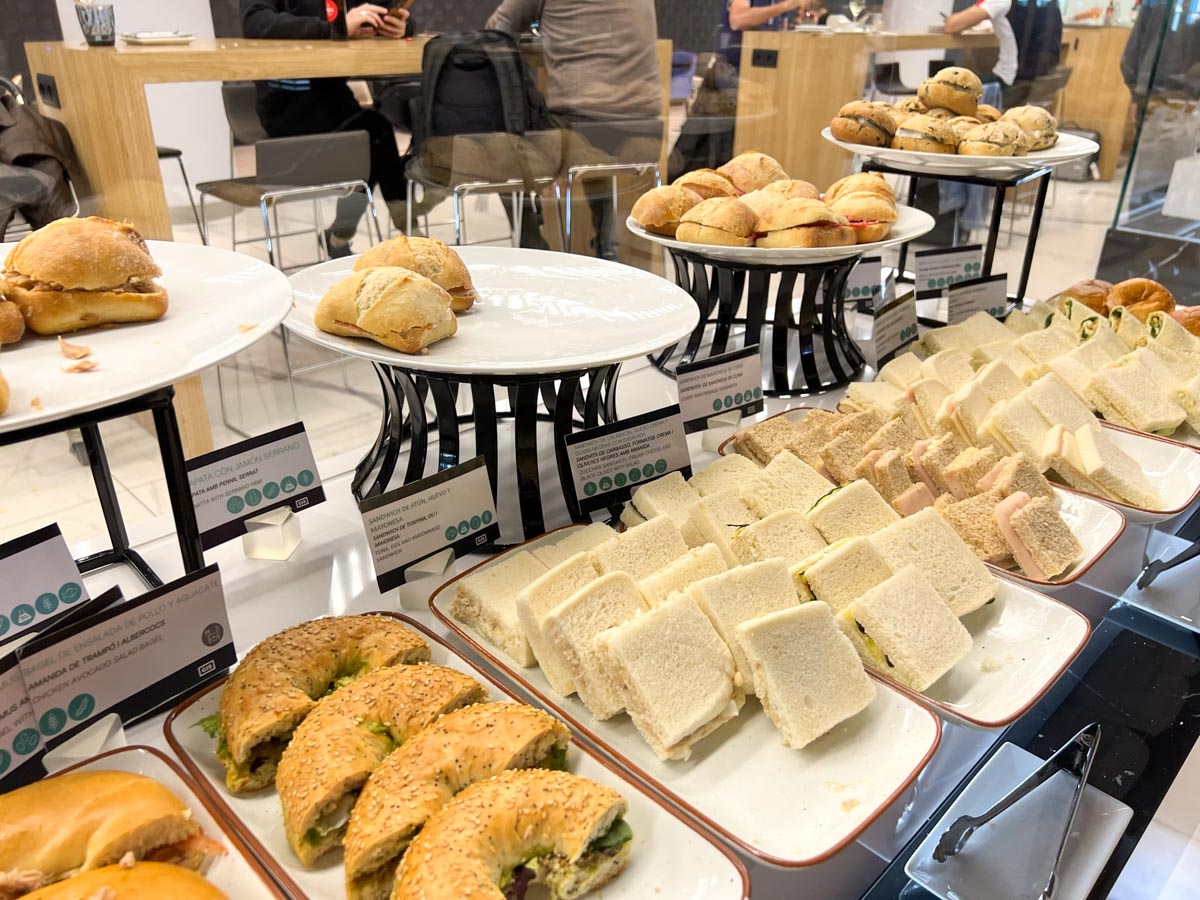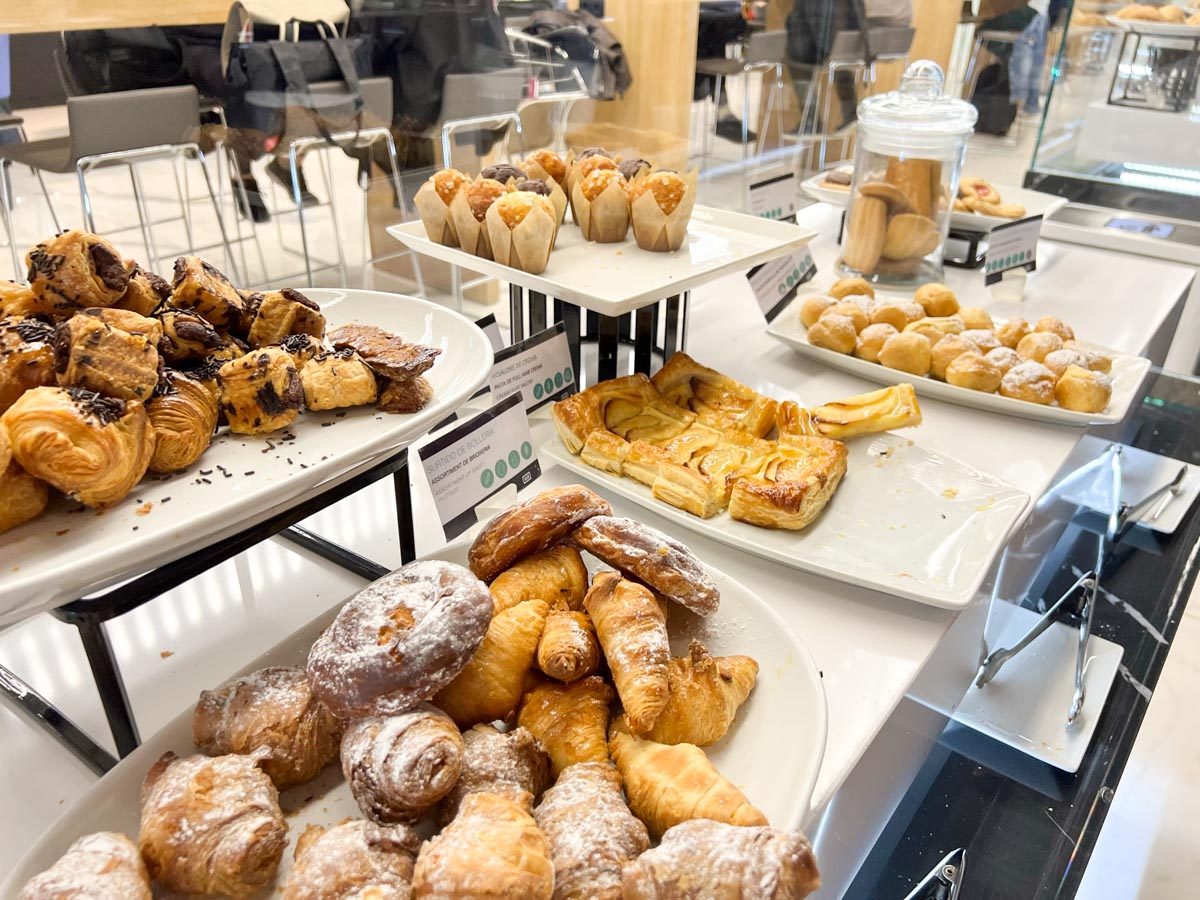 When it comes to liquid refreshment you can find varieties of Spanish wines including cava, as well as a range of juices and hot drinks. Bottles of still and sparkling water are also available.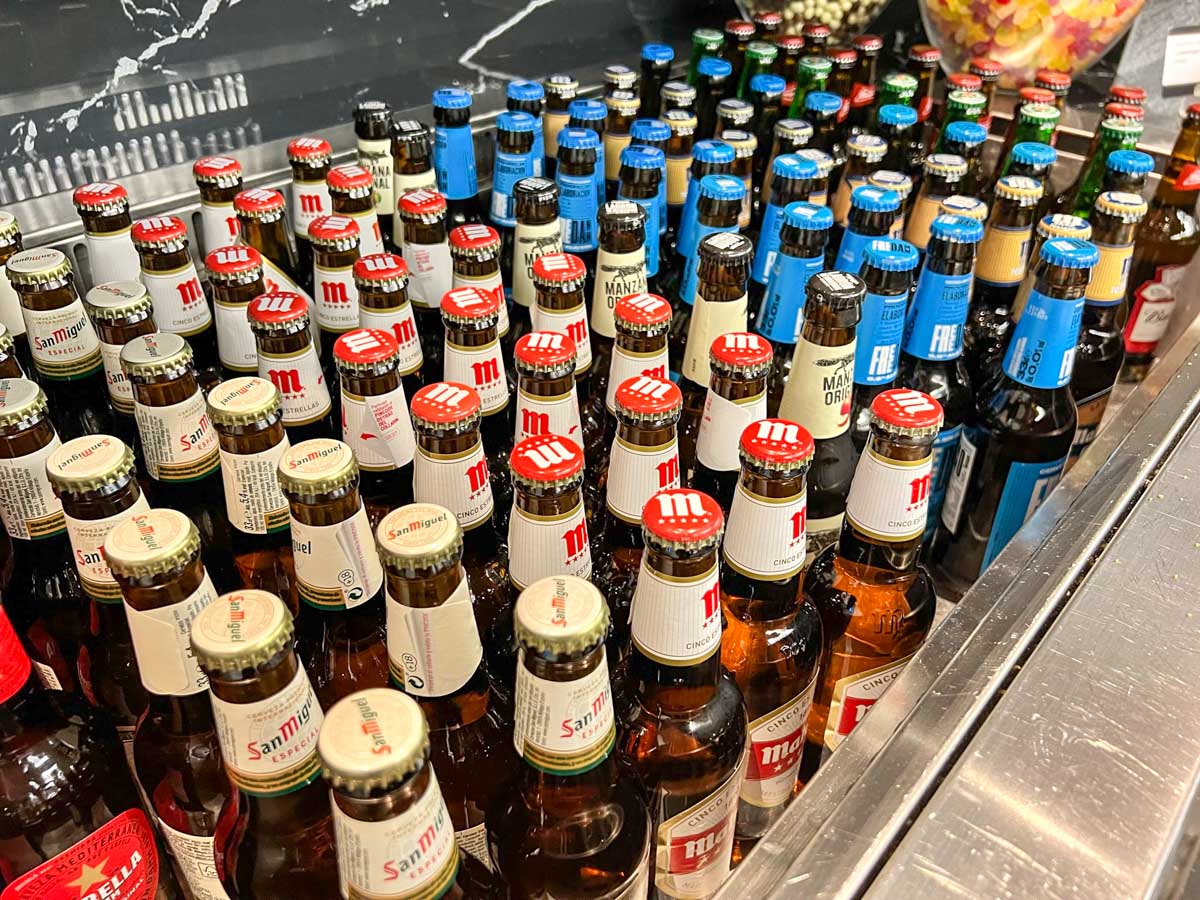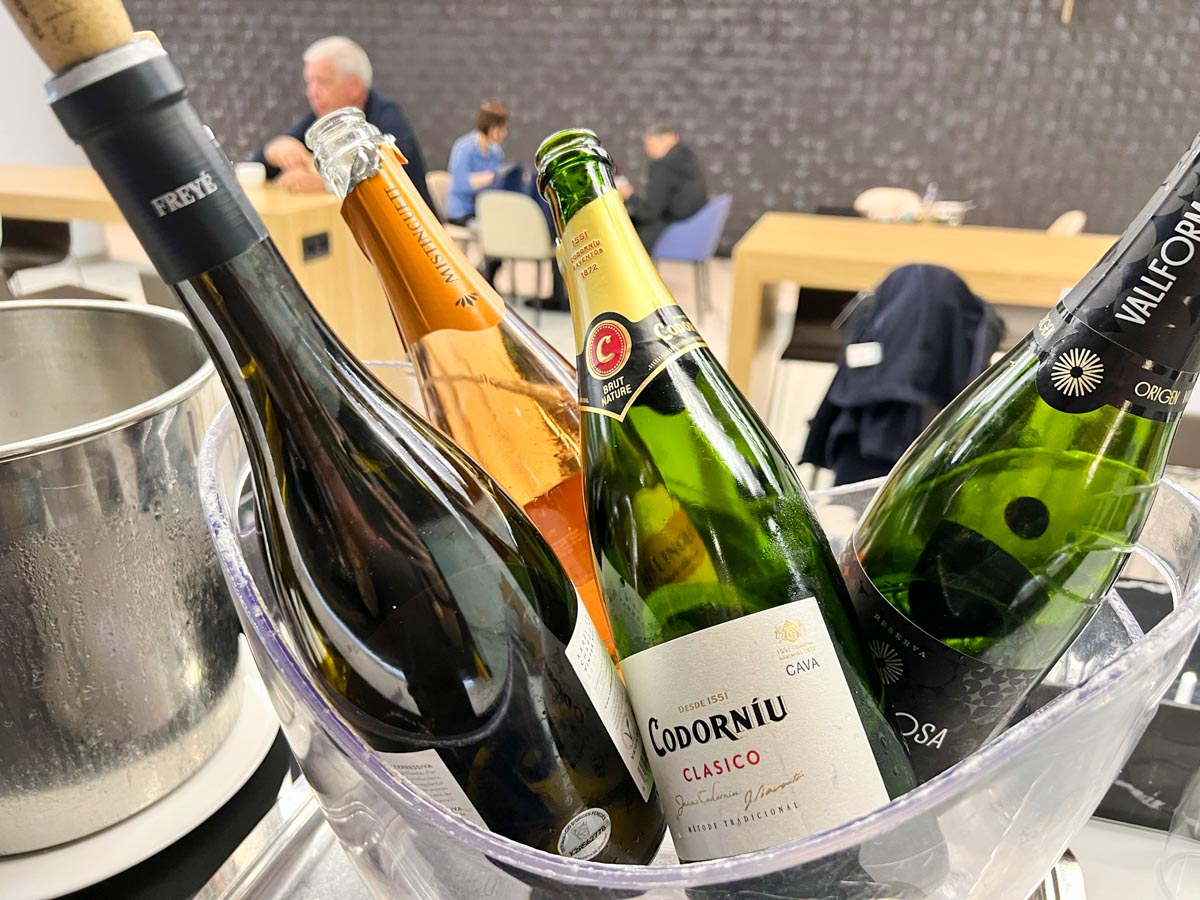 Other amenities
Other amenities include bookable showers as well as a meeting room. Whilst the VIP Salon Joan Miro doesn't offer a huge number of amenities, those it does it does well.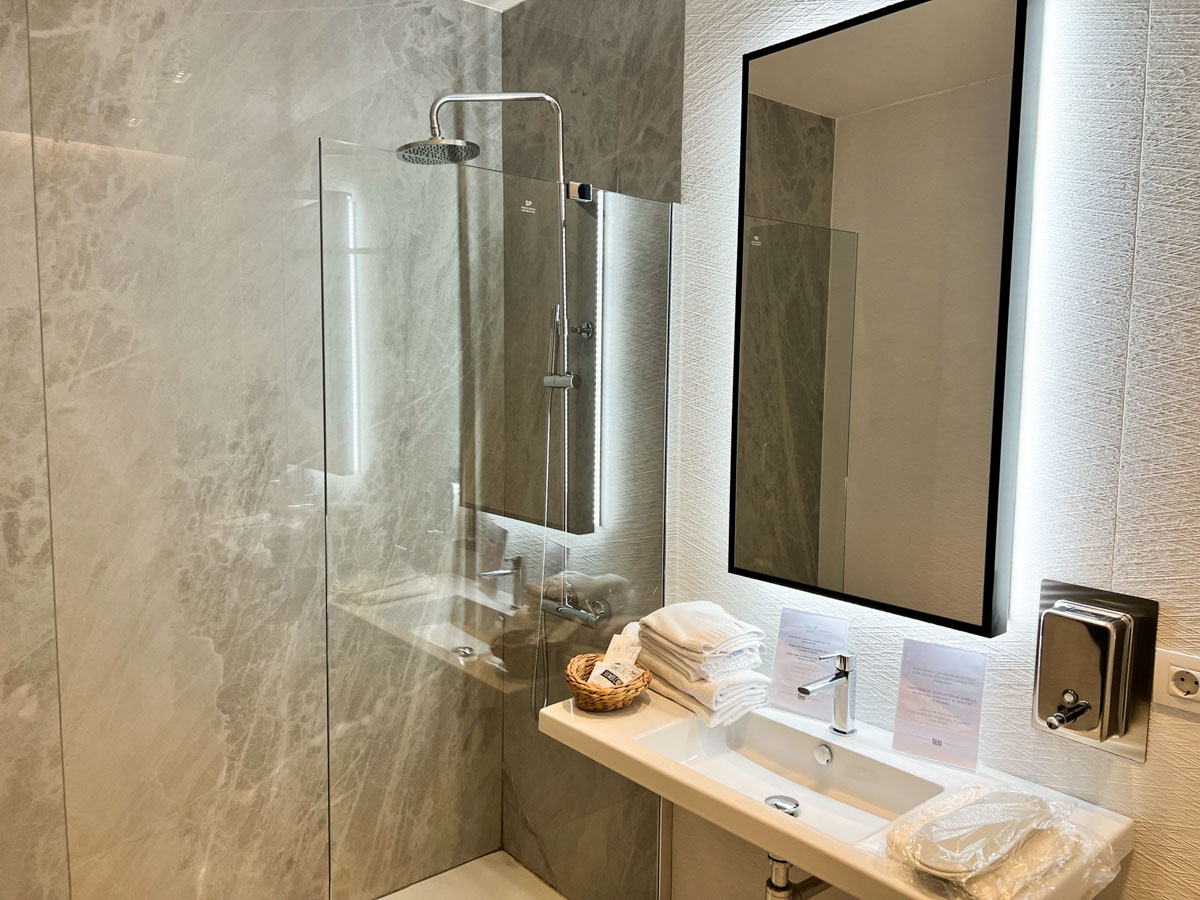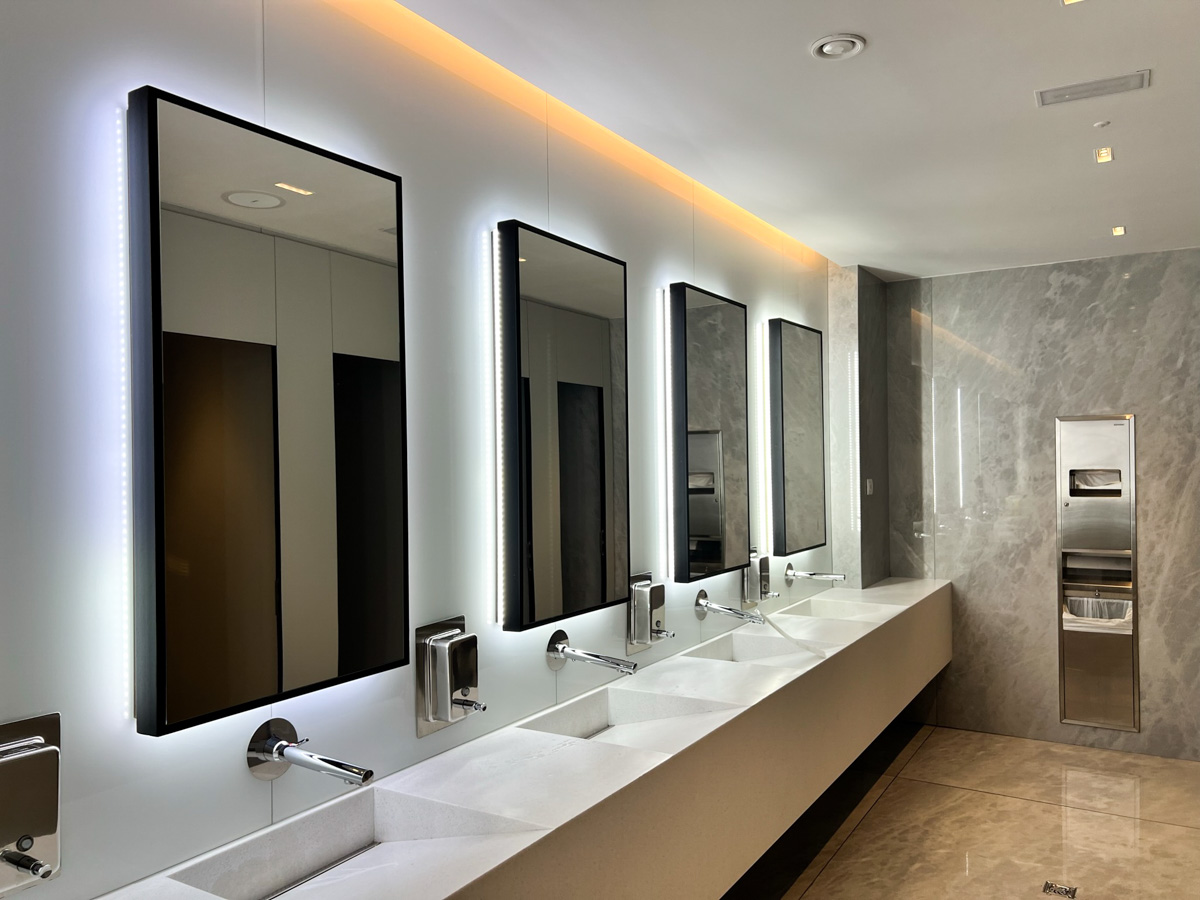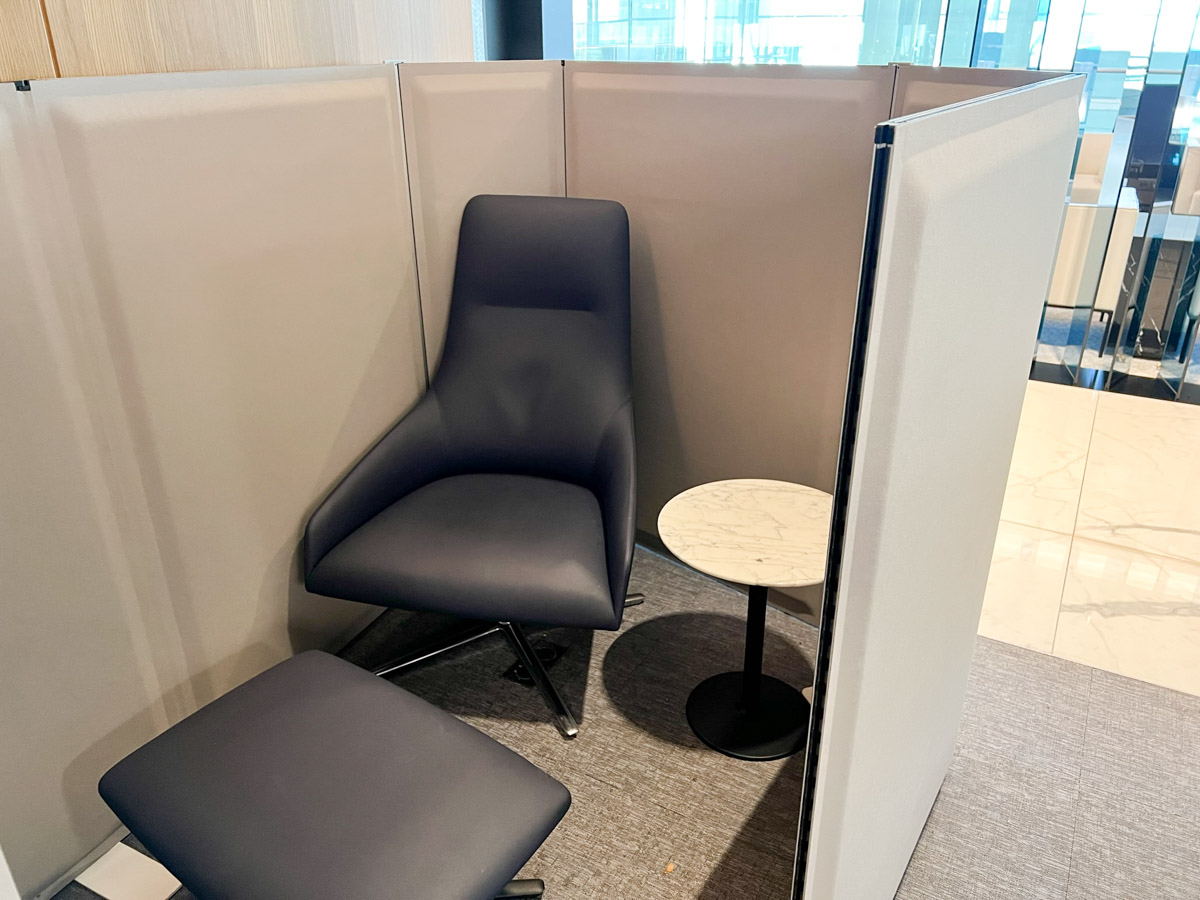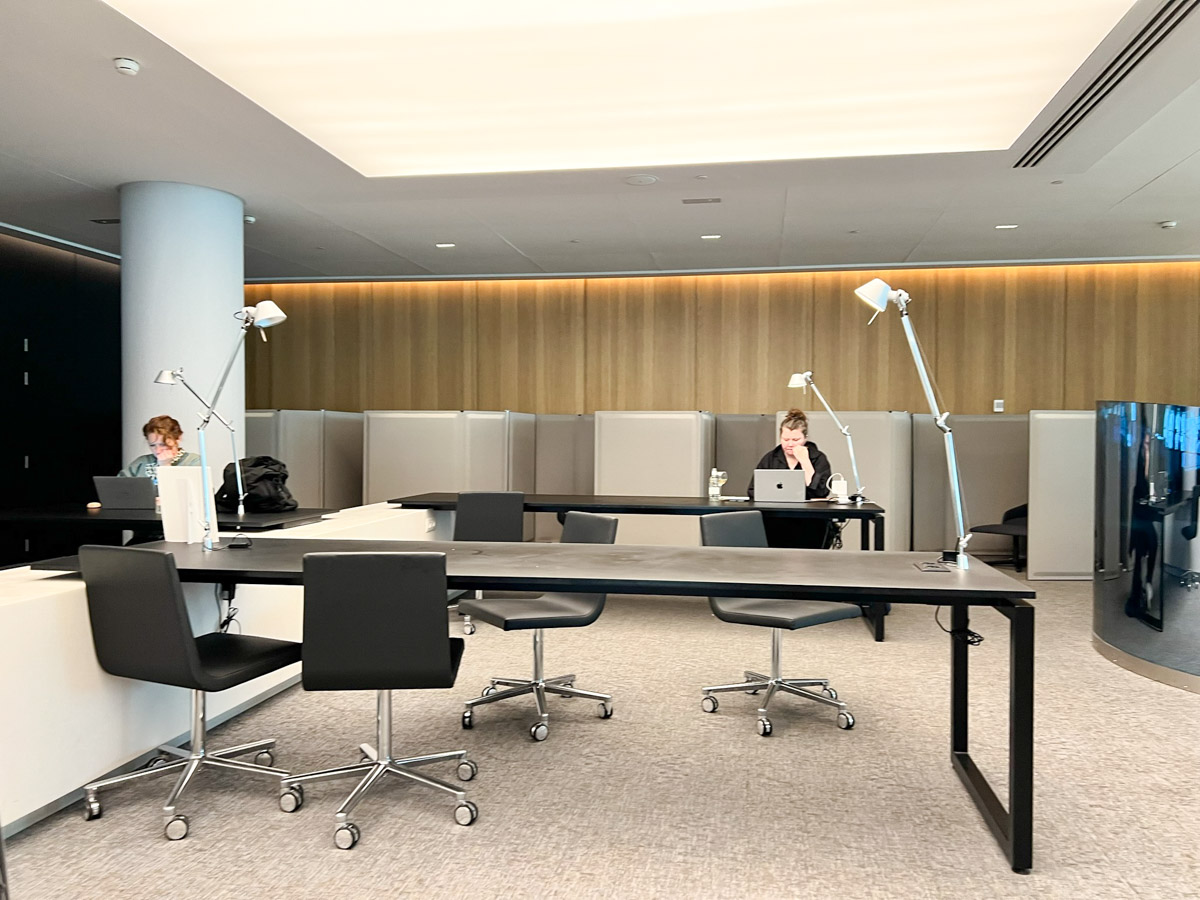 Check out Rhys' other lounge reviews for The Clubrooms Gatwick North, Marco Polo Club, and Vienna Lounge.

* Lounge review commissioned by Priority Pass, written and photographed by Rhys Jones, Head for Points. All details correct at time of visit on 23rd March 2023.