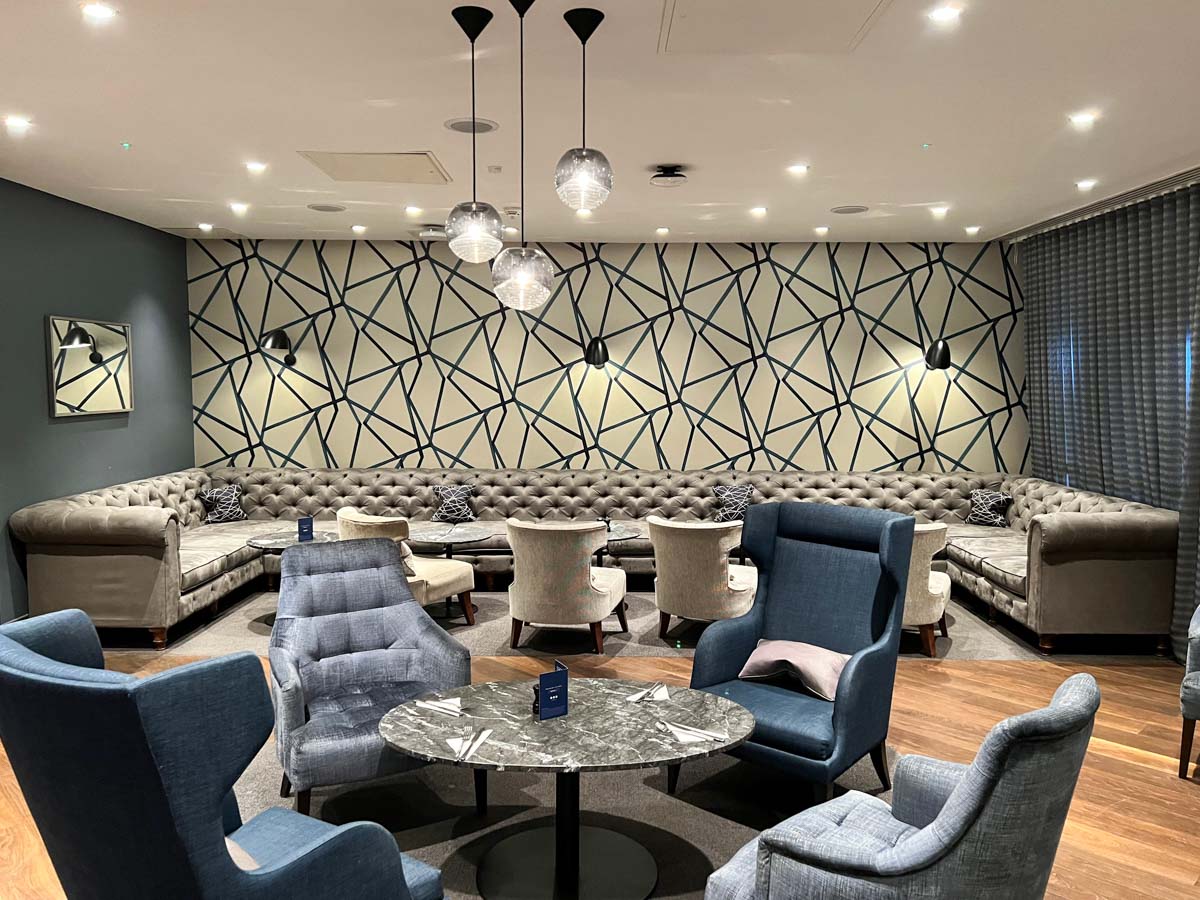 The Clubrooms lounge at Gatwick North is arguably the most premium lounge available, with table service and a la carte dining. It is operated by No1, which also manages the No1 Lounge upstairs.

You can use the Clubrooms regardless of which airline you're flying. Entry into this lounge is an additional £10 on the door on top of your Priority Pass membership, alternatively you can book in advance with a guaranteed reservation for an additional £15 (which includes the on the door charge). I recommend you pre-book your visit for a small fee to avoid disappointment as this is a busy lounge.


Access & location
The Clubrooms at Gatwick North is easy to find. After passing through duty free, turn left and follow the signs for gates 45-55 and 101-113 and all lounges.



Shortly after leaving the terminal concourse, you will find the lounge complex on your right.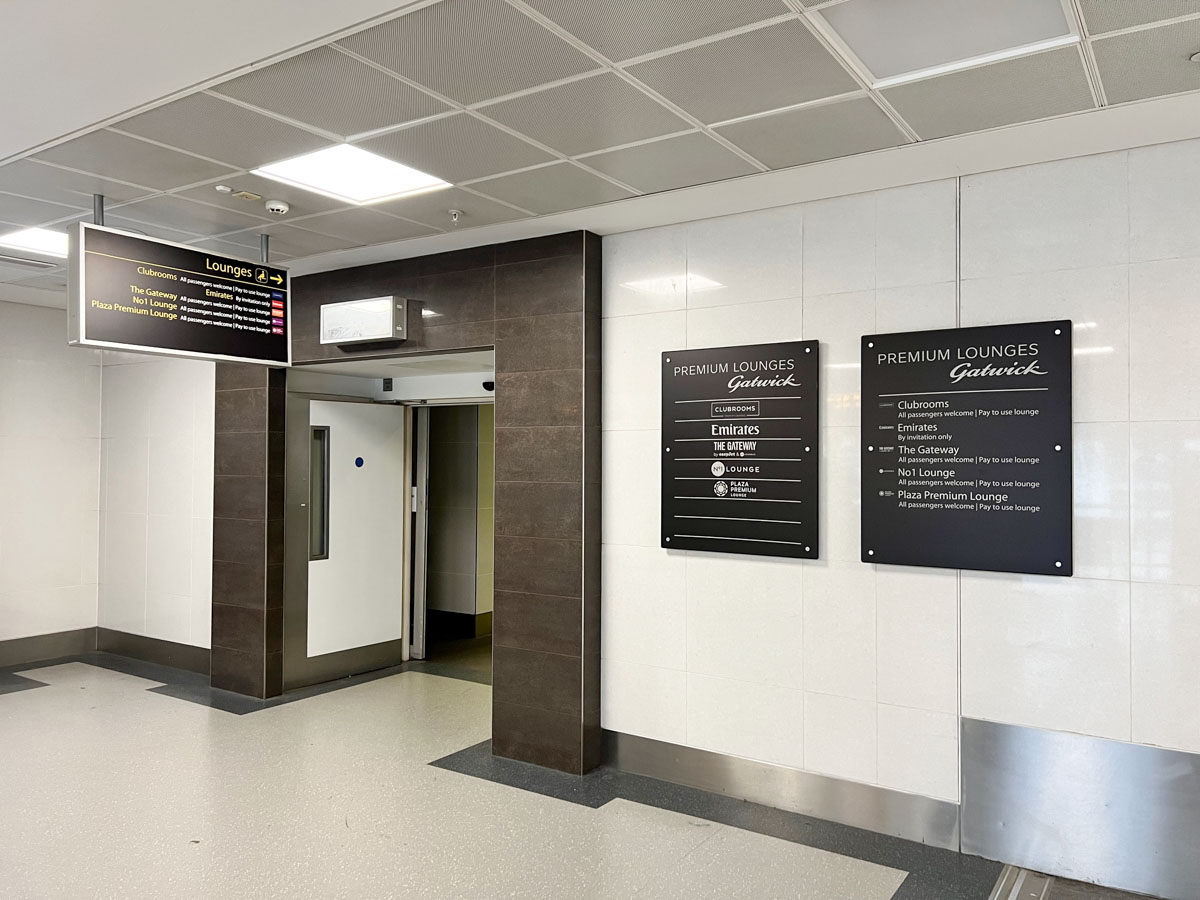 The Clubrooms is two floors down, with access via two lifts. You'll see the lounge to your left as you exit. A reception attendant welcomes you as you arrive, scanning your boarding pass and membership card and will then walk you to your table or seat.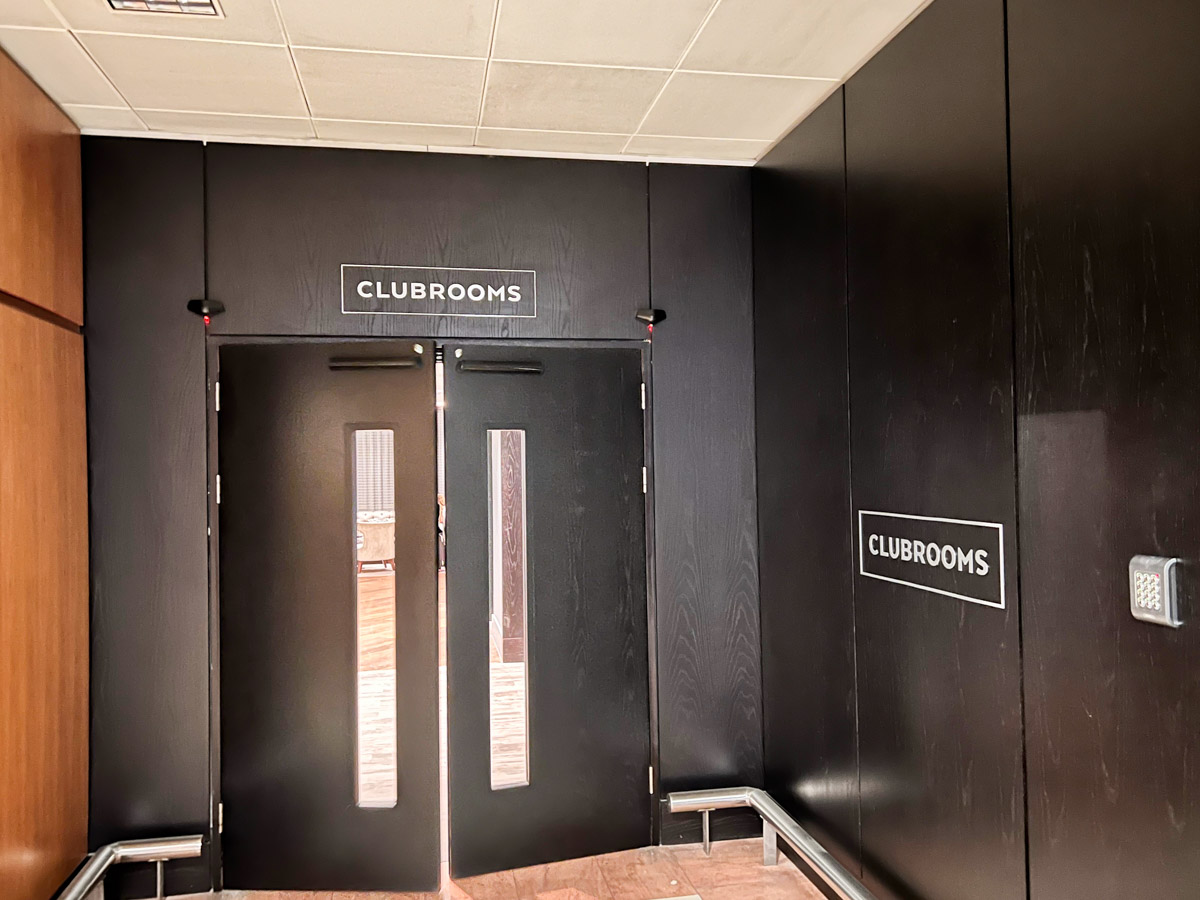 Seating & space
There are just over 60 seats in the Clubrooms lounge. The majority are armchairs in clusters of two, three or four, around low coffee tables. The only option for a high table is the large boardroom table in the middle of the lounge, which offers lots of space for working from.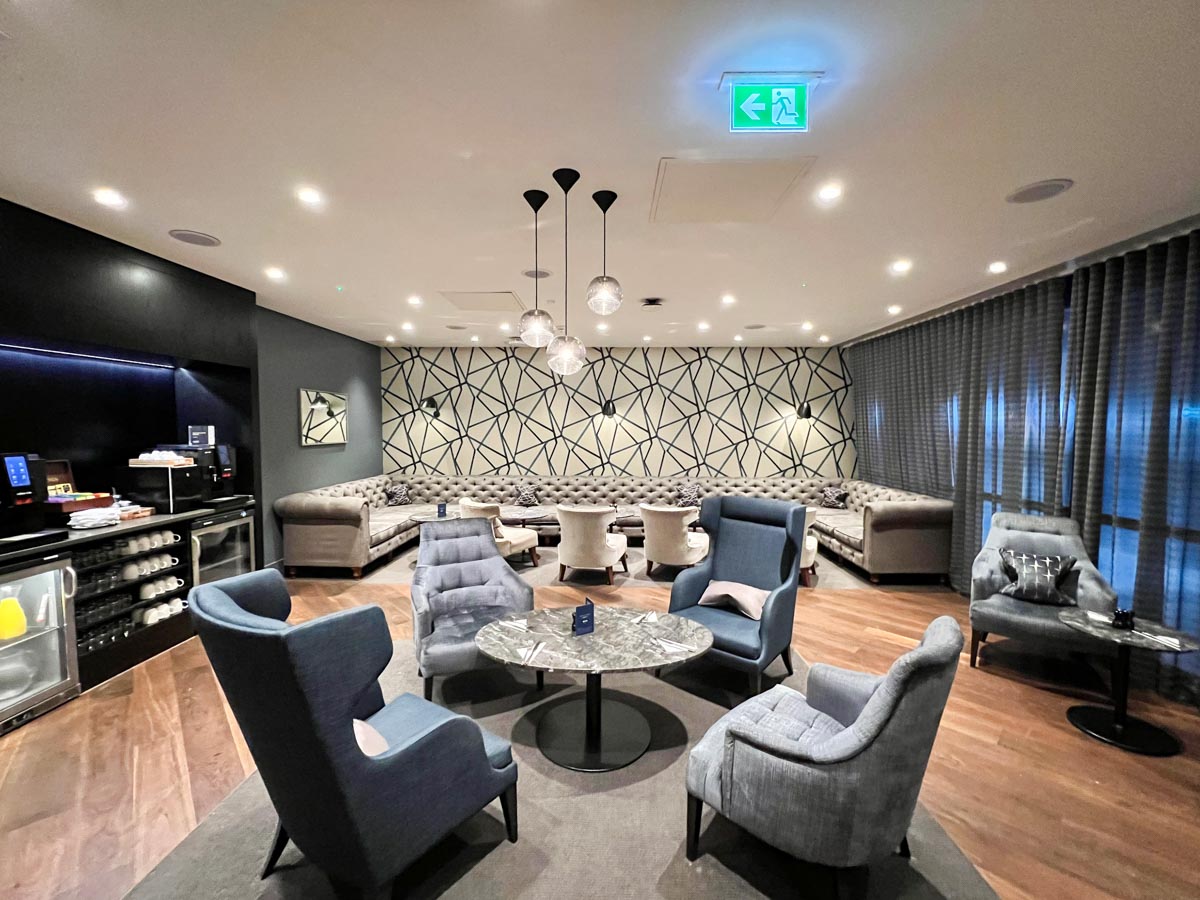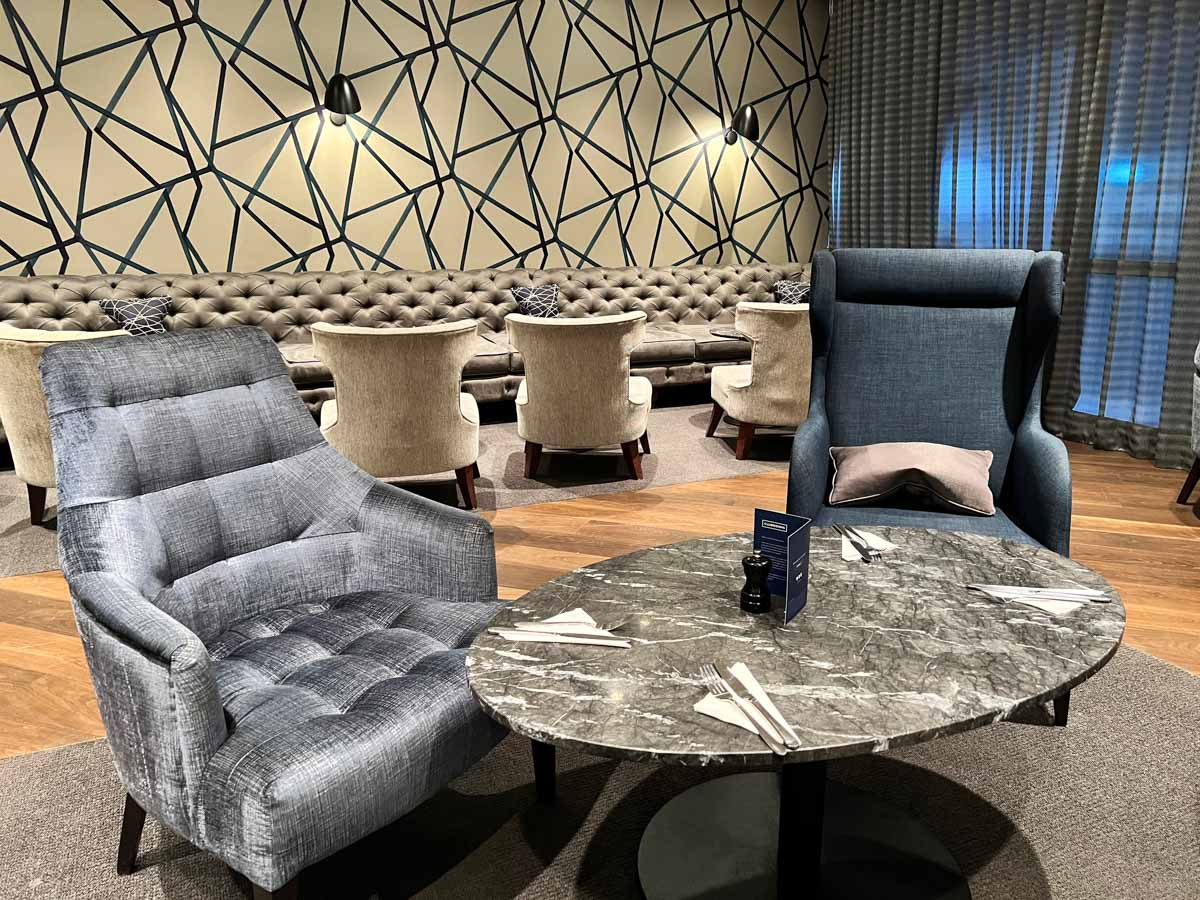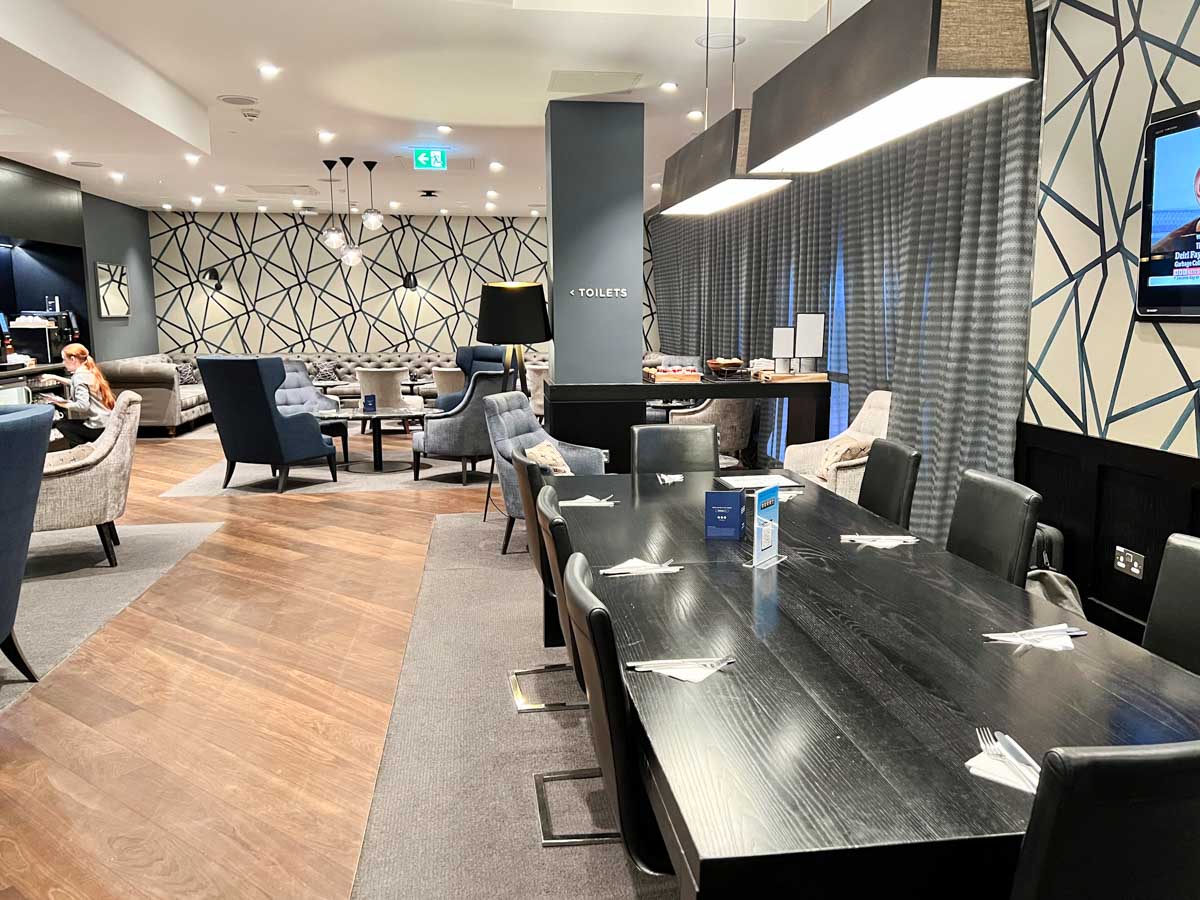 The lounge is well designed. Anyone who has been to another Clubrooms lounge will be familiar with the blue/grey/silver colour scheme. The wood panel walls give the space a bit of character and make it feel less like an airport lounge and more like a historic hotel or club.

Two toilets are available and are clad in polished marble tiles, giving them a luxury feel.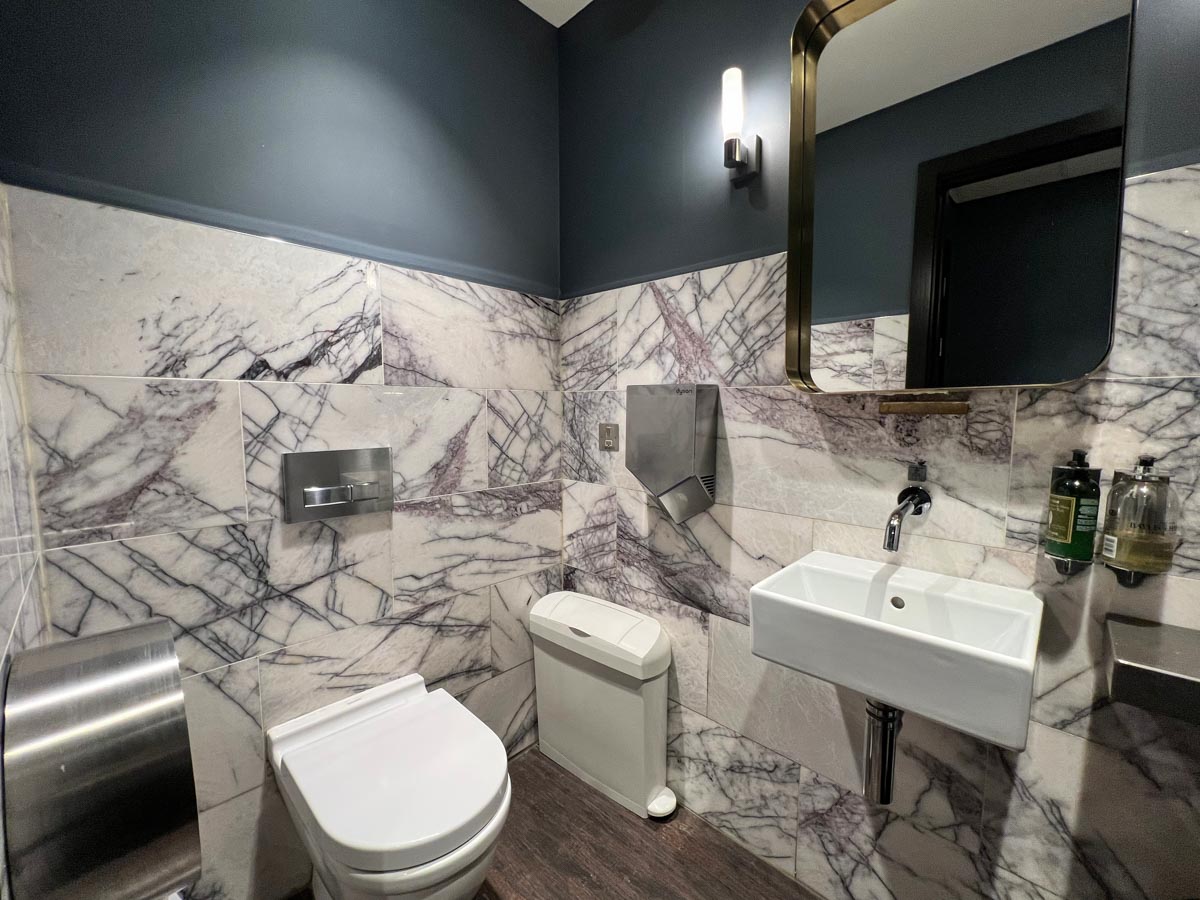 Food & drink
Unlike most lounges, the Clubrooms offers a complimentary a la carte menu and table service. Service in the lounge is excellent, with extremely attentive staff ensuring you always have what you need.

Breakfast service includes a number of hot and cold items. Croissants and muffins are on display, whilst cereals and porridge are available on request. Hot food includes a full English or brunch roll, in both normal and vegetarian versions.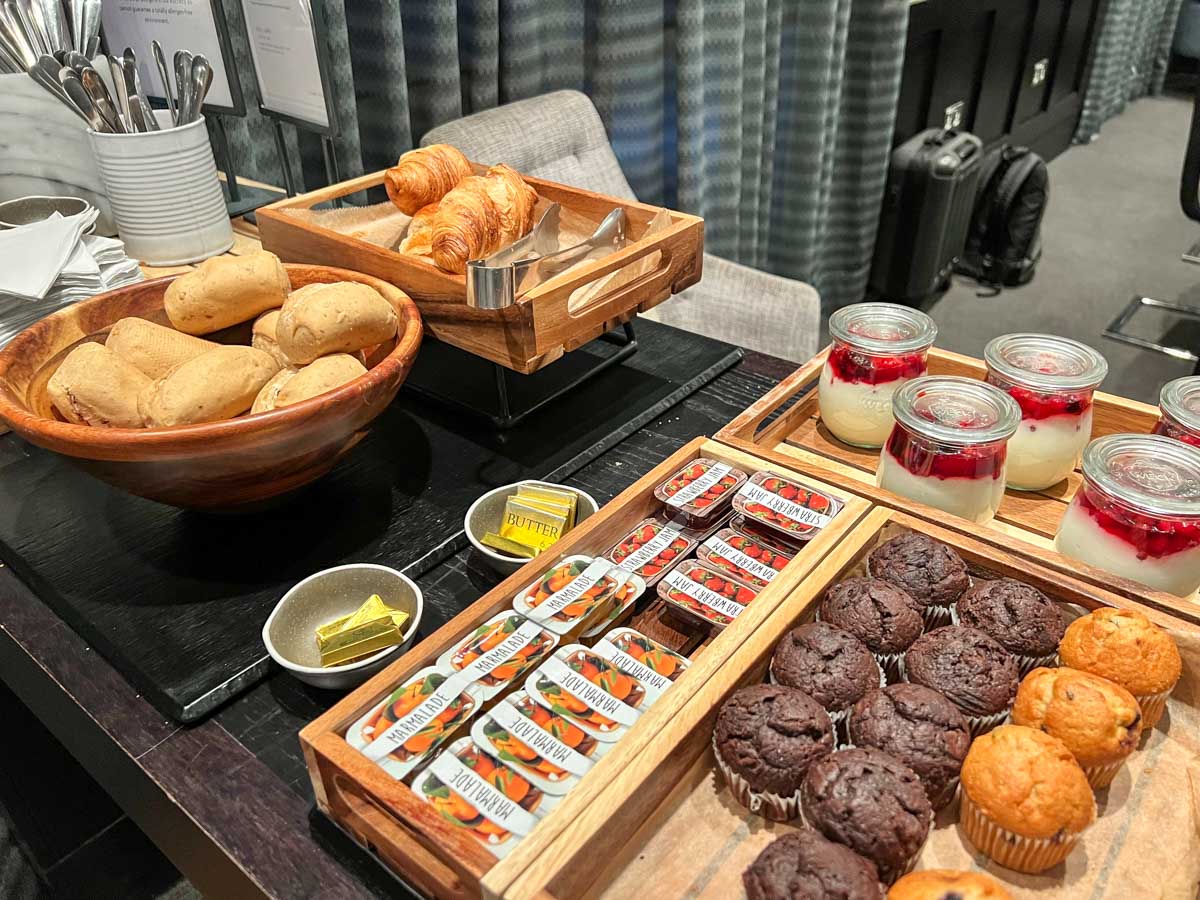 There are no poached egg dishes, which I believe is an oversight, as these would have elevated the experience even further.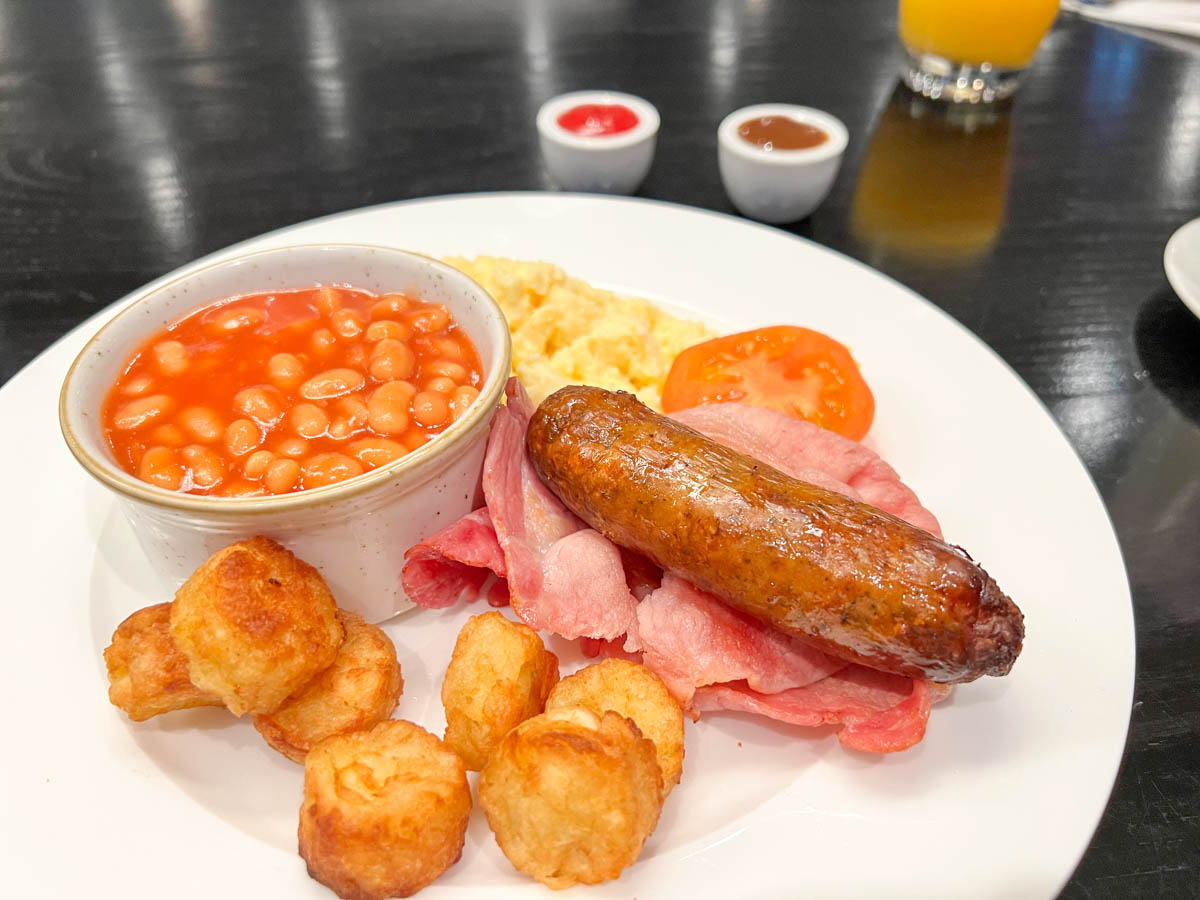 A full menu of hot and soft drinks are available, as is a complimentary cocktail menu featuring classics such as espresso martini, bucks fizz, mojito and bloody mary. Prosecco is included but you'll have to pay extra for champagne, from £9 per glass of house champagne. If you are celebrating, Moet or Veuve Clicquot are available for £50/bottle.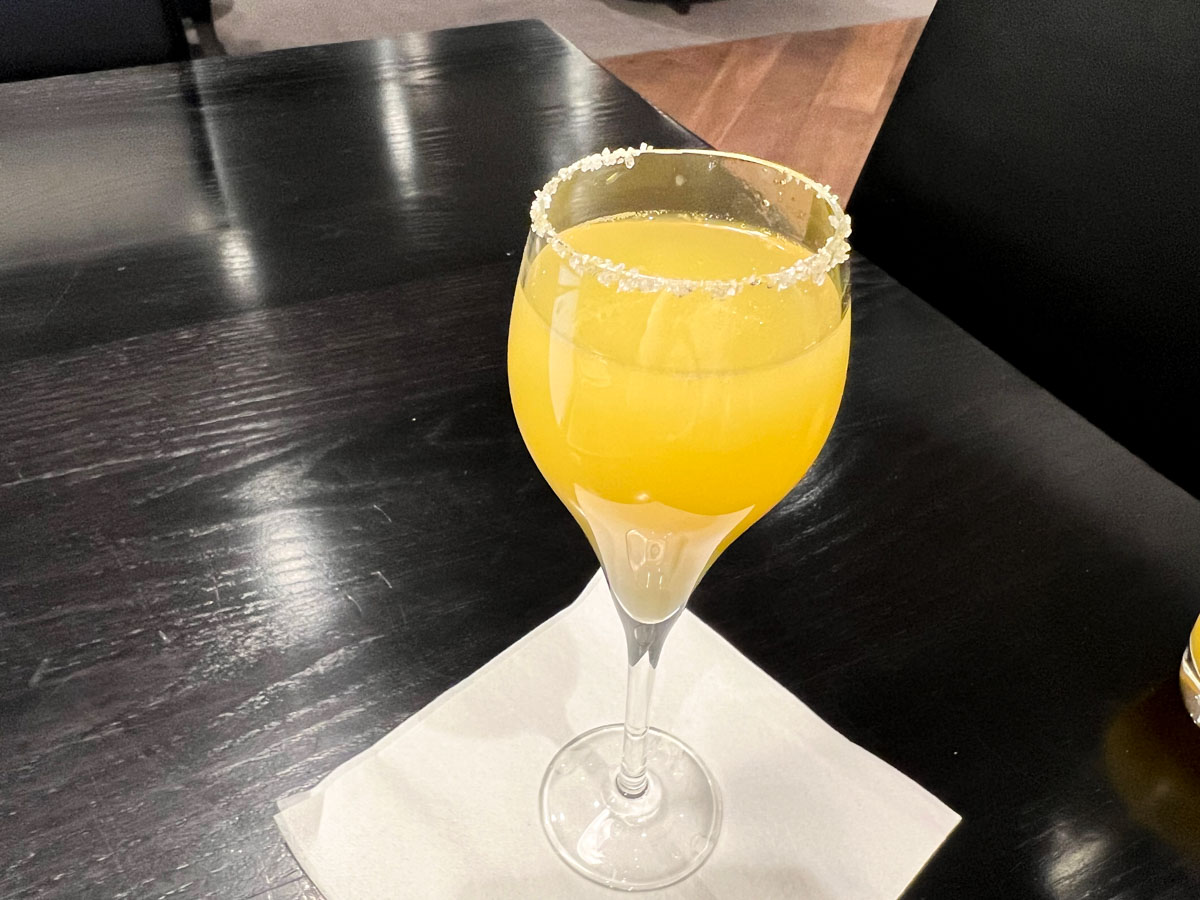 Other amenities
This is a relatively small lounge, so you won't find any showers to freshen up here, unfortunately. There is no children's play area. Wi-Fi is relatively fast at 13mbps, although latency is high so you may experience some lag. Copies of the Financial Times and New York Times are available at the entrance.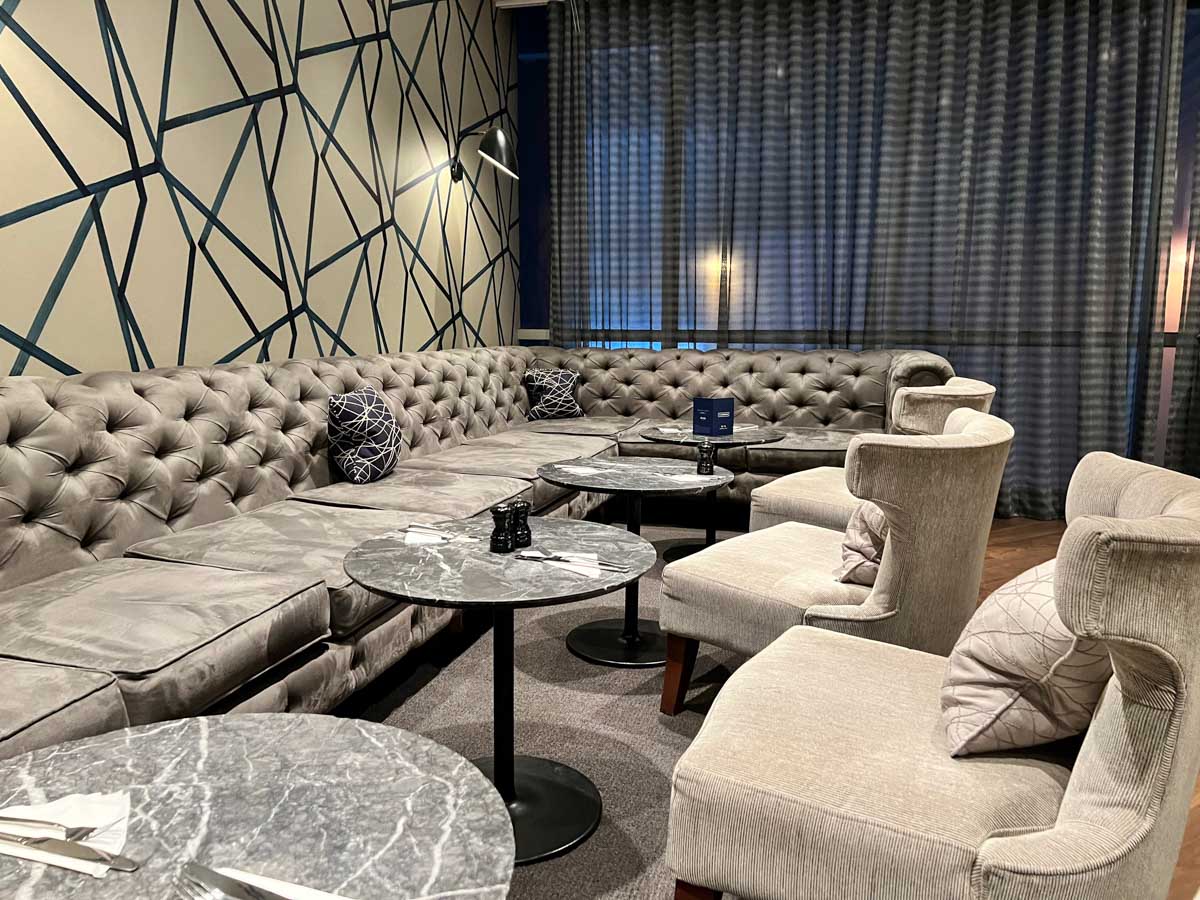 Check out Rhys' other lounge reviews for Marco Polo Club, Sala VIP Joan Miro and Vienna Lounge.

* Lounge review commissioned by Priority Pass, written and photographed by Rhys Jones, Head for Points. All details correct at time of visit on 23rd March 2023.