Being late pushes back any plans you have for when you arrive at the airport, you may even begin to panic about missing your flight entirely. Did you plan on using your additional time to browse the duty free to make any necessary (or unnecessary) purchases? Perhaps you'd wanted to visit an airport lounge to relax away from the crowds before your flight?
You're now worrying the only chance you'll have to grab a bite to eat will be once you're at 30,000 feet! But that's where Priority Pass can step in and help you, with the introduction of Airport Takeout. This is a seamless and convenient airport takeout option for those of you who may find yourselves in a rush prior to your flight, or simply don't want to wait in line. The easier the better, especially when it comes to ordering food, right?!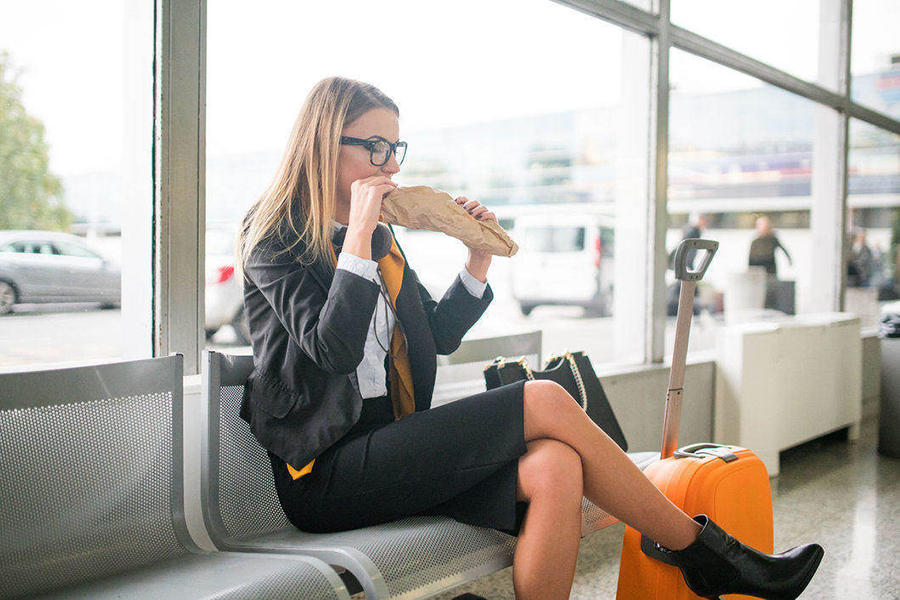 How Do You Find This New Feature?
First, you need to have downloaded the Priority Pass app from your phone's app store. To do this, simply type "Priority Pass" in the search bar to find it. Once it has been downloaded, you will need to log in to your account. (If you've not yet registered your online account, you will be able to do so by clicking here). Please note, this feature is currently only available to Members who've purchased their membership via the Priority Pass website.
Once you've logged in, search for the airport you're traveling from, and if it's part of the program, you'll be able to find the option to order your meal at the top of the listings on that airport page. Once you click on "Airport Takeout," you'll be directed to the food and drink options available there. Customizations are available, as well as any special requests you may have, so your order can be personalised to you should you need it.
Once you've placed your order, you'll be sent a text message confirmation which includes the location where you'll need to collect, and at what time you can expect it to be ready for you. You'll be sent a second text message once your order is ready for collection – no need to wait in line! Receipts are emailed to the address registered on your Priority Pass membership, so no need to ask for this at the till.
It's important to know that you cannot use your lounge visit allocation to order Airport Takeout. It's purely an additional extra in case you ever need to just grab and go.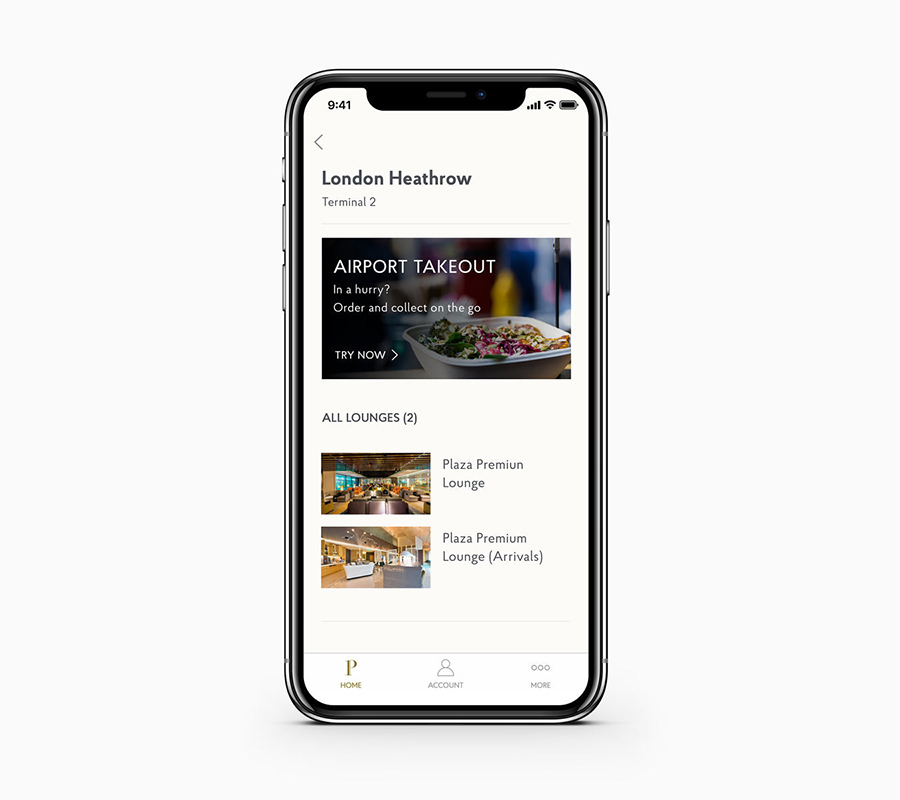 Where Can I Utilize This New Addition?
The Airport Takeout service is initially available in 15 airports across the United States and the United Kingdom.
United States:
Of the 9 initial airports where our new Airport Takeout will be available, 5 are on the top twenty list of busiest airports in the US by International passenger traffic (2017)*.
Atlanta GA International (ATL)*
Denver CO International (DEN)
Dallas TX – DFW International (DFW)*
Los Angeles CA – LAX International (LAX)*
Miami FL International (MIA)*
Minneapolis/St. Paul MN International (MSP)
Phoenix AZ Sky Harbor International (PHX)
Pittsburgh PA International (PIT)
San Francisco CA International (SFO)*
United Kingdom:
We have 6 initial airports in the UK where you'll be able to make the most of Airport Takeout. All 6 of these airports are in the top twenty busiest airports in the UK by passenger traffic (2017), and 5 of the 6 are in the top 10*.
Birmingham (BHX)*
East Midlands (EMA)
London Gatwick (LGW)*
London Heathrow (LHR)*
London Stansted (STN)*
Manchester International (MAN)*
Once you've ordered, you'll be able to find the location of your food pickup described within the Airport Takeout feature on the Priority Pass app.