As travel volumes are preparing to increase, American and European destinations are taking a great step forward as part of the travel recovery.

We took travel for granted, when it was taken away from us, we realised how impactful travel is to our everyday lives and the benefits it has to our overall wellbeing. Jet lag for instance; won't you kill to be jet lagged once again? Will you ever complain about it after what we have faced and gone through as a collective? Let's start celebrating life and try being happy with what we have, as we never know what's around the corner.

Our top selection of European destinations and lounges

With the European borders opening just in time for some winter sun, Lisbon in Portugal is first on our destination list. As most of mainland Europe shivers, Portugal remains enviably mild; Lisbon's average November temperature is 18 degrees. It's not just the weather that makes this capital so alluring, ranking one of Europe's coolest city breaks, Lisbon is booming with high-end, yet affordable restaurants, bars, and shopping malls. You can visit Lisbon many times and always experience it in a different way. How? You can join group activities such as Taste of Lisbon's food and cultural walks. Here comes an interesting fact, you may or may not be aware of. Did you know that Portugal is home to the oldest and currently only open tea plantation in all of Europe? Even though Gorreana Tea Factory is located in the island of S. Miguel, you can still taste and purchase the traditional Portuguese black and green tea from stores such as Comphania Portugueza do Cha. The list of quirky things to do in Portugal goes on and on.

The closest airport to Lisbon is Lisbon International airport. You are in luck as we have the ANA Lounge located at Terminal 1 to keep you calm, relaxed and recharged before your flight, regardless of whether you are flying to or from Portugal.

Now that travel isn't looking as gloomy, if you're planning for a winter staycation in the UK, your search ends here. We have plenty of recommendations on how to make winter as cosy as possible leading you into the festive season. Afternoon tea at Fortnum and Mason is a must, when visiting London. Known for its scrumptious scones, this place is all about the tea. With over 300 years of experience, their 'tearistas' will help you find the perfect blend. See more of the best afternoon teas in London here.

We know it might be too soon to talk about Christmas, but it's just around the corner. Get captivated by the magic of London at Christmas and see the city's favourite streets and iconic landmarks sparkle on the Christmas Lights bus tour. Don't miss the spectacular Christmas at Kew and experience the famous gardens that get transformed into a glittering wonderland. Some other top November events we think you might find intriguing include Hogwarts in the Snow, Taste of London and Winter Wonderland all making a comeback this November.

When it comes to visiting London, the great thing is that you have six airports to choose from and as it happens, we have Priority Pass lounges in all of them! If you are flying to or from Heathrow airport you will be spoilt for choice as you can choose from the NO1 Lounge and Club Aspire Lounge both located at Terminal 2. For those departing or arriving at Terminal 3, our other Aspire Lounge will welcome you with open arms so you can make the most of your membership perks.

The Club Aspire Lounge is worth mentioning if you are travelling from the South Terminal at Gatwick airport. Alternatively, here you can have a look at the airport guide for Luton and Stanstead to see what lounge options we have available for you and your loved ones.

Andalucía in Spain is great for chasing that winter sun! November is a wonderful month for that very much needed short break in Southern Spain, when the summer crowds have gone and is still T-shirt weather. Explore Cadiz, a hidden gem hanging off the edge of Spain, check out some of the newest and hip hotels in Seville and for those who can appreciate the beauty of art, explore the contemporary art museums situated in Malaga.

This is where we come in, to make your journey as comfortable and relaxing as possible. The closest airport to Andalucía is Malaga airport. The Sala VIP T3 lounge has recently been refurbished and we have to say, it looks fantastic! You can sit by the windows overlooking the whole departure lounge area. If you have a delayed flight or wish to catch up on some work, the VIP lounge is the perfect place for it, thanks to the very relaxed atmosphere and free WIFI.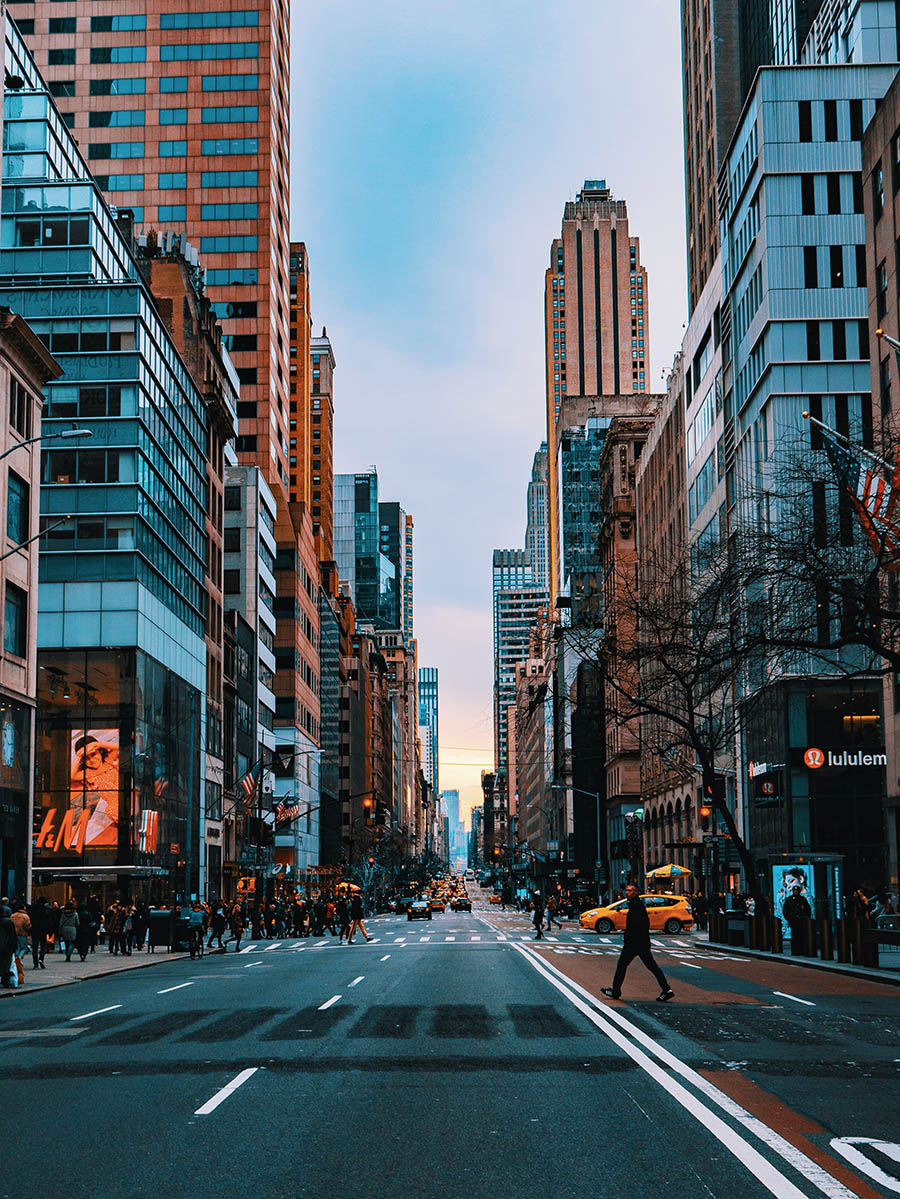 Our American hot spots and airport lounges

Starting with the obvious choice, New York is one of our favourite places to visit in the US during the winter season. This may have been a challenge during the pandemic, but with more and more travel corridors about to re-open, it's something we can look forward to once again! If you are planning a trip to the big apple for the Thanksgiving holidays, we highly recommend the Quin hotel so you don't miss out on the Thanksgiving Day Parade, which is back this November!

Be sure to check out our bespoke airport guide for John F. Kennedy International airport, and make the most of your Member benefits at one of the many lounges we have available at this iconic location. Escape the hustle and bustle of the airport crowds at the Primeclass Lounge, KAL Business Class Lounge and Lufthansa Business Lounge, all located at Terminal 1. You'll find plenty of comfortable seating and of course a selection of your favourite snacks and drinks. It's a stress-free environment, perfect for some pre-flight recharge time.

Las Vegas in the state of Nevada is another top spot for us, a location we have all deeply missed! As the weather cools off, November is traditionally a quiet month for Vegas, but there is still plenty of cool activities to explore. One on our list is the music festival known as Day N Vegas, it has been closed during the pandemic, but it's finally returning mid-November. Guests will enjoy performances throughout the day, check here for the latest ticket availability.

During winter, the Boulevard Pool at the Cosmopolitan in Las Vegas transforms into a winter wonderland ice rink. You can skate over 4,200 square feet of real ice, enjoy the great view of the Las Vegas Strip and tuck into a menu of seasonal food to keep your taste buds happy. Entry into the Ice Rink area is free, but tickets for ice skating vary between $20 -$30.

All of this sounds amazing, but the fun and perks don't end there! We know it's been a while, but to refresh your memory The Club LAS at Las Vegas NV International airport Terminal 1 is definitely something not to miss out on. This lounge will make you feel at home, you can enjoy complimentary snacks and refreshments, entertainment including magazines and newspapers as well as showers. We know how important the shower amenity can be, especially if you travel a lot for business.

Our wild card US destination is San Francisco in California. It's a beautiful city to visit all-year-around, however November, believe it or not is one of the warmest months to visit. The advantage of visiting this time of year is that not only it will be warm and sunny, but you also won't have the crowds and tourists that usually swarm the city in the summer. One of the most iconic things to do in San Francisco is to rent a bike and cycle across the iconic Golden Gate Bridge. It is truly a once in a lifetime experience, the views are truly spectacular. Take life higher o a spectacular hot air balloon ride above Napa Valley's wine country. Napa Valley is also an amazing place for wine lovers, it's the perfect day trip from San Francisco. For some more unforgettable views, you can ride on cable cars in downtown San Francisco, the best transportation there is for those steep hills of the city.

You've got your work cut out for you, but don't worry we will make sure your batteries are fully recharged, this is where Priority Pass is your ideal travel companion. In this case, the San Francisco International airport hosts over 58 food and drink venues across all terminals, that will keep your appetite healthy throughout your stay. Choose from American, Italian, Chinese, Vietnamese cuisine and more!

The lounges we have mentioned on here are just some of the key spots within the Priority Pass network. As a member you can access over 1300 airport lounges and airport experiences worldwide. Download the free Priority Pass app to view a host of additional digital features that may come in handy when planning your travel.