The Vienna Lounge is a truly impressive airport lounge and by far one of the best we've seen, so it's no wonder that the majority of airlines including Emirates, Qatar Airways, British Airways and others use it for their business class customers.

Owned and operated by the airport, the Vienna Lounge was refurbished in 2022 to extremely high standards, offering a raft of amenities for families, couples, business travellers and more.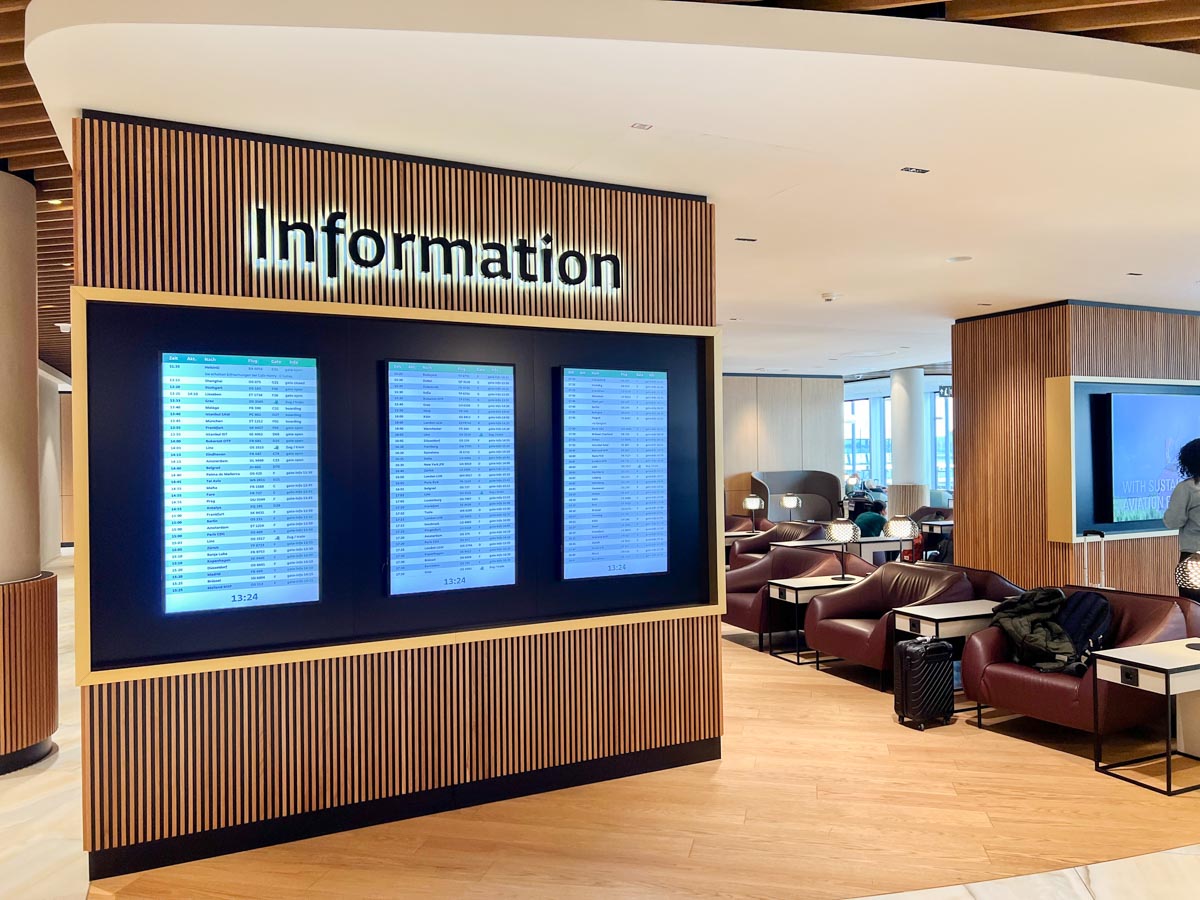 Access & location
Located in Terminal 1 at Vienna Airport, this lounge is also accessible to those travelling from Terminal 3 via a quick, complimentary shuttle service that runs every 10 minutes.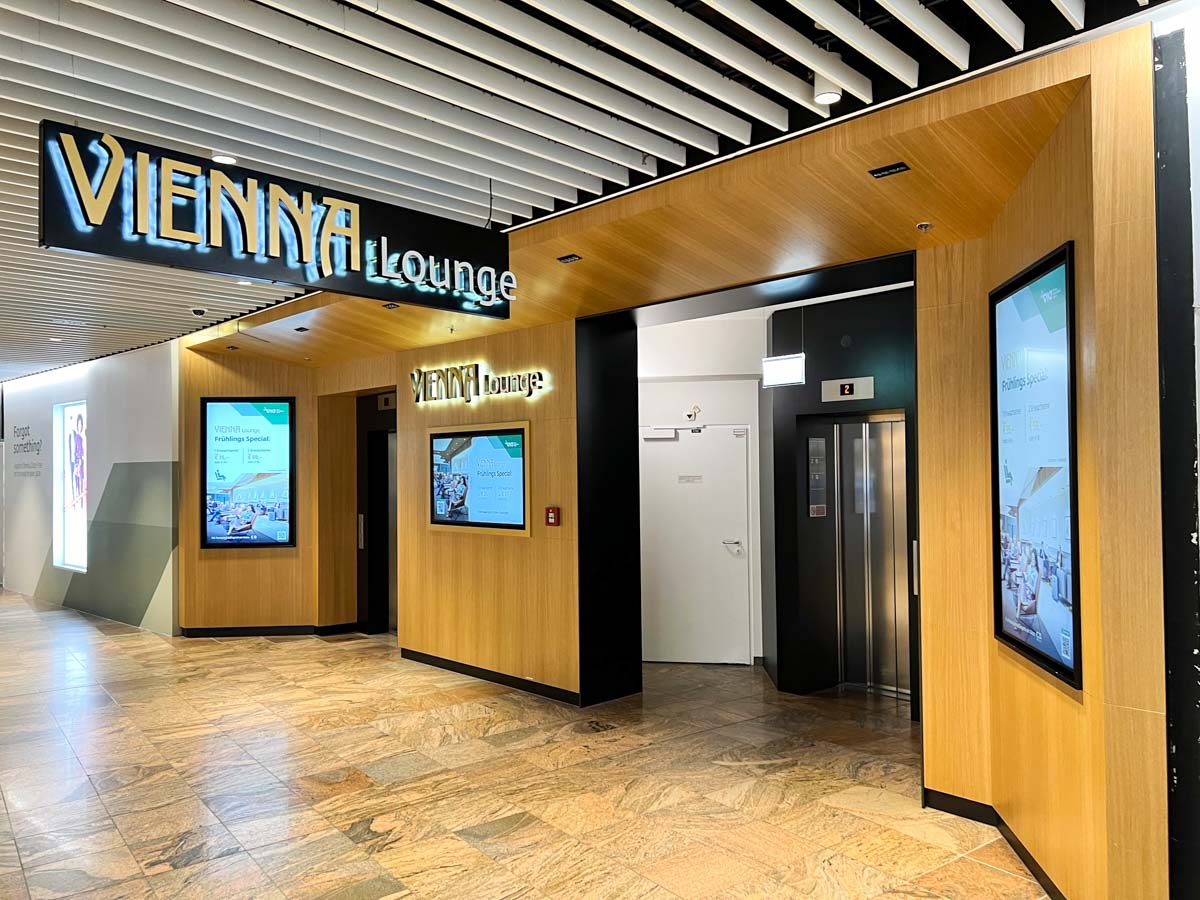 The location is ideal, right in the centre of the terminal and only a few paces to the right of the duty-free exit. It is in the Schengen area, before passport control. Look out for signs to the lounge entrance, with two elevators and a staircase up to the floor above.



Seating & space
A huge variety of seating areas ensures that everyone is catered for, regardless of whether you're there to hunker down and work or enjoy a couple of drinks with friends and family. In total, there are 450 seats here, so it isn't a small lounge, but the design team have done well to break it up into separate zones.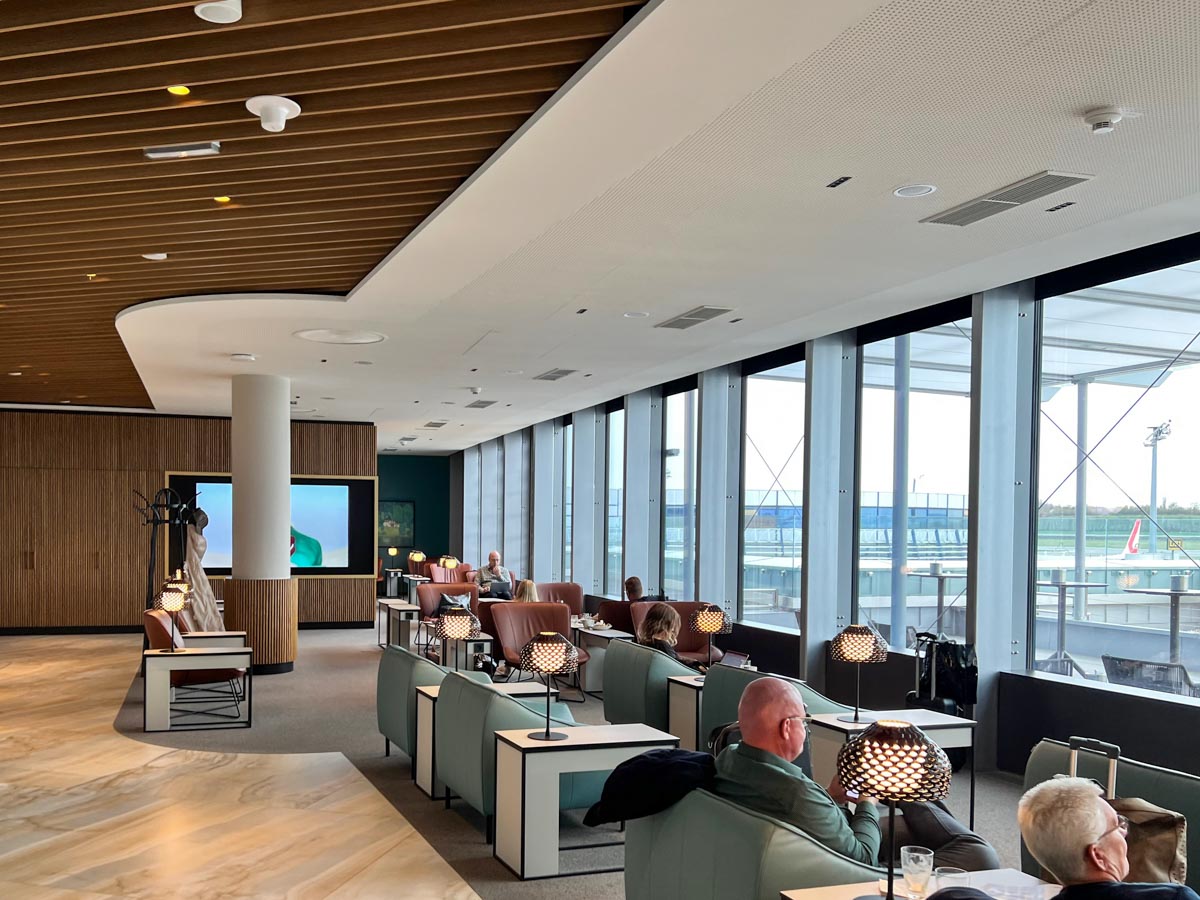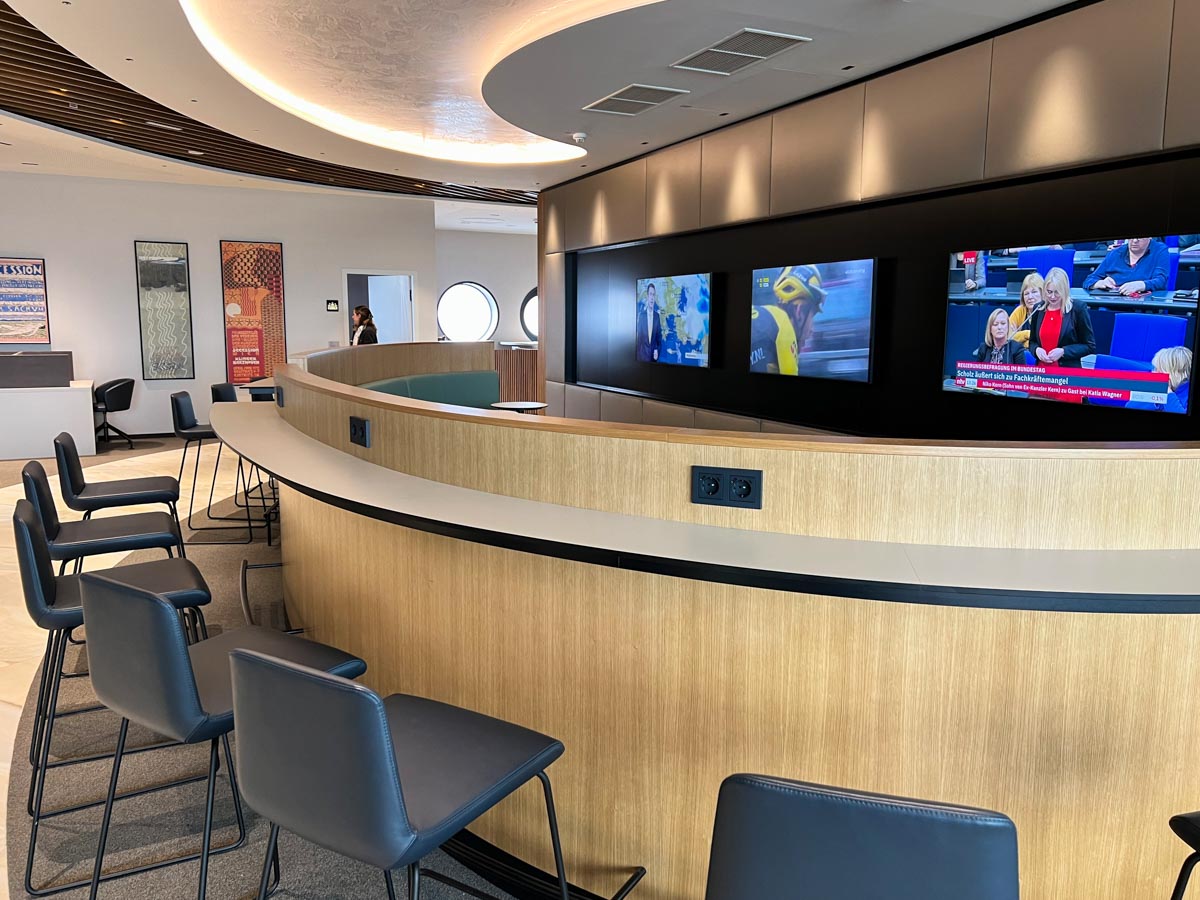 In true Austrian style you'll find a large Viennese Café in one corner, with art-nouveau inspired fittings and burgundy seating. A selection of international newspapers, self-serve coffee machines and delicious tortes, strudels and cakes rounds out the offering.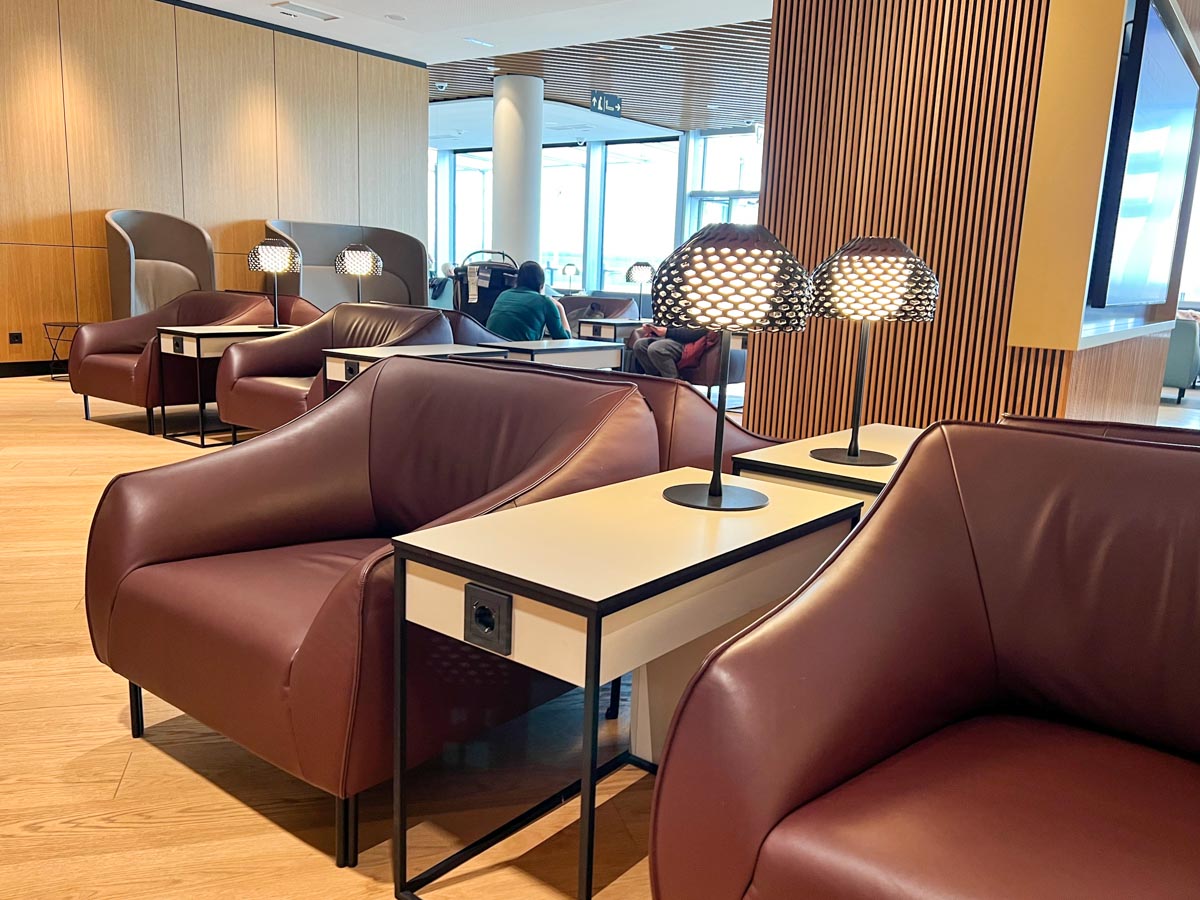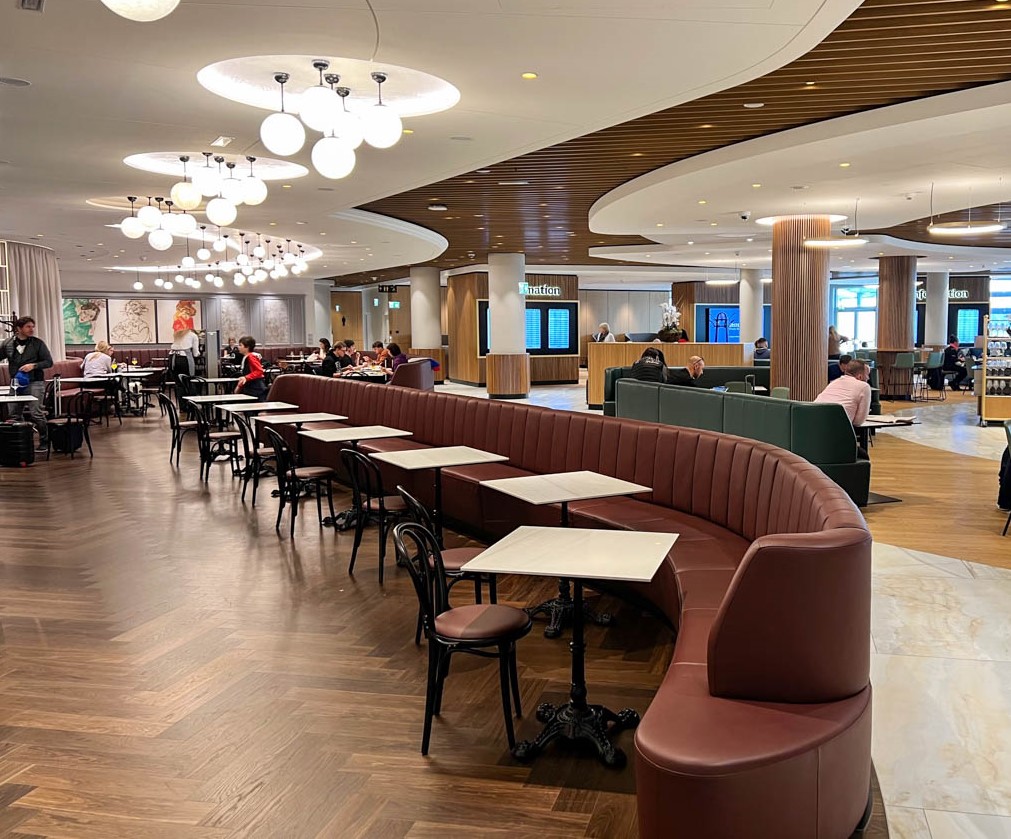 Elsewhere in the lounge you'll find a mixture of armchairs facing out towards the runway whilst a dining area flanks the central buffet area. If you're looking for a quieter spot, head left or right, away from the central section, where things are less busy.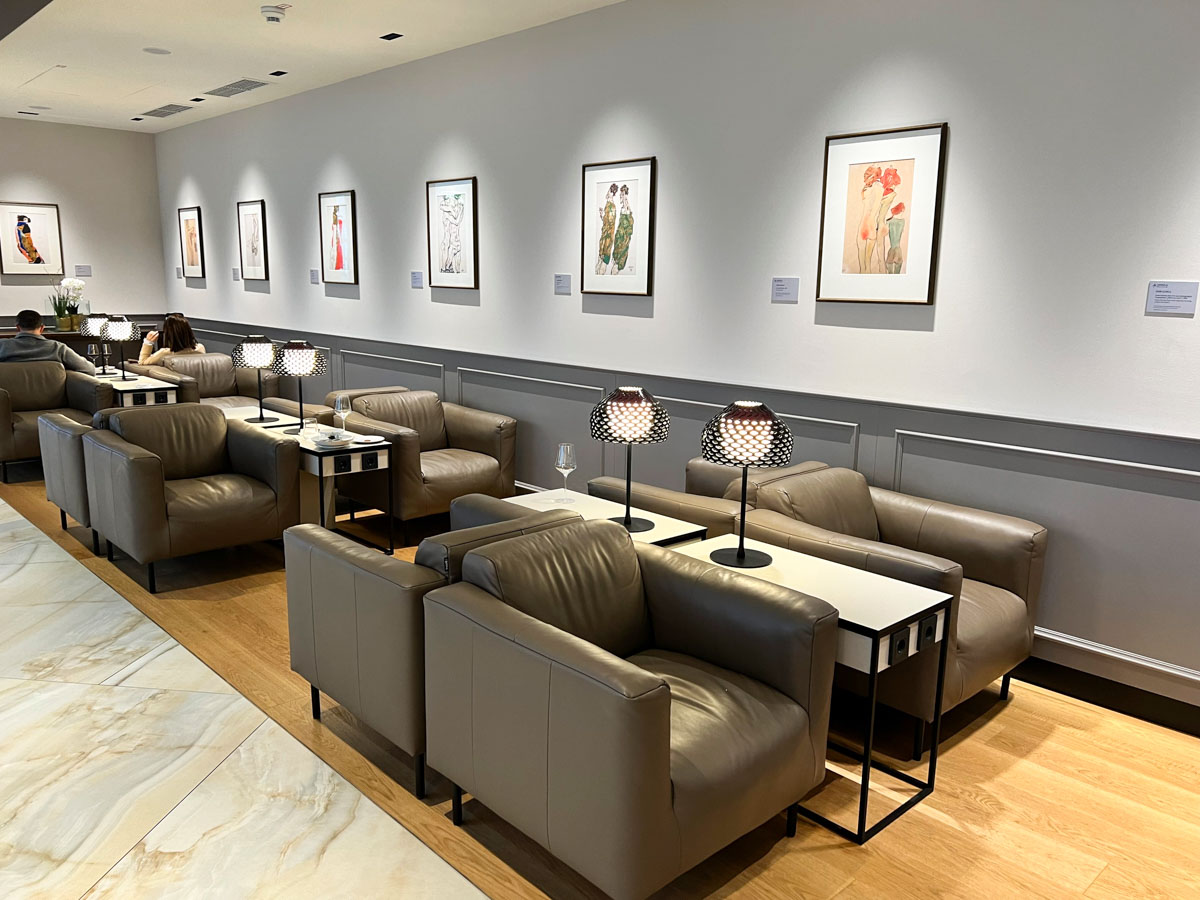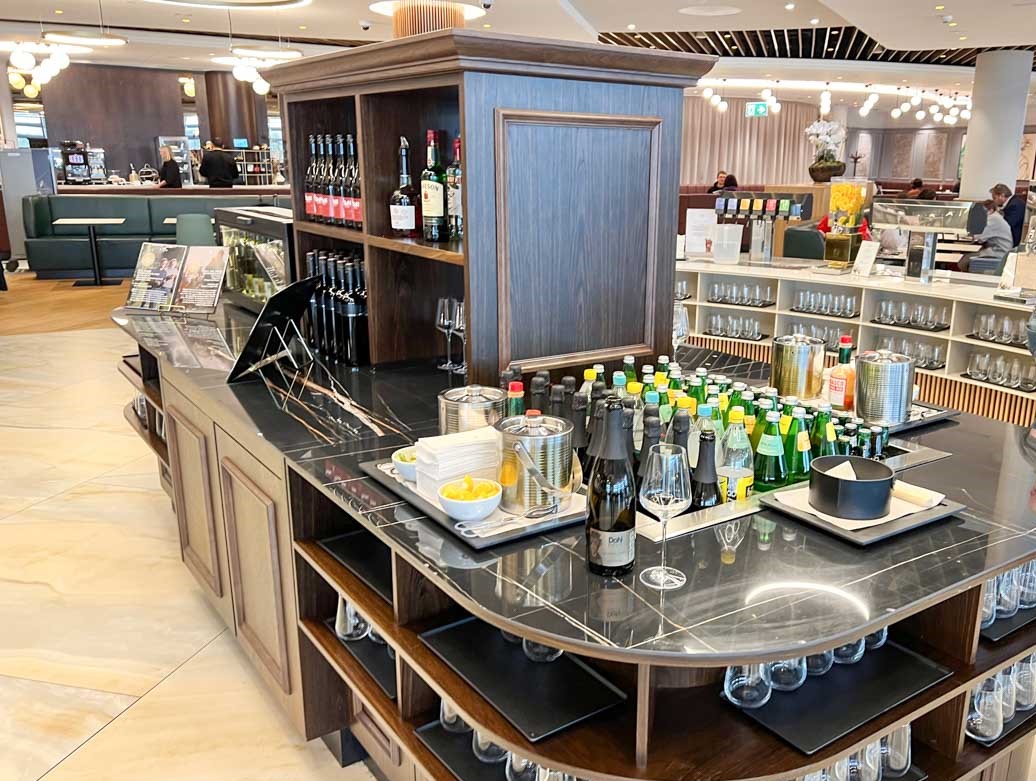 A media viewing area with three screens offers the opportunity to catch up on news, sports and more.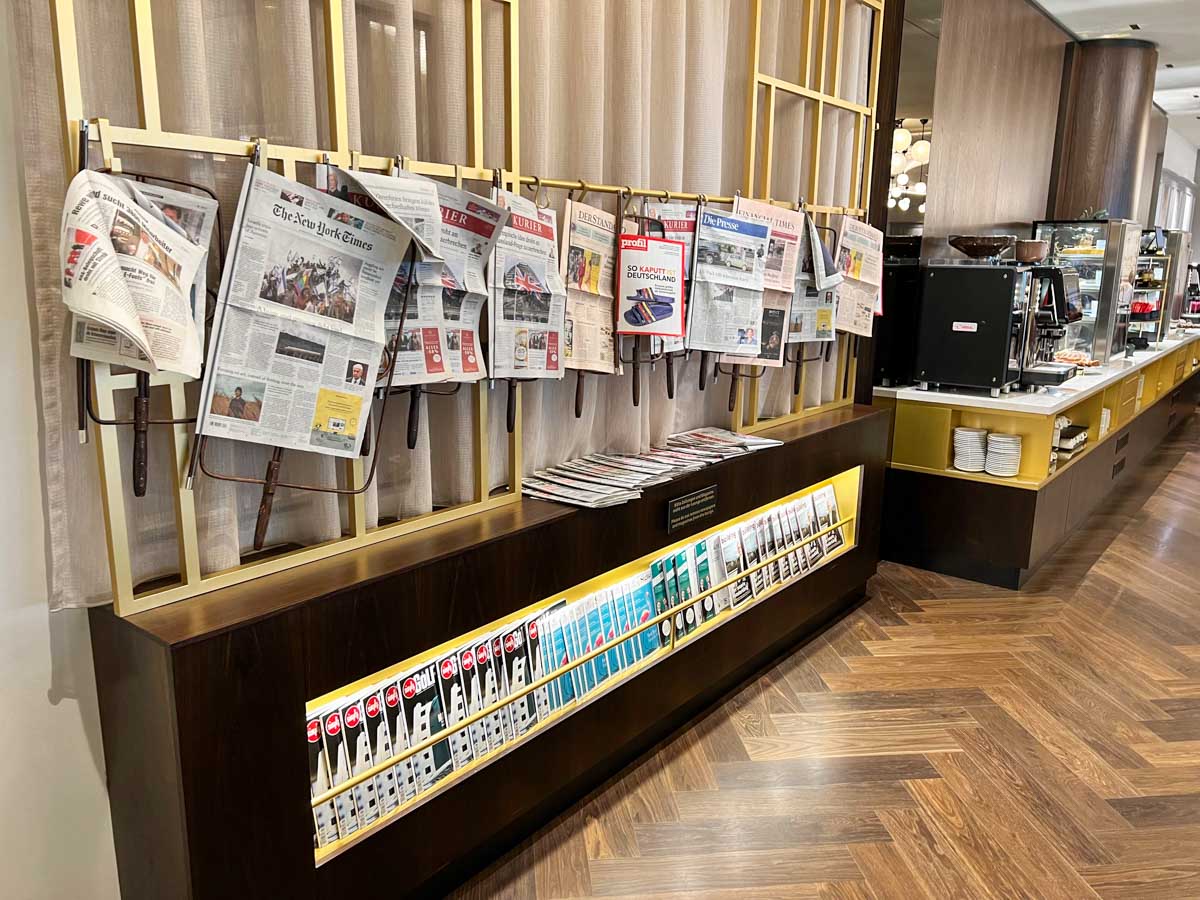 Food & drink
The Vienna Lounge stays true to its roots and features a wide selection of local dishes, all available to self-serve. There are normally 4-6 hot courses, including Riesling chicken and spinach dumplings during my visit.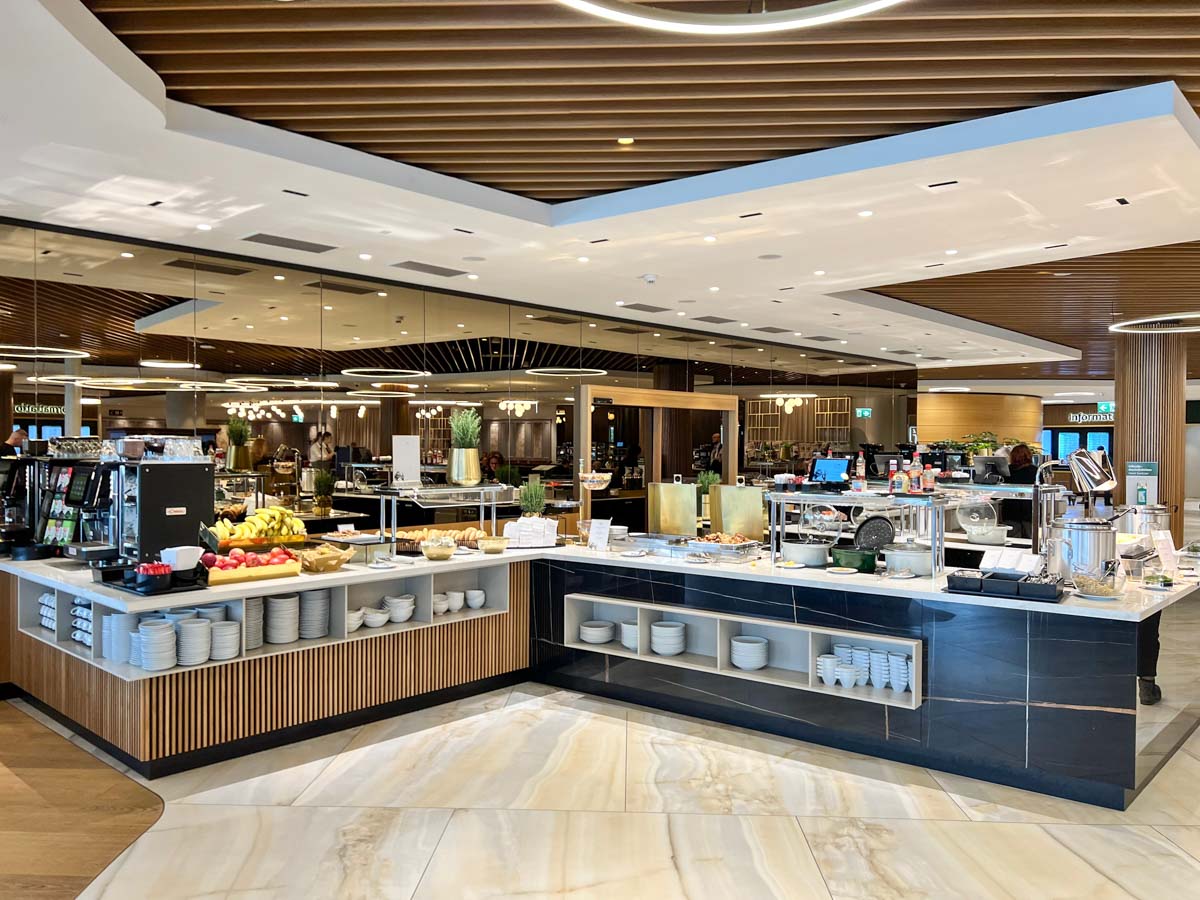 A small salad bar and range of cold cuts of meat and cheese is also on offer, if you want to sample something lighter, such as their pre-made sandwich bites.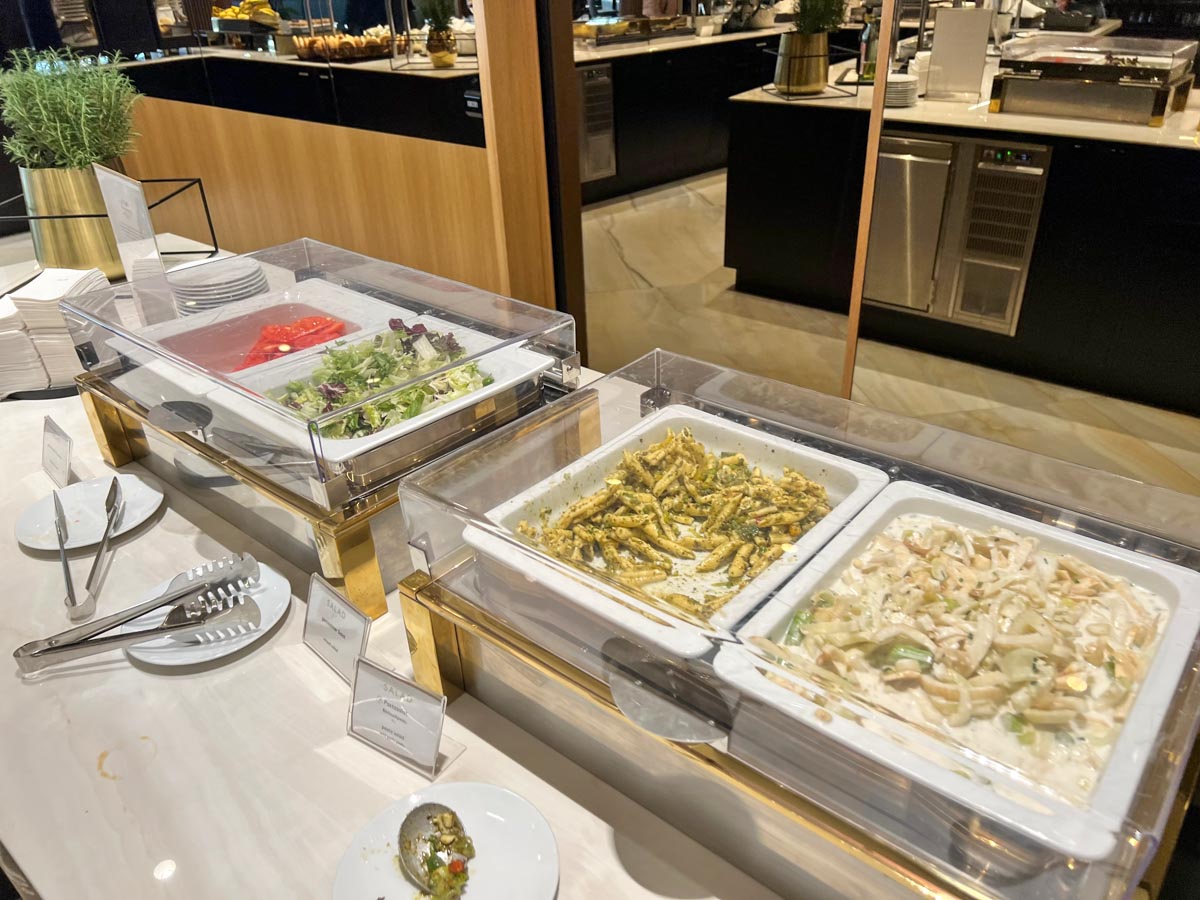 For dessert, you can choose from a wide range of cakes, including apple strudel and other traditional dishes.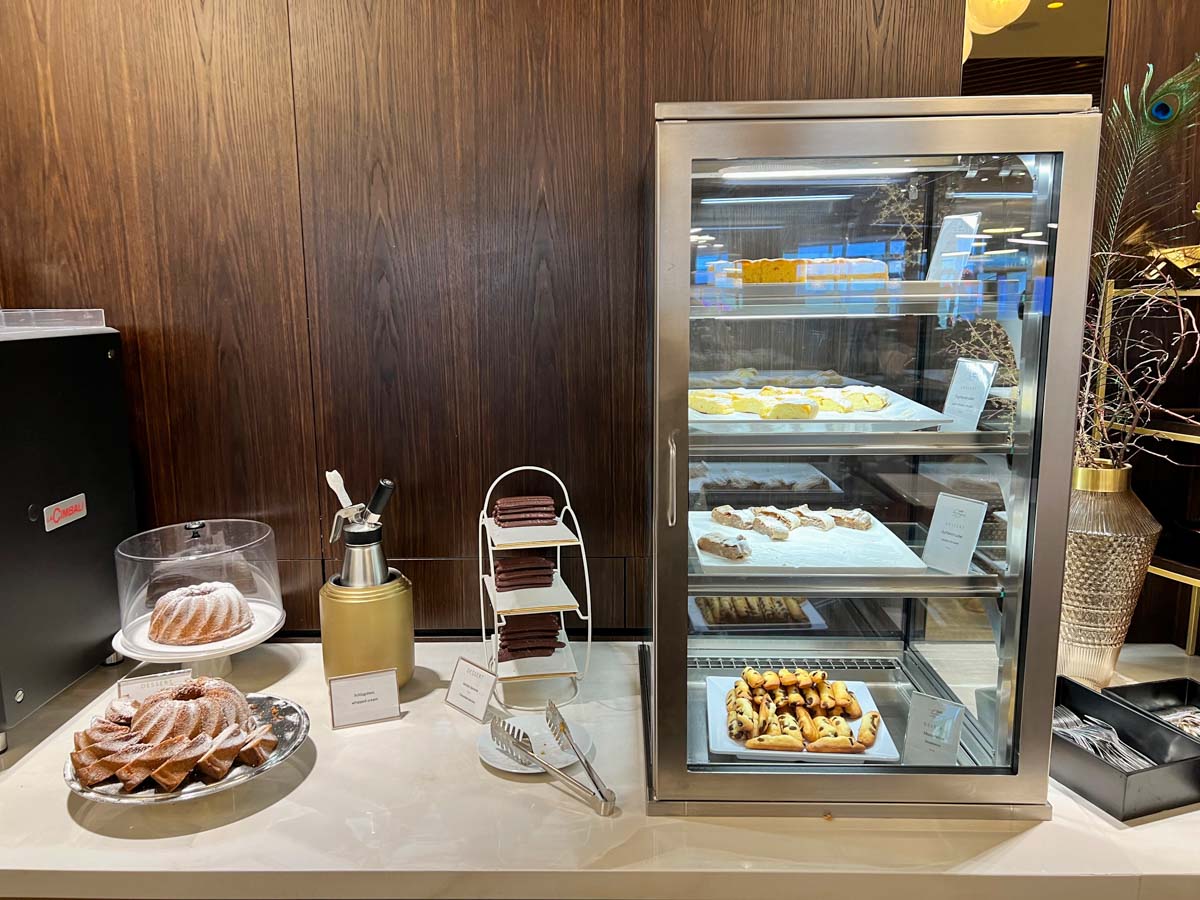 When it comes to drinks, complimentary Austrian beers and wines are available, including an Austrian sparkling wine, with all drinks being self-service. Coffee and soft drinks are of course also available, with a number of drinks fountains supplying sparkling water and other sodas.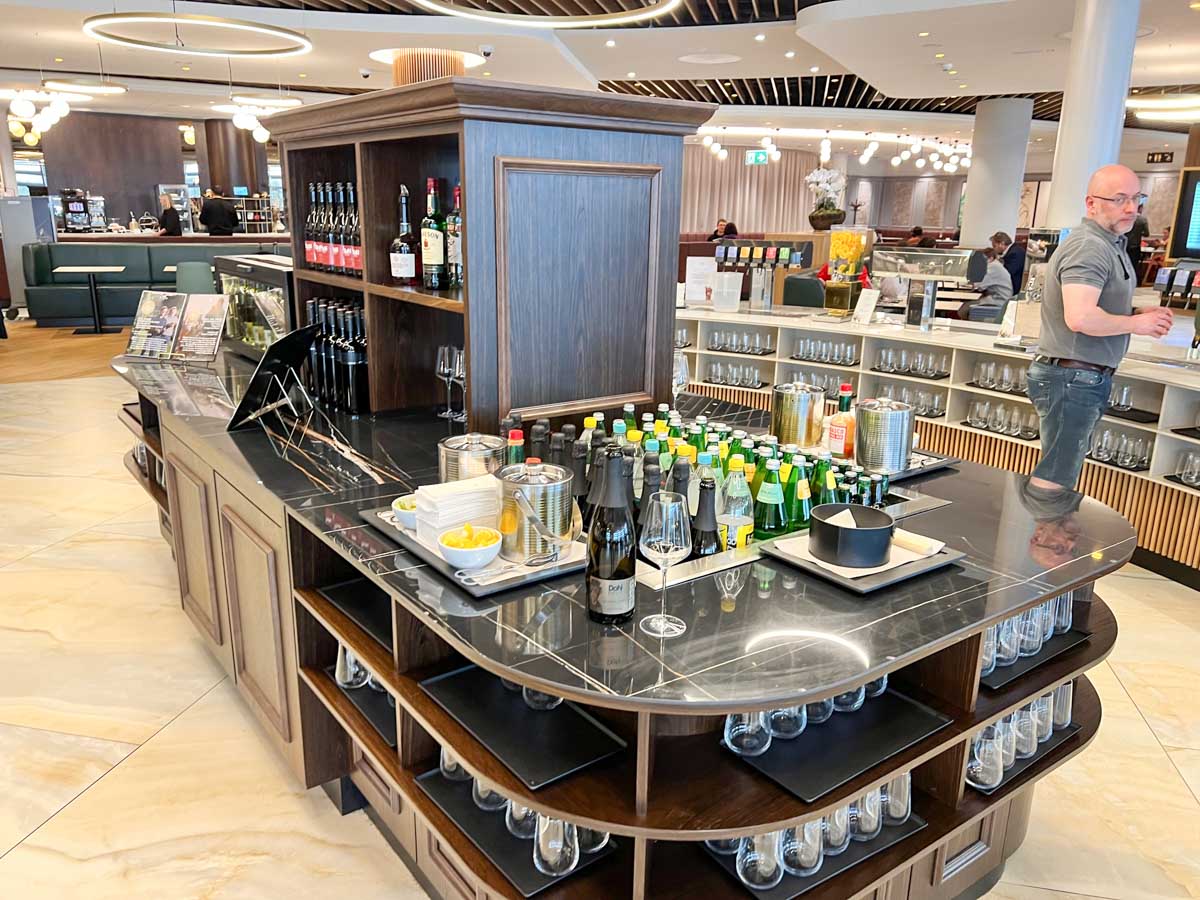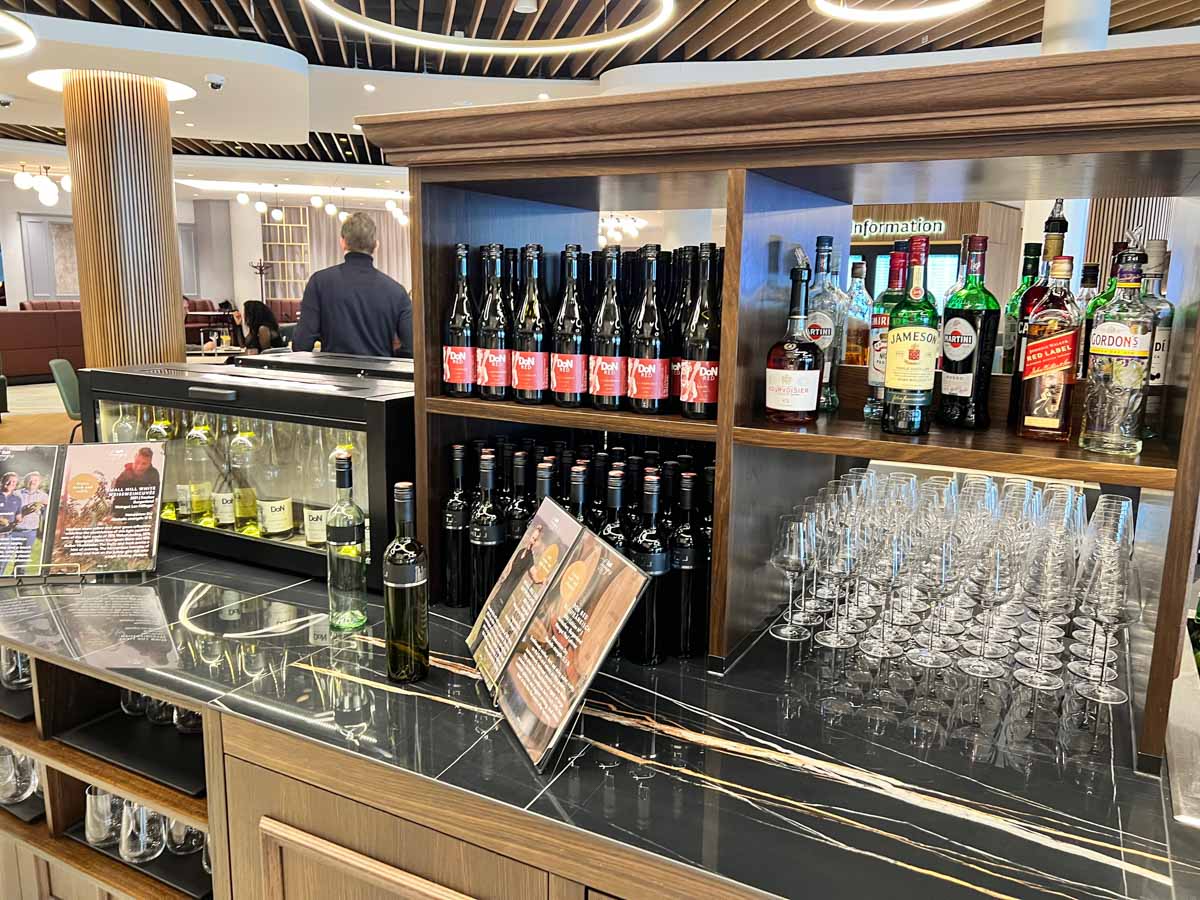 Other amenities
This lounge truly has everything. There is a children's room for families, complete with curtains for privacy, and a special bathroom with baby changing facilities next door. For anyone on a connecting flight, the large shower suites offer the opportunity to freshen up and are kitted out with high-end appliances such as Dyson hair dryers.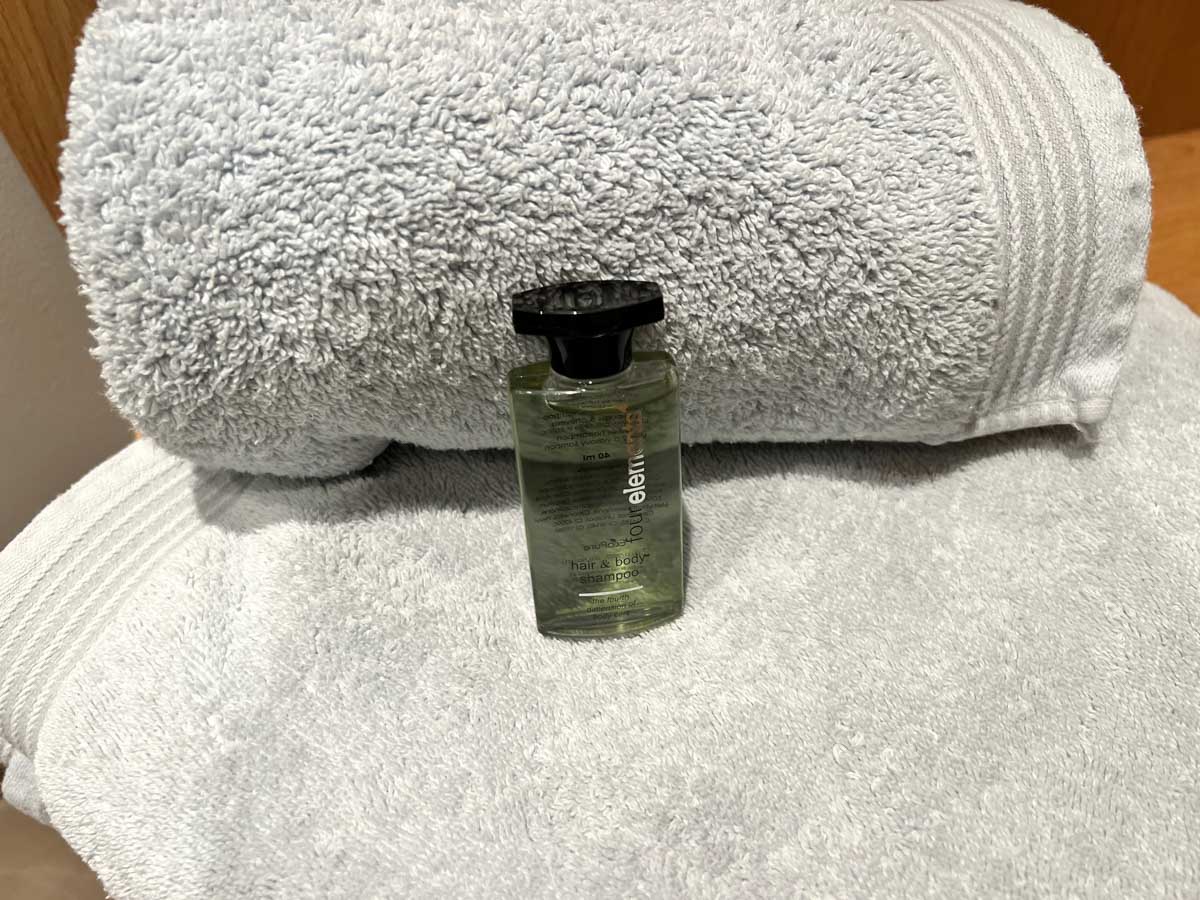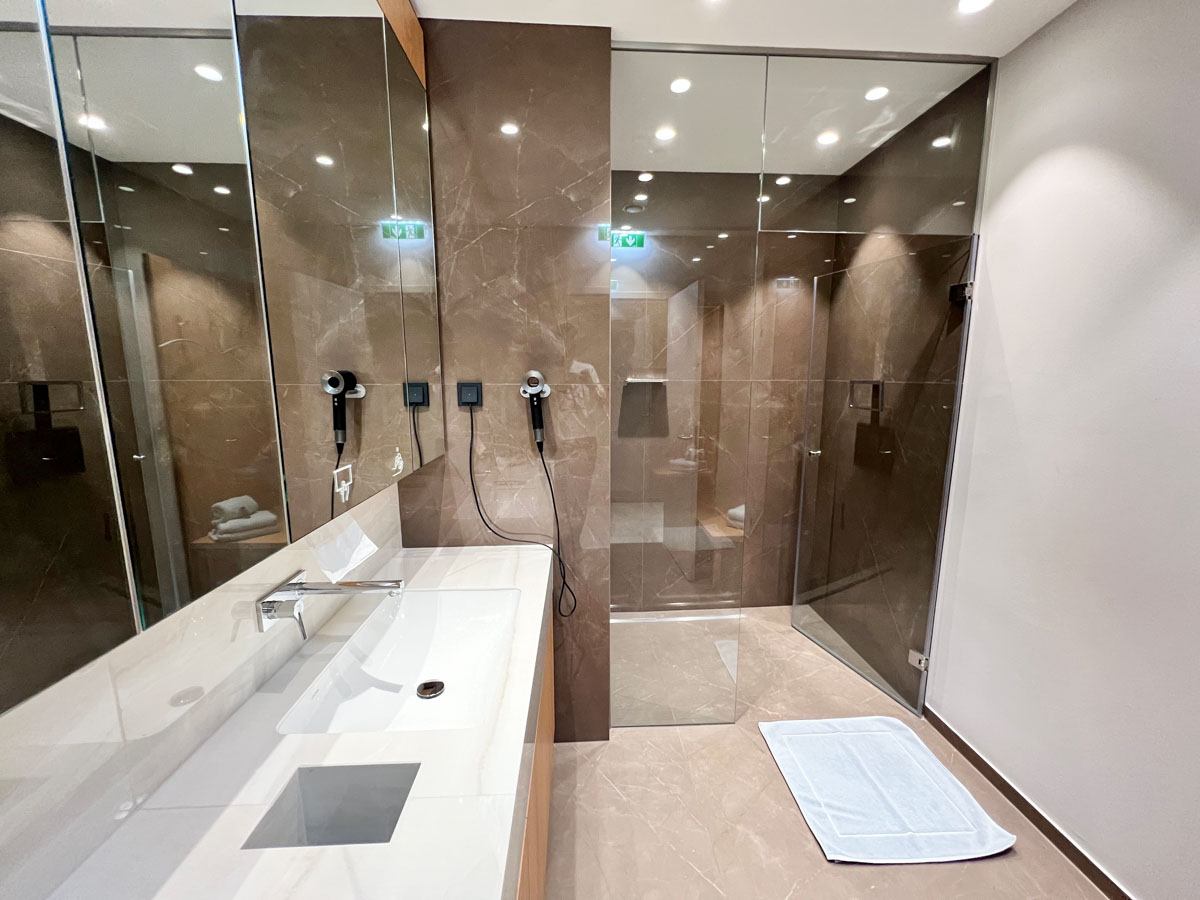 Also in the lounge is an outdoor (smoking) terrace, which is undergoing a makeover just in time for the summer 2023 season.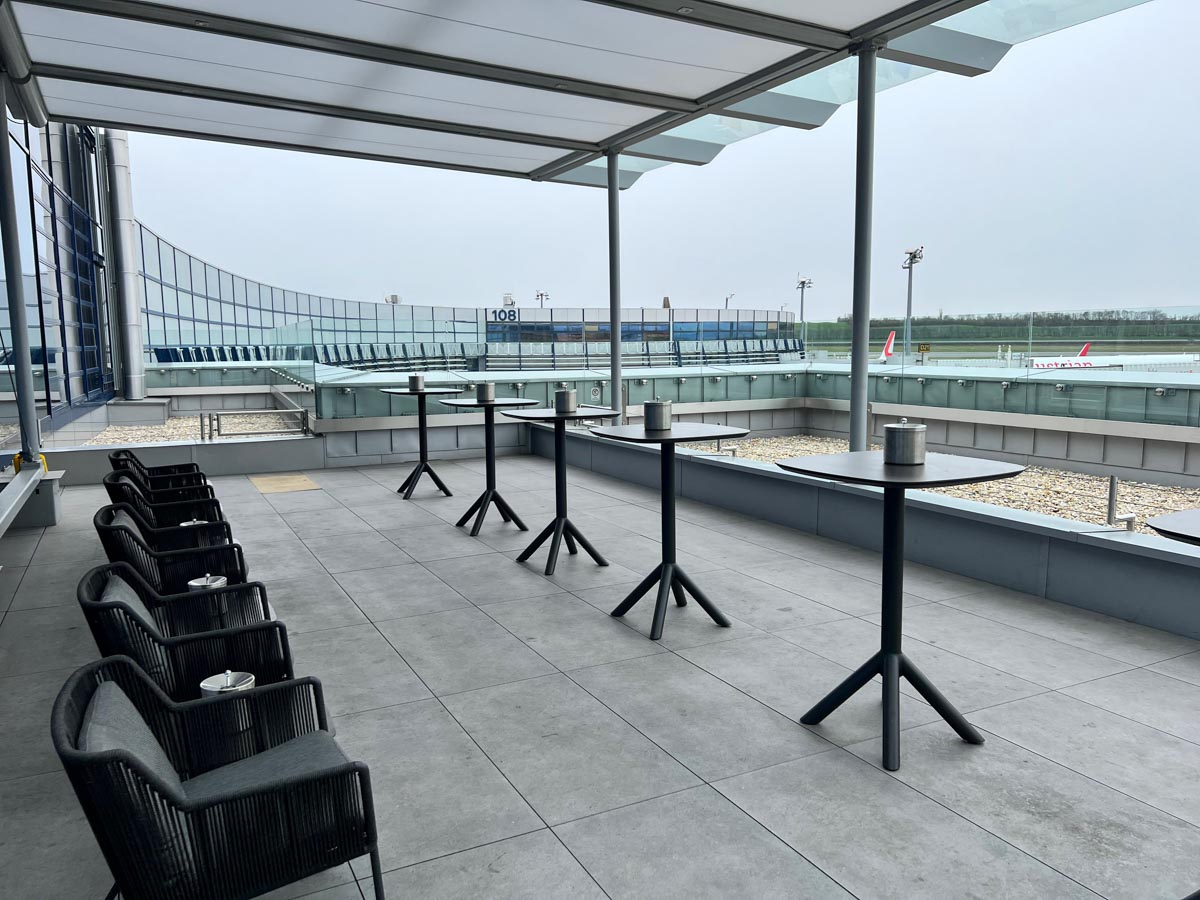 There are workstations, a bookable boardroom, and even a large suite available for hire with views across the airport.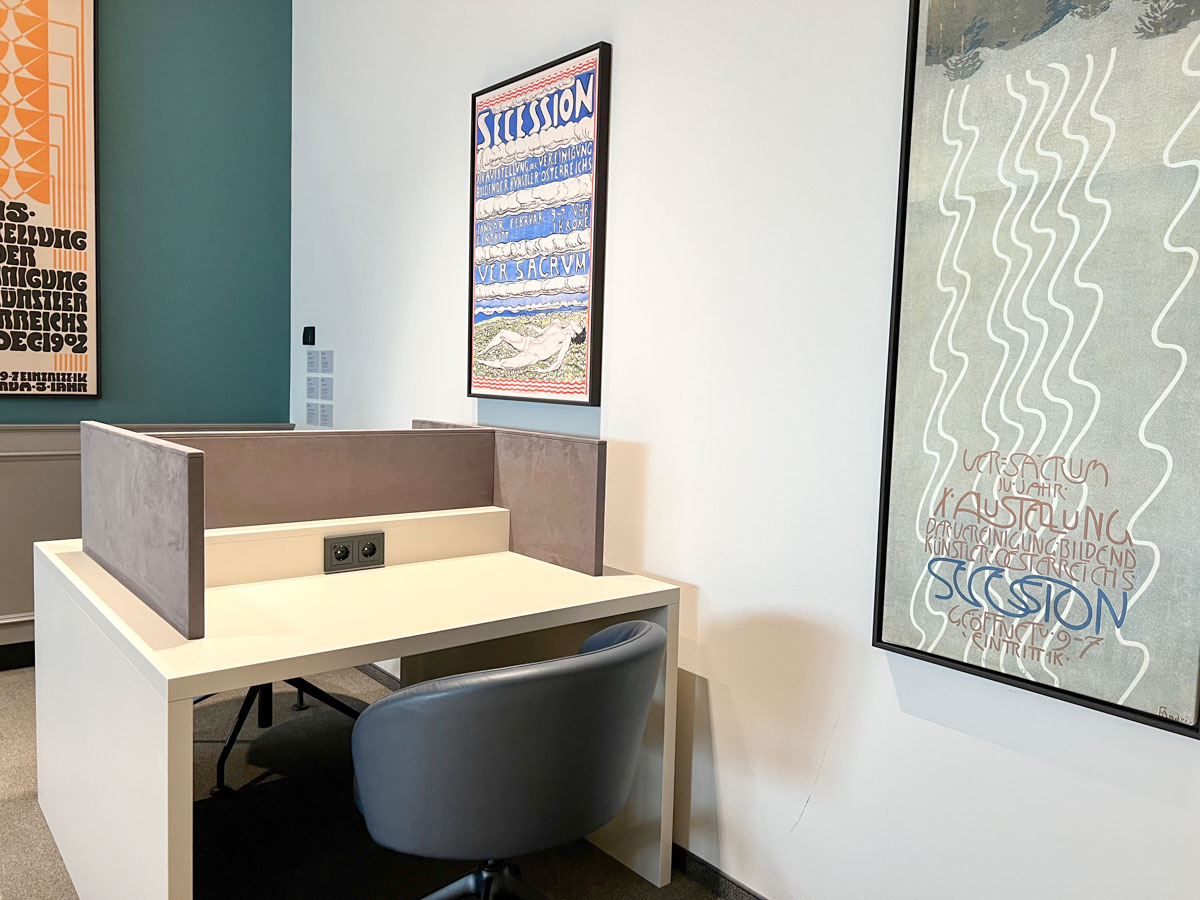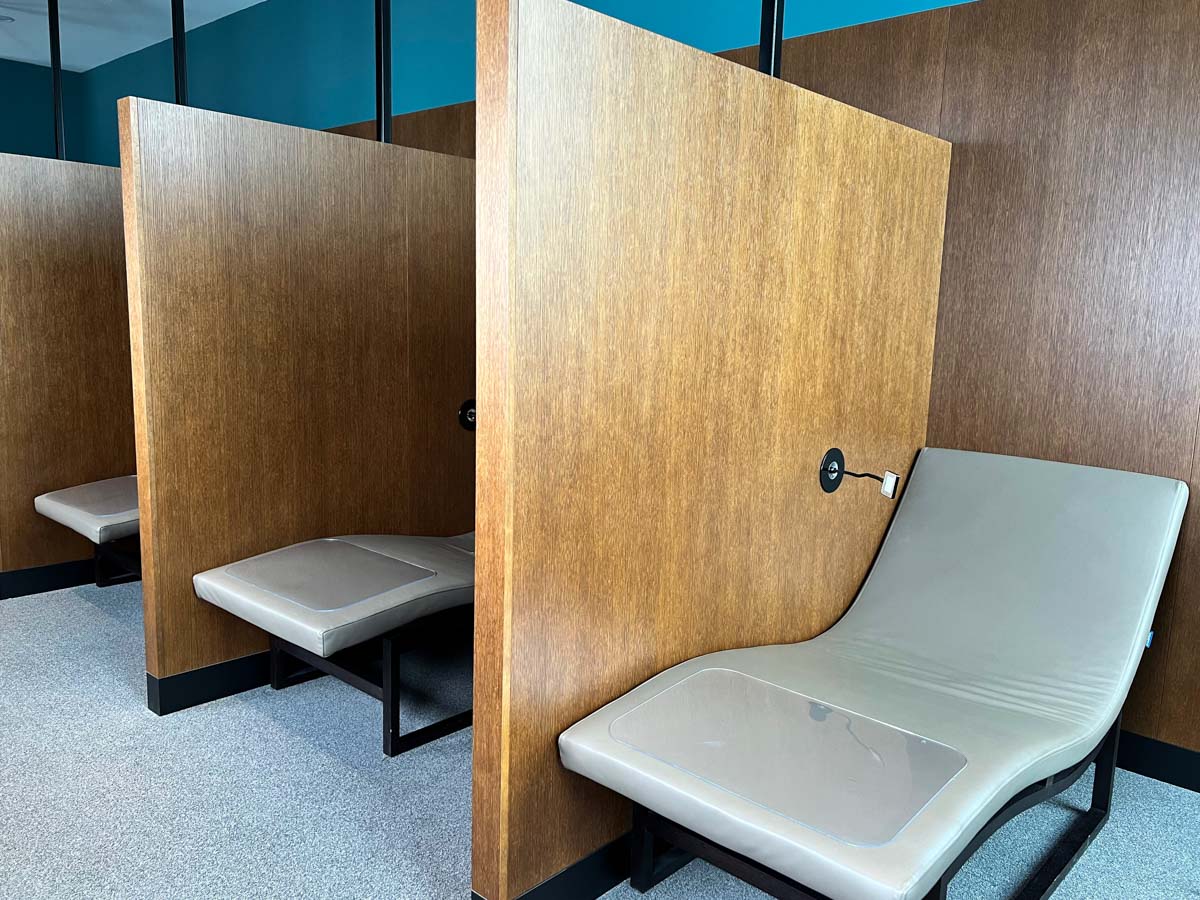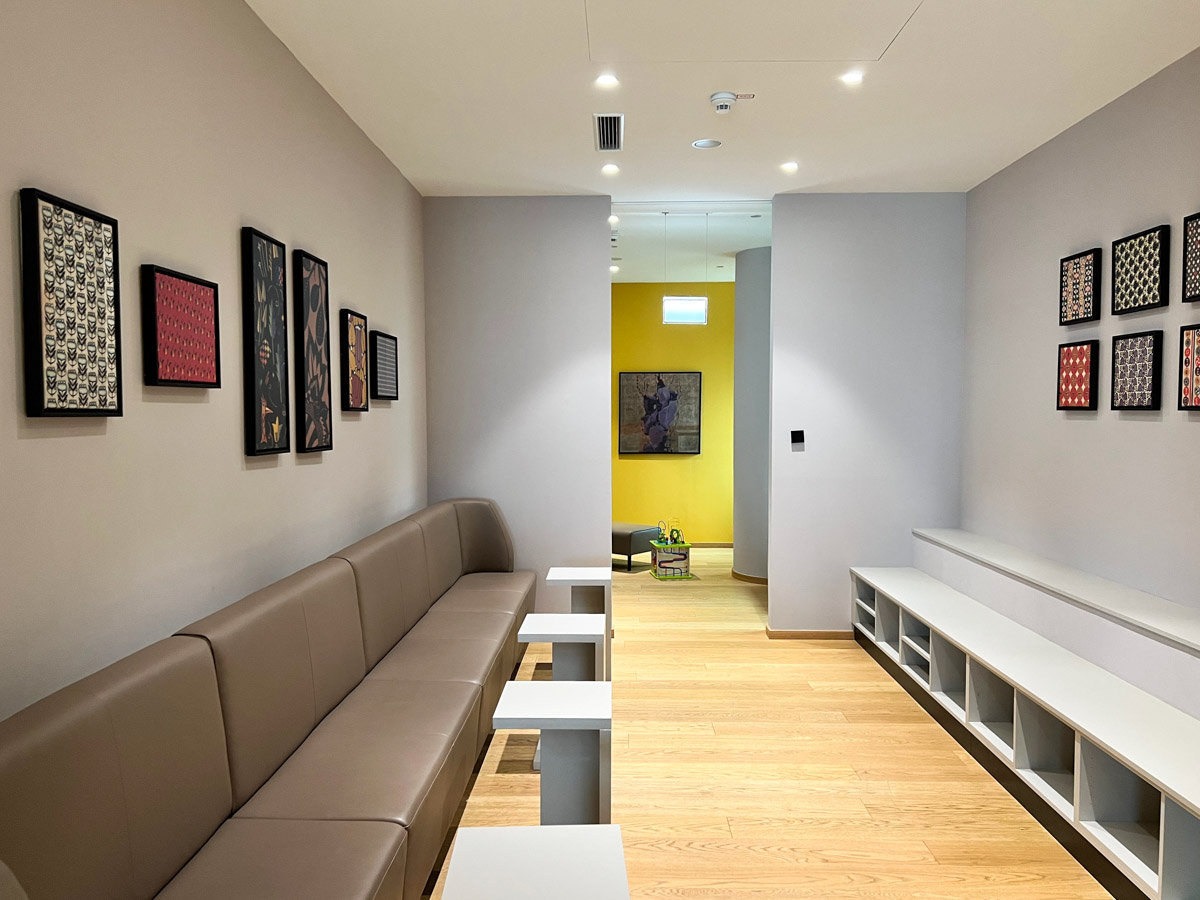 Check out Rhys' other lounge reviews for The Clubrooms Gatwick North, Marco Polo Club and Sala VIP Joan Miro.

* Lounge review commissioned by Priority Pass, written and photographed by Rhys Jones, Head for Points. All details correct at time of visit on 23rd March 2023.