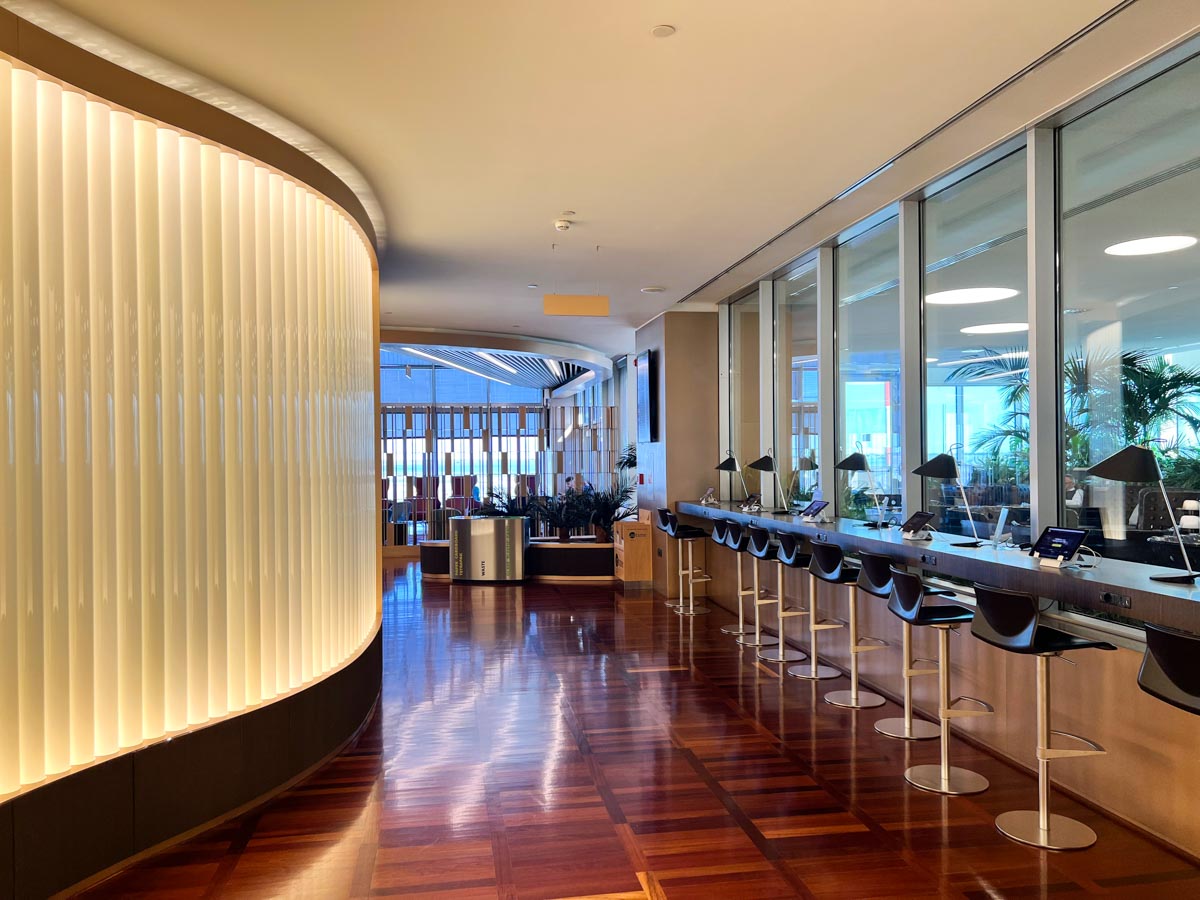 This lounge shares its name with the airport itself, named after the Medieval Venetian explorer, this relatively modern facility opened in 2002. On the outside, the airport embodies the red brick of Venice itself, whilst inside, the lounge offers a spacious (if occasionally busy!) spot to relax, enjoy a glass or two of Italian wine and admire the views across the runway and the surrounding marshland.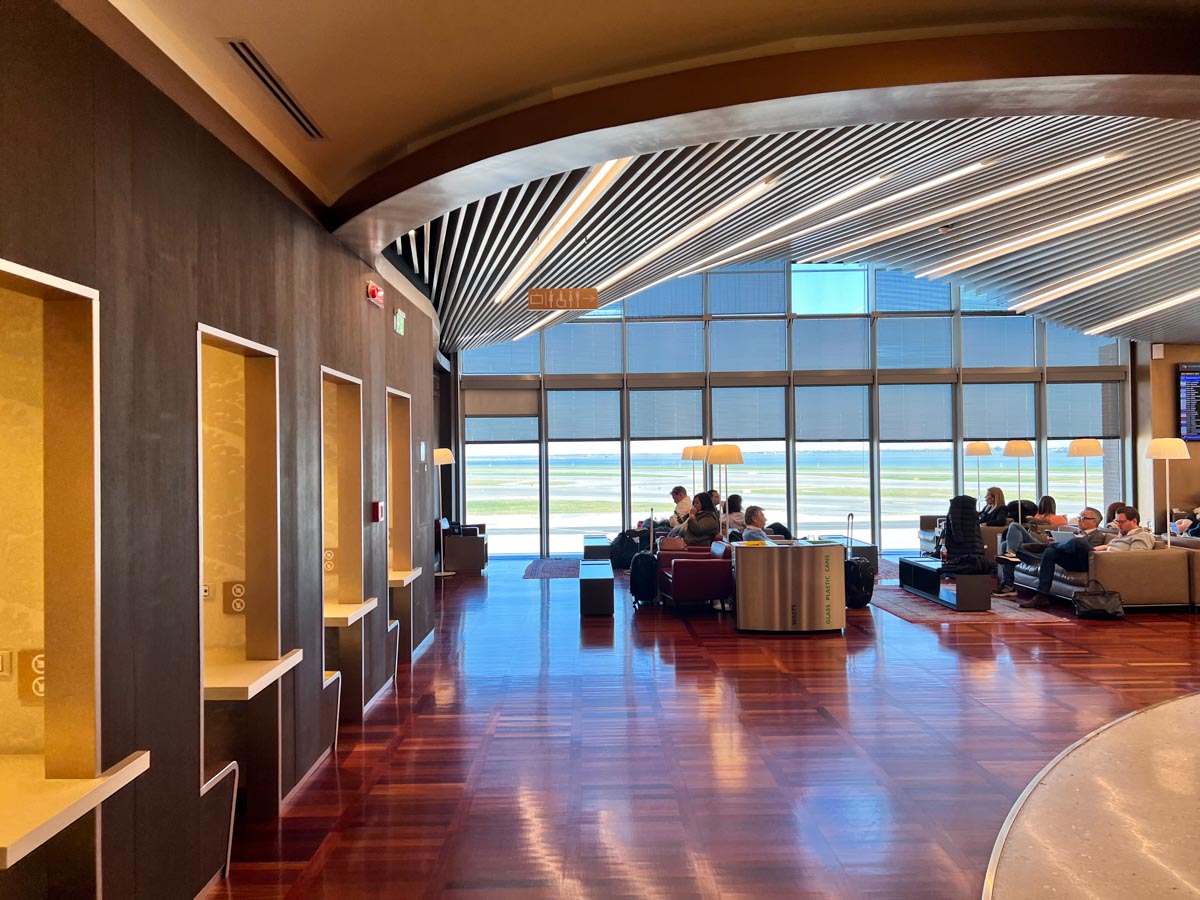 Access & location
The Marco Polo Club is the only lounge available at Venice Airport, and therefore caters to premium and status customers flying on virtually all airlines. This includes long-haul airlines such as Emirates, American Airlines and Air Canada, who all fly here due to the city's importance as a tourist destination. It is located before passport control.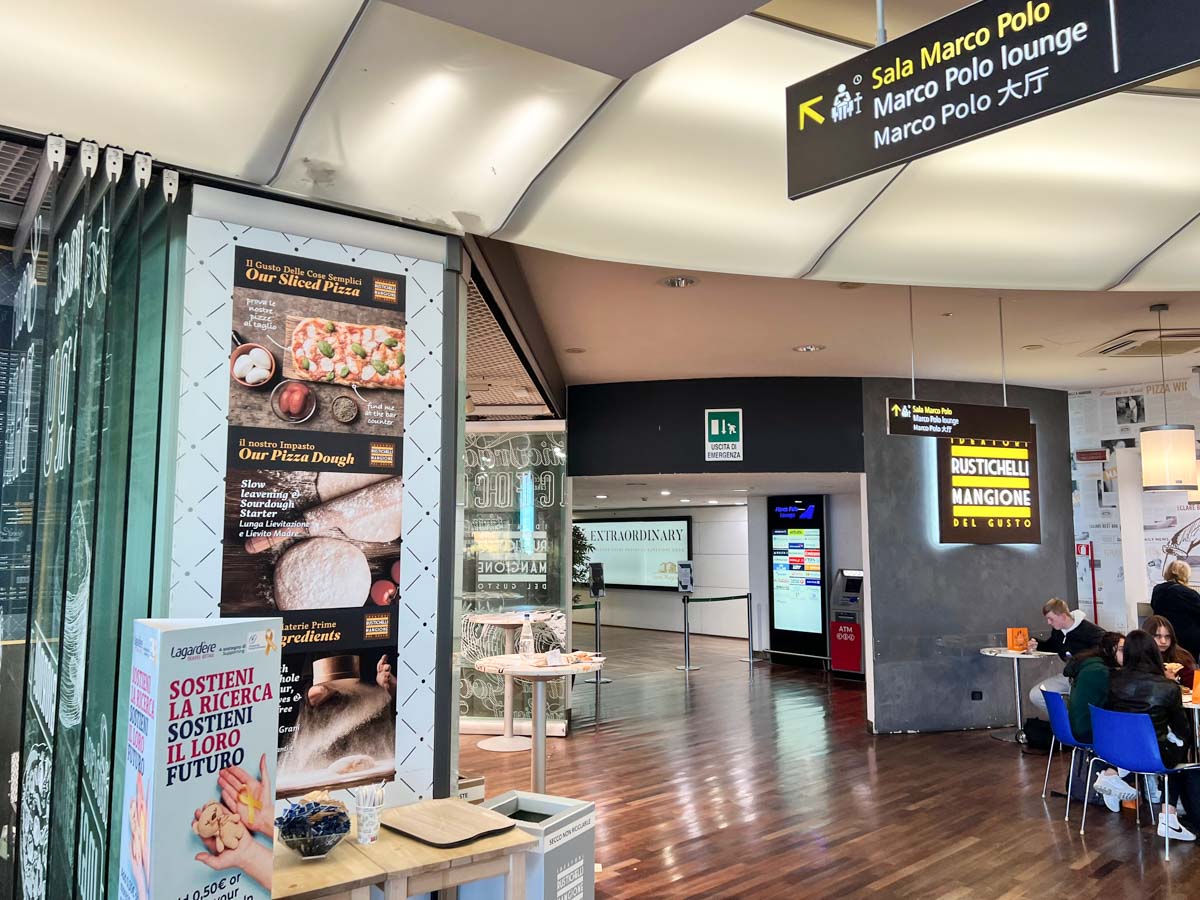 Finding the lounge is easy thanks to the relatively small terminal. Once you exit duty free, simply walk around the circular central section, past the passport control for non-Schengen flights and head up the escalators to the first floor. The Marco Polo Club is just 10 metres down a corridor, where you'll be greeted by the reception attendants.



Seating & space
The Marco Polo Club is a surprisingly large facility, although given it is the only lounge available, it does make sense. It was refurbished and extended in 2017 to accommodate more passengers and benefits from floor-to-ceiling windows across its entire length.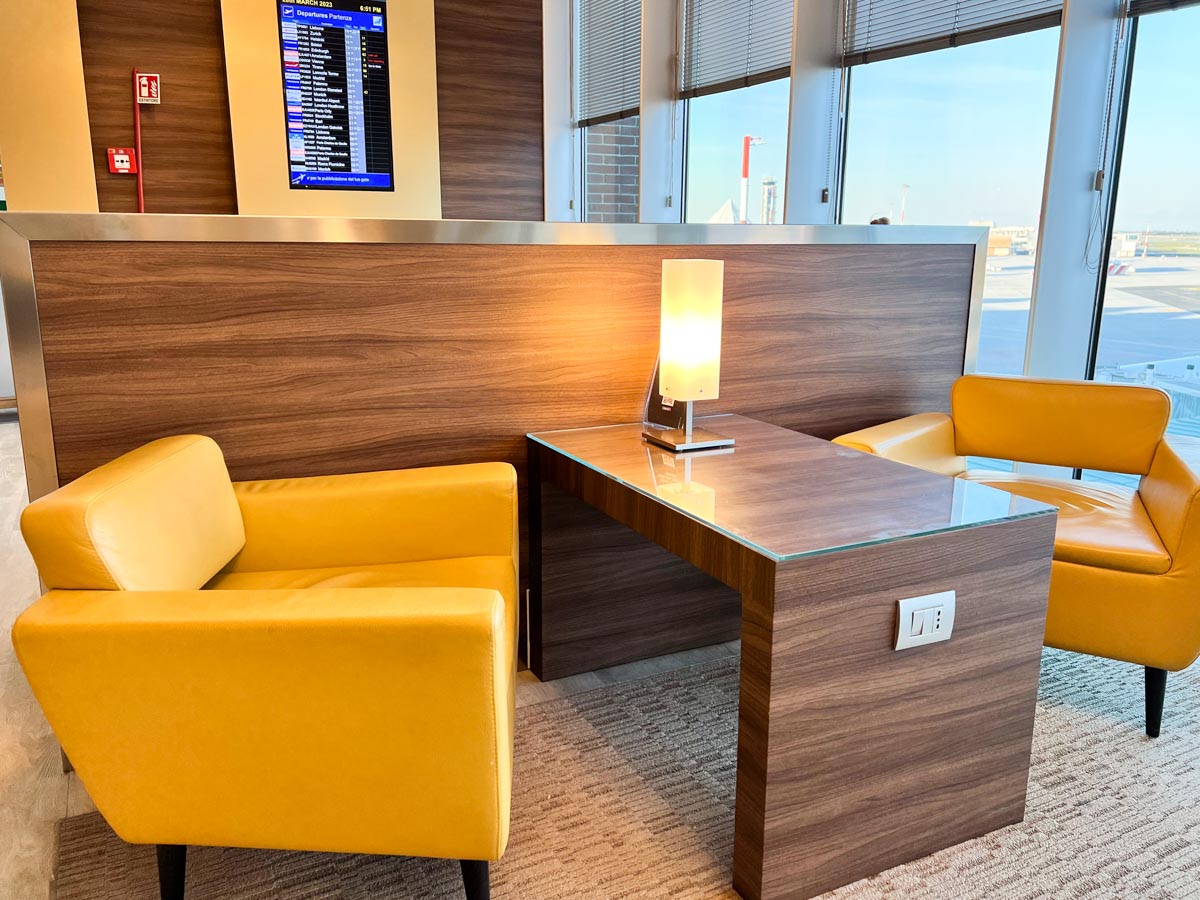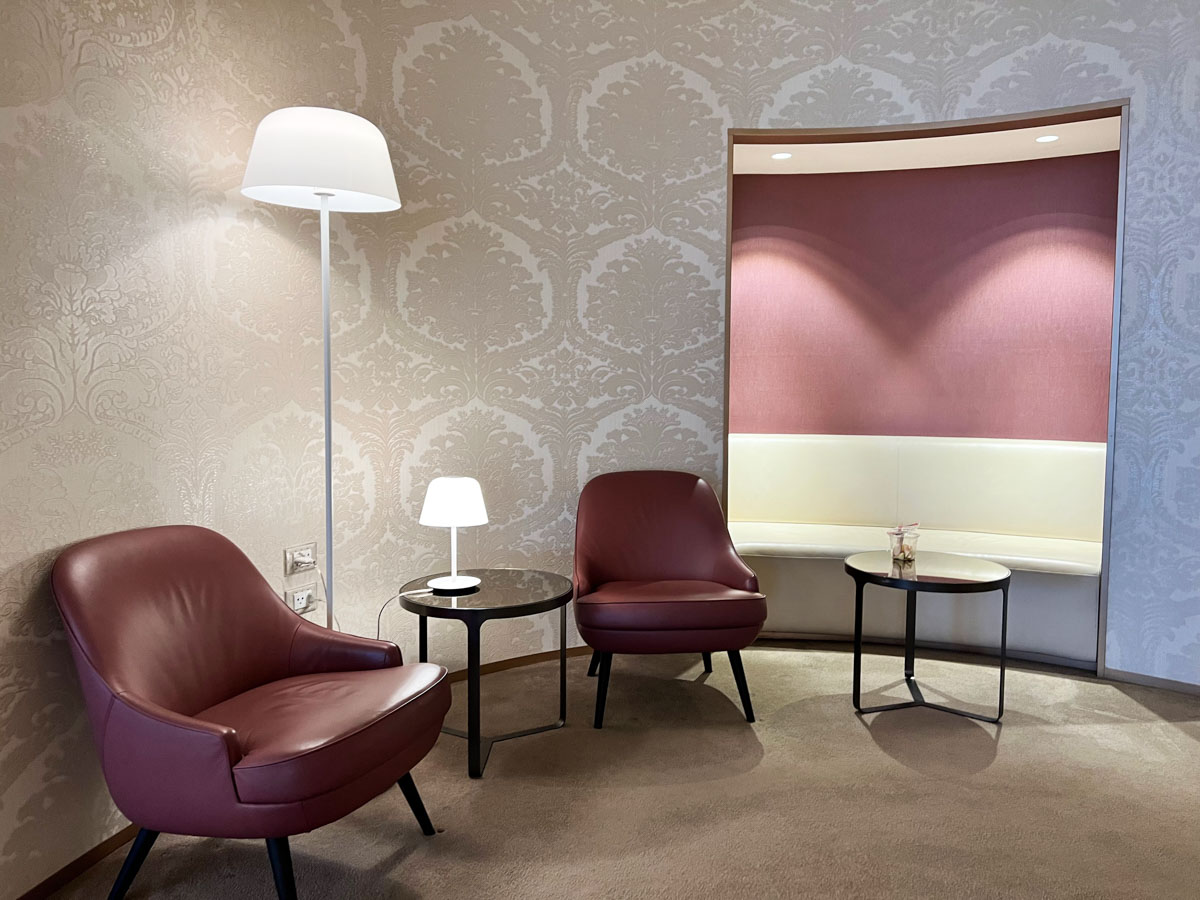 At the centre of the lounge, you'll find a mixture of more casual sofas, whilst a dining area with restaurant-style seating is towards the right. This is also where you'll find the buffet and bar.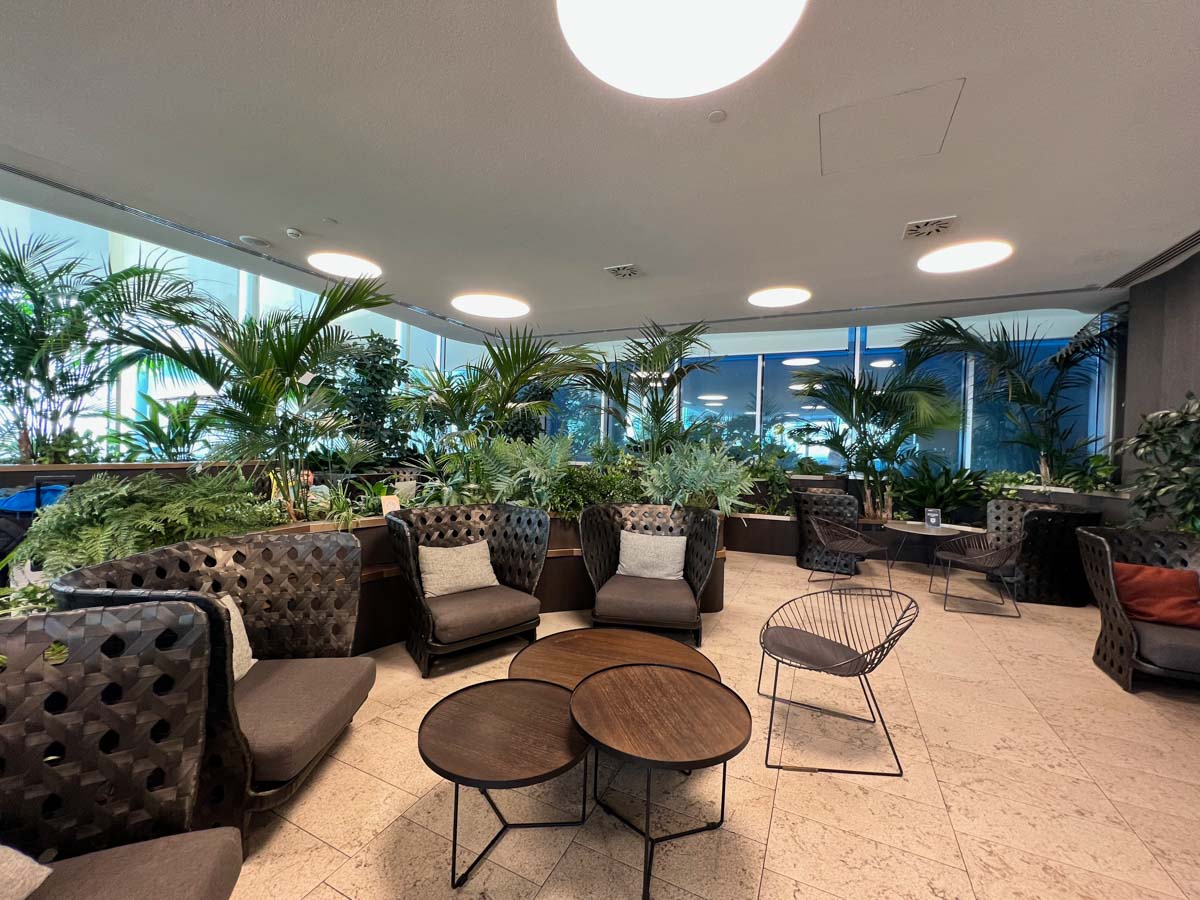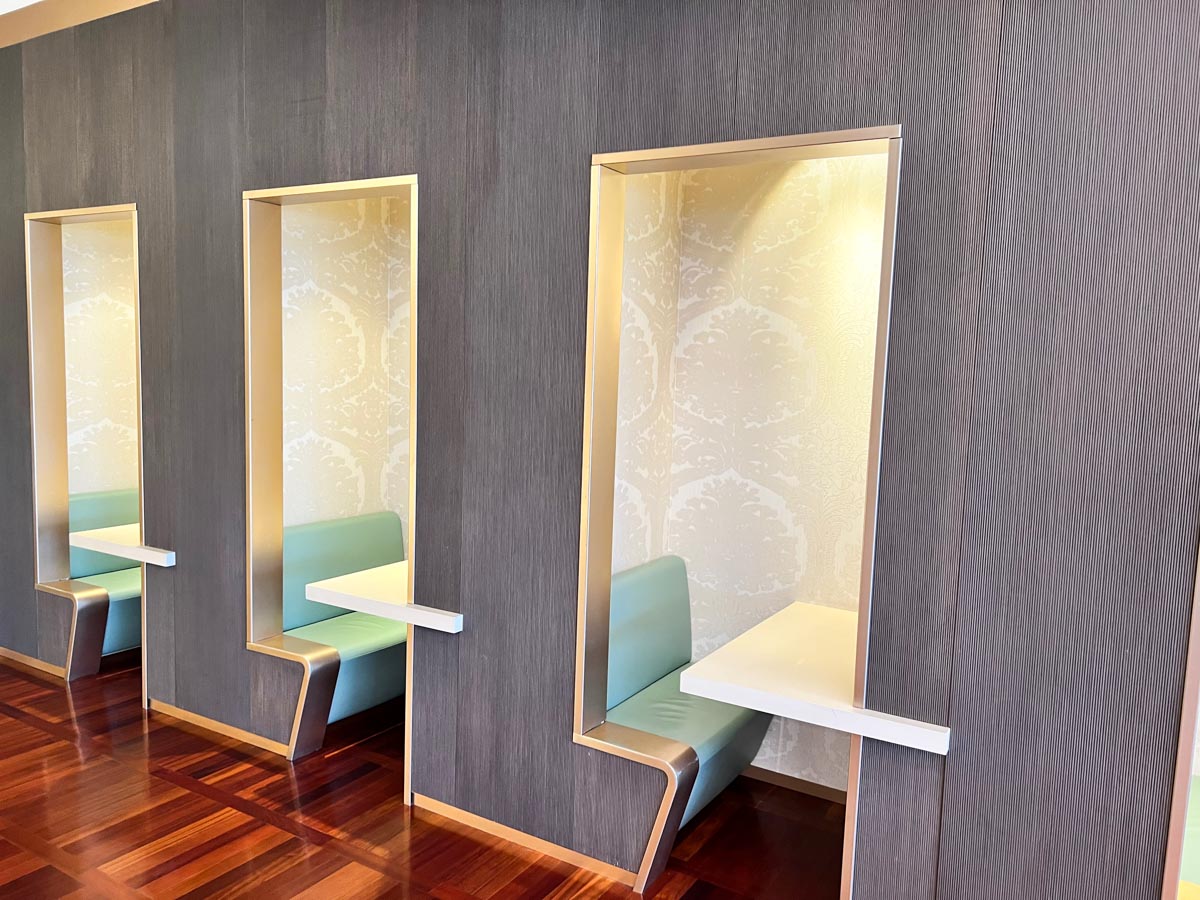 Coming off the main area you have a number of smaller sections, including cosier (and darker) lounge areas in circular rooms. These were less popular, probably because they are darker and further away from the windows.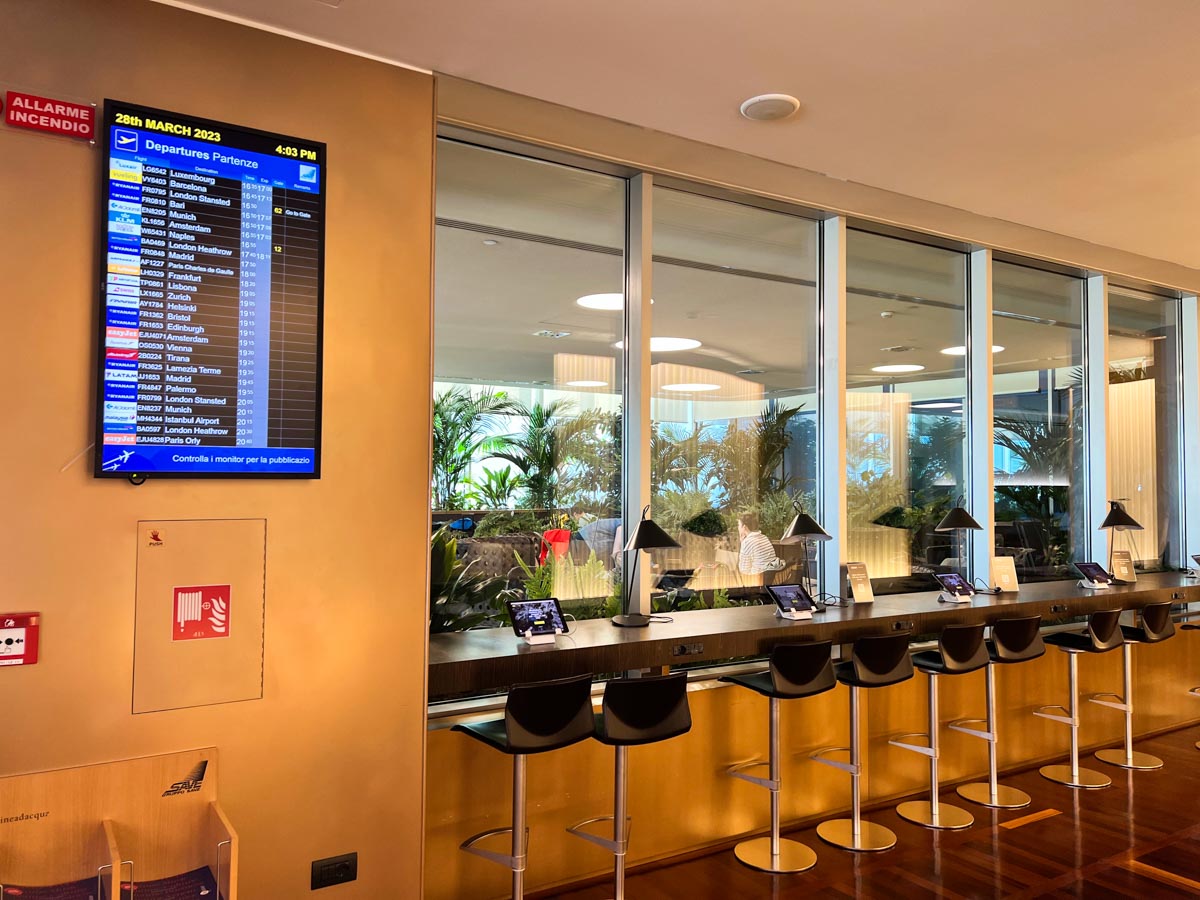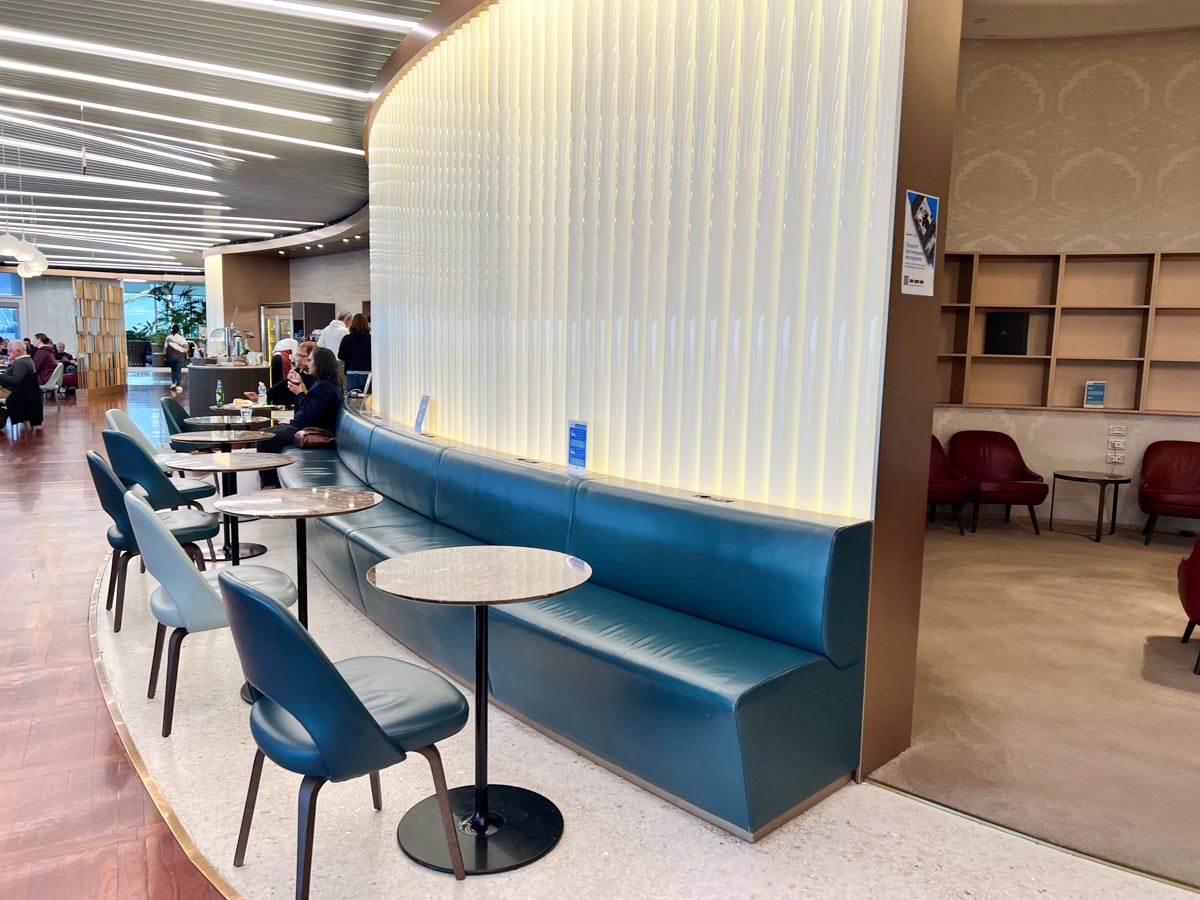 Meanwhile, on the far left, the lounge has been extended into a neighbouring room and appears to offer an overflow area during busier times. There are also a range of booths designed for business travellers, with plenty of electrical outlets throughout the space.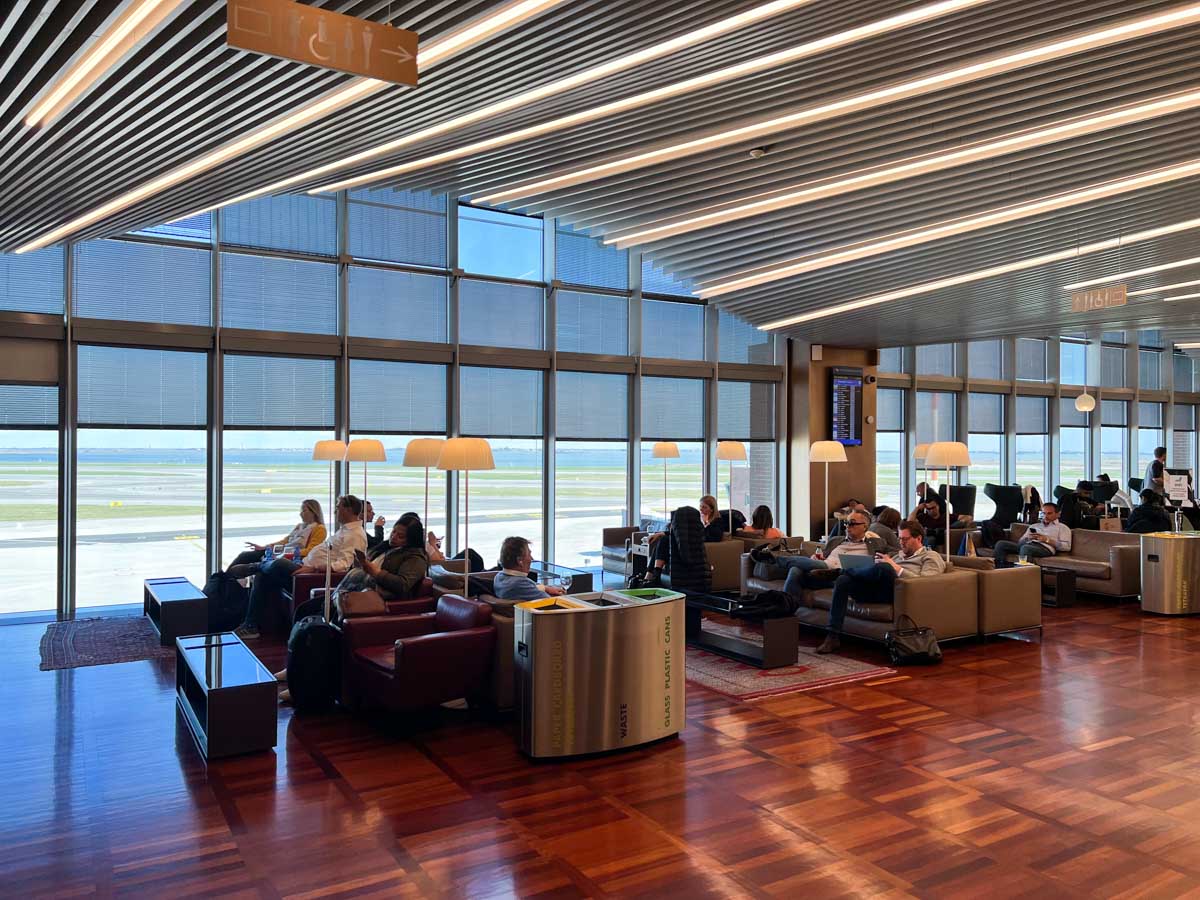 Food & drink
The selection of food and beverages are pretty basic in the Marco Polo Club. There is a small selection of snacks including sandwiches, focaccia and böreks, as well as small portions of lasagne.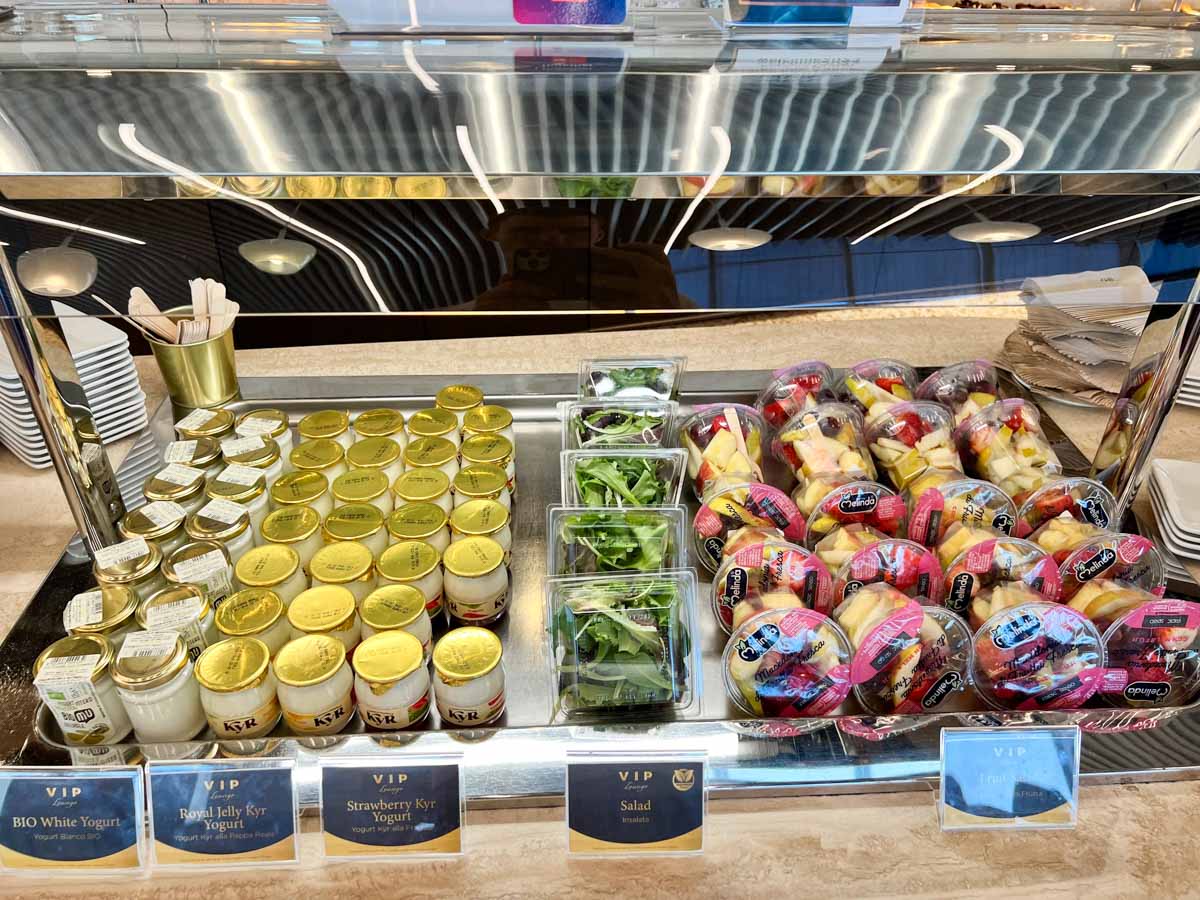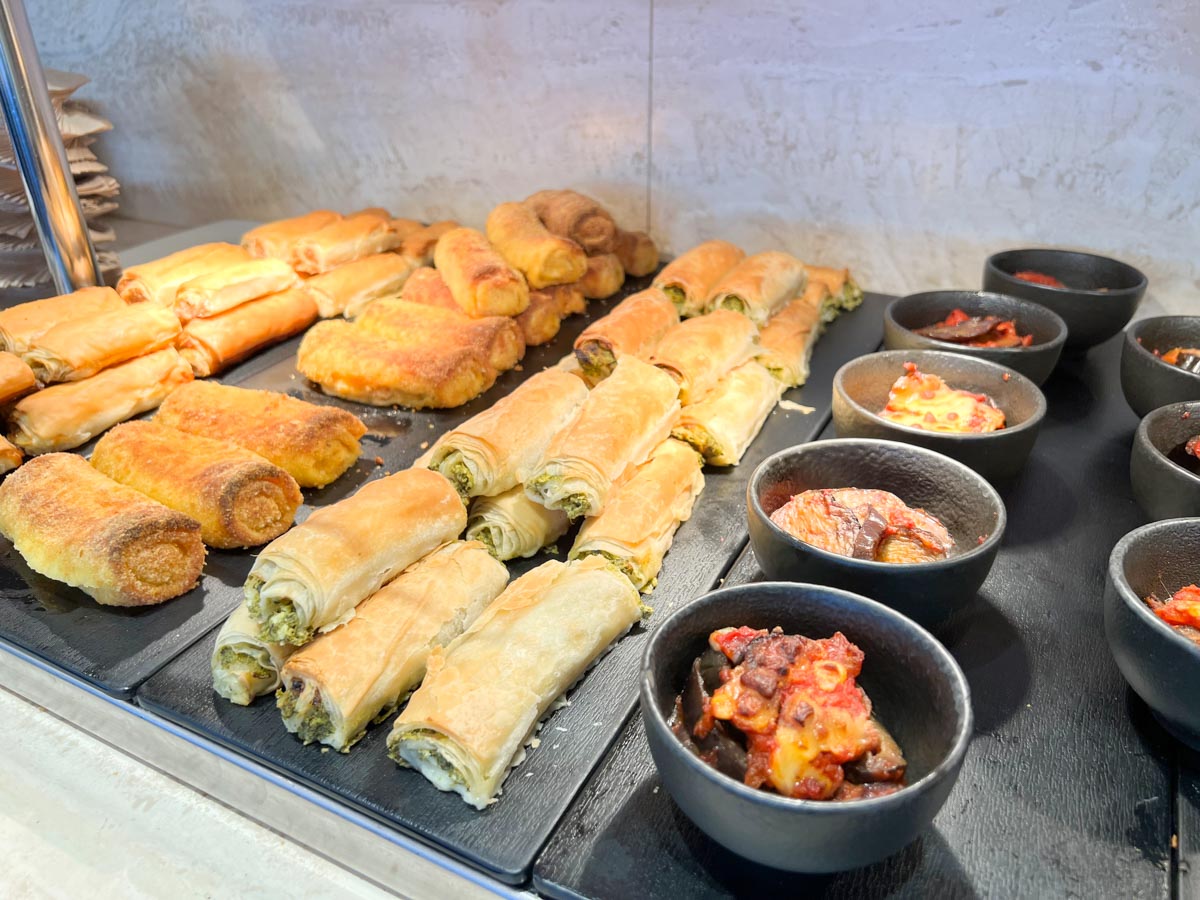 A selection of mini desserts are also available. It is all very carb heavy.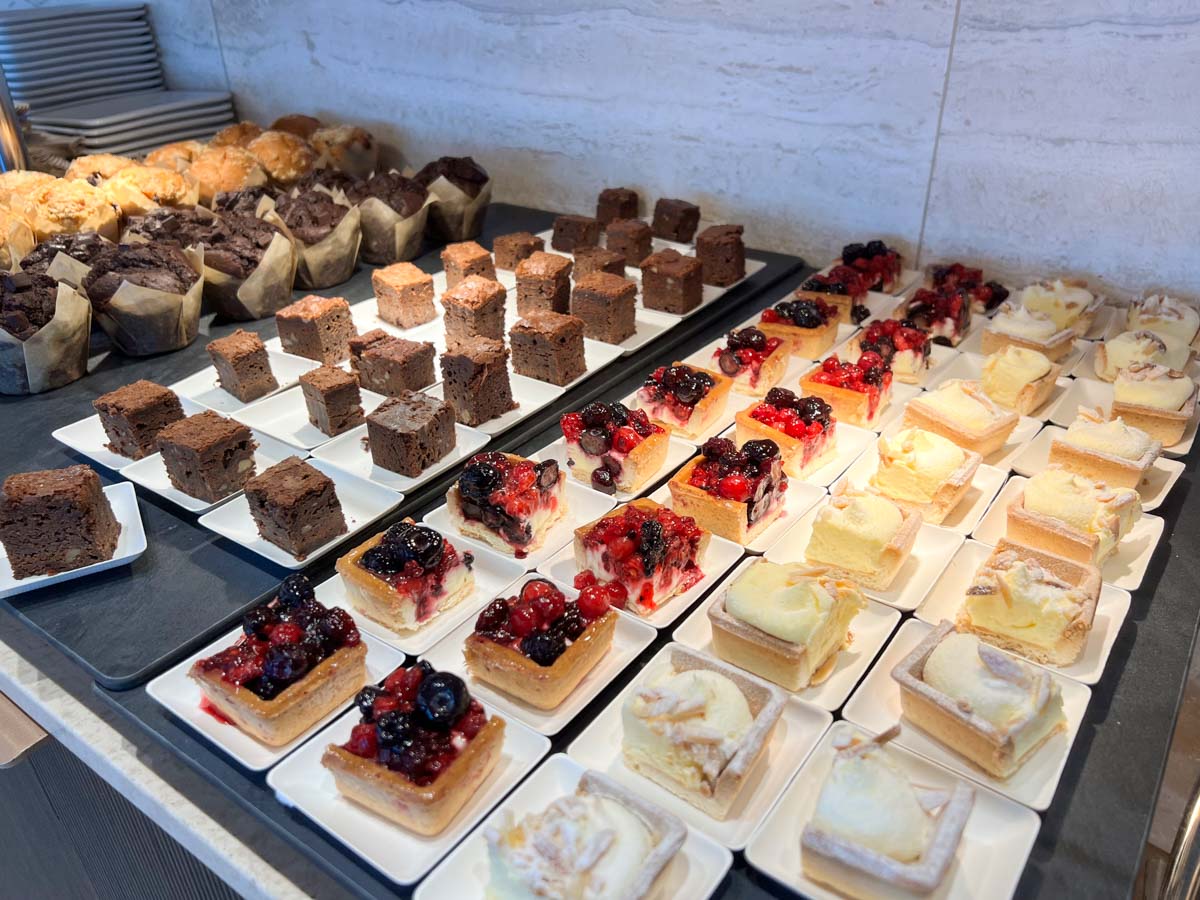 When it comes to drinks, you'll need to ask for these at the staffed bar. A small selection of Italian wines and prosecco are available free of charge, as are hot and soft drinks.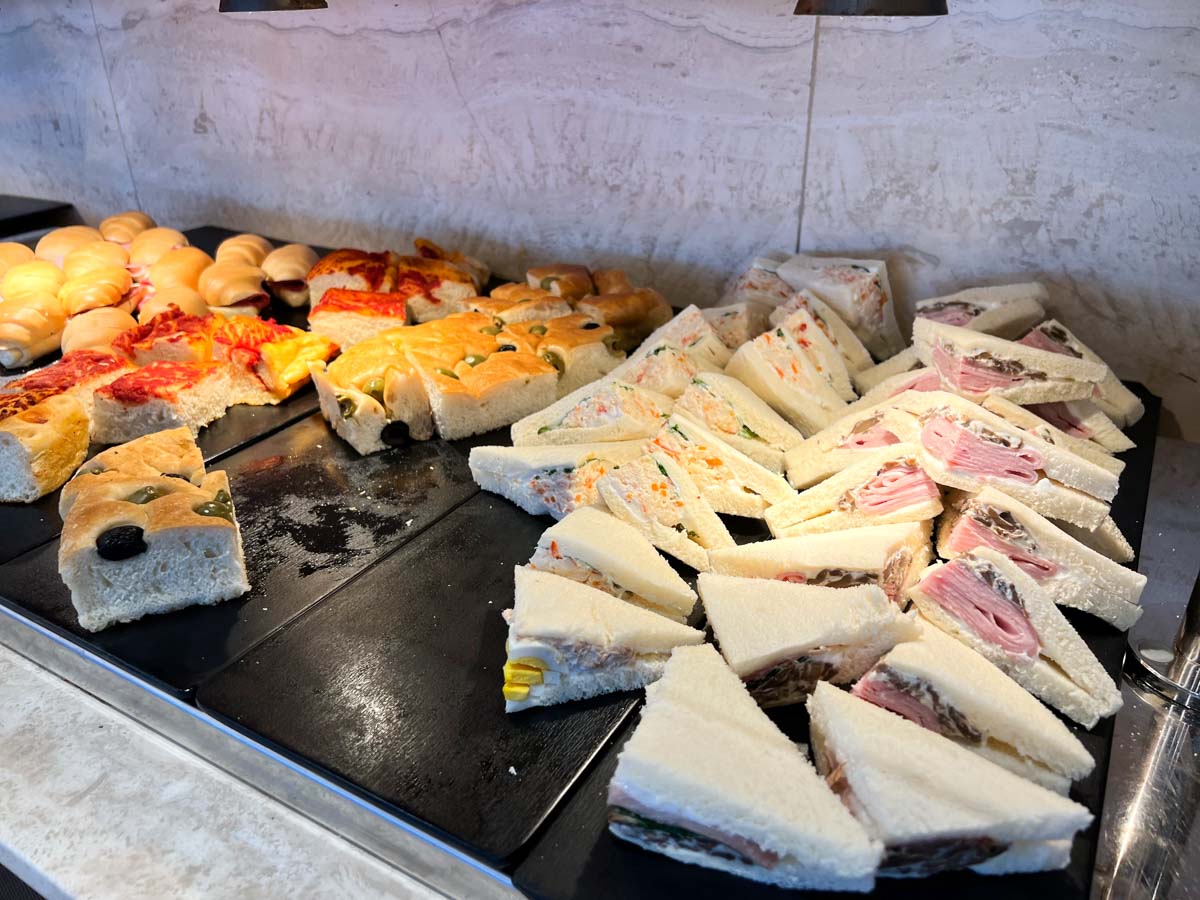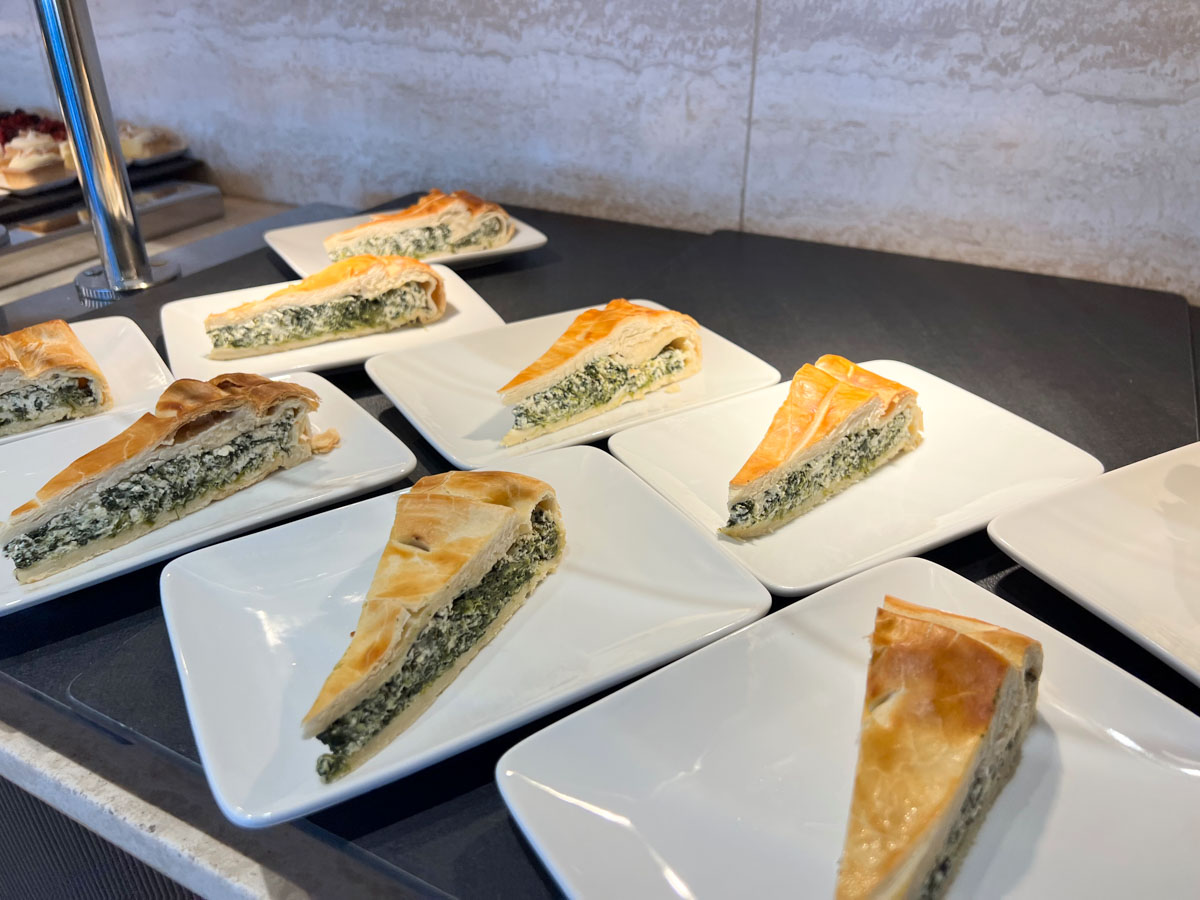 Other amenities
Unique features of the Marco Polo Club include the large wintergarden filled with lush planting as well as a (non-smoking) outdoor terrace, with views across the lagoon all the way to St Mark's Campanile in Venice itself!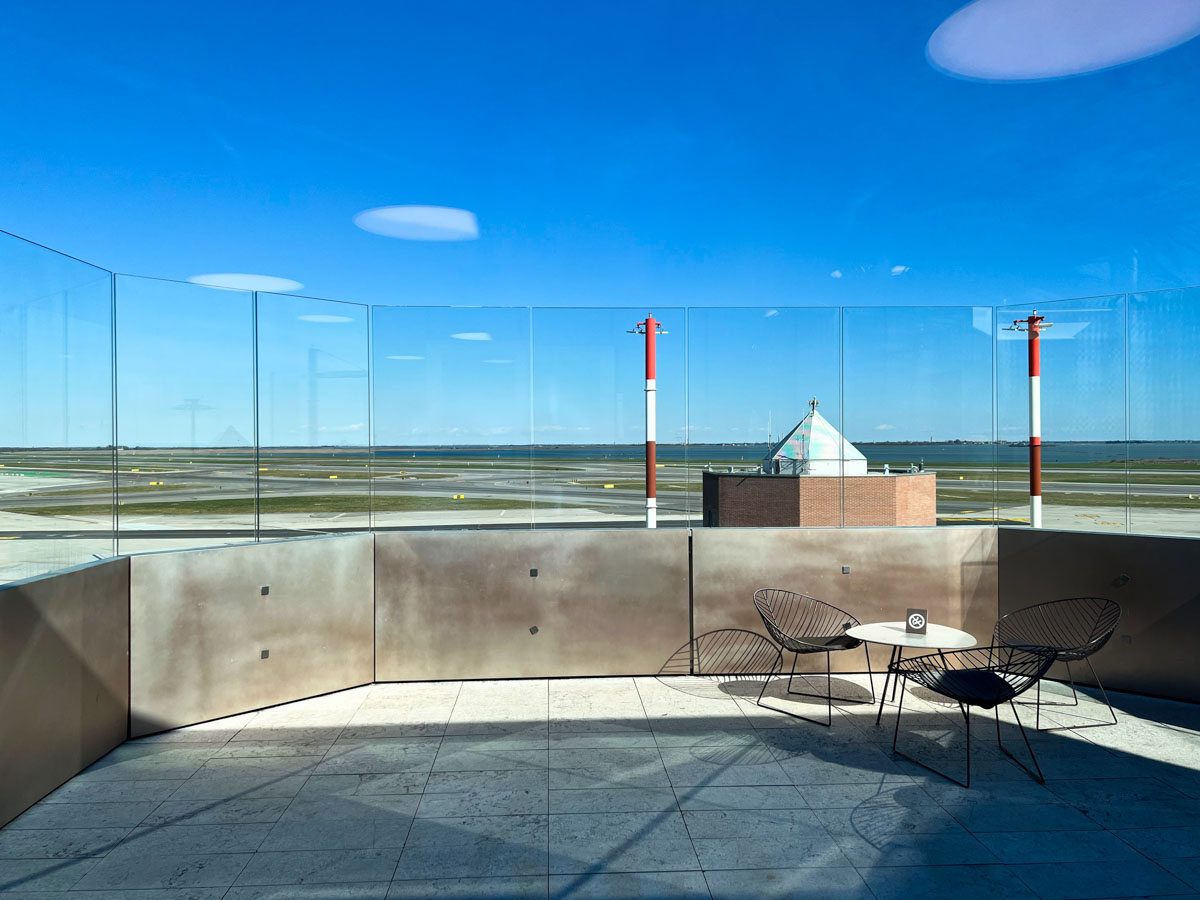 You'll also find a media lounge with eight individual TVs equipped with headphones, in case you want to catch up with live TV.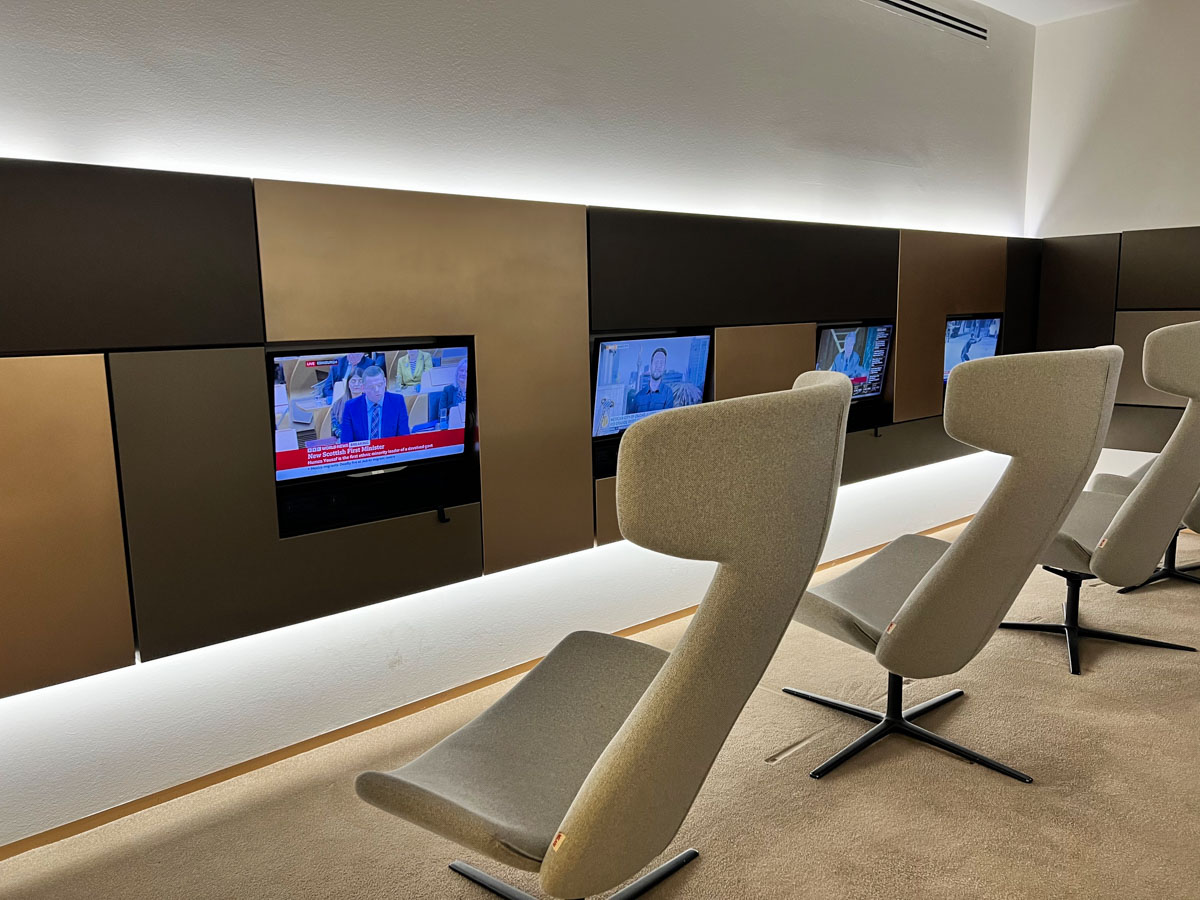 Check out Rhys' other lounge reviews for The Clubrooms Gatwick North, Sala VIP Joan Miro and Vienna Lounge.

* Lounge review commissioned by Priority Pass, written and photographed by Rhys Jones, Head for Points. All details correct at time of visit on 23rd March 2023.