Looking for the perfect family holiday? We've put together a list of our top tips for travelling with kids, here's to less stress and more fun!

Even though it gets easier the more you do it, you're sure to run into a few challenges any time you travel with kids, regardless of their age. Being prepared and knowing what you're getting into can make all the difference to your journey. There are lots of little things to consider.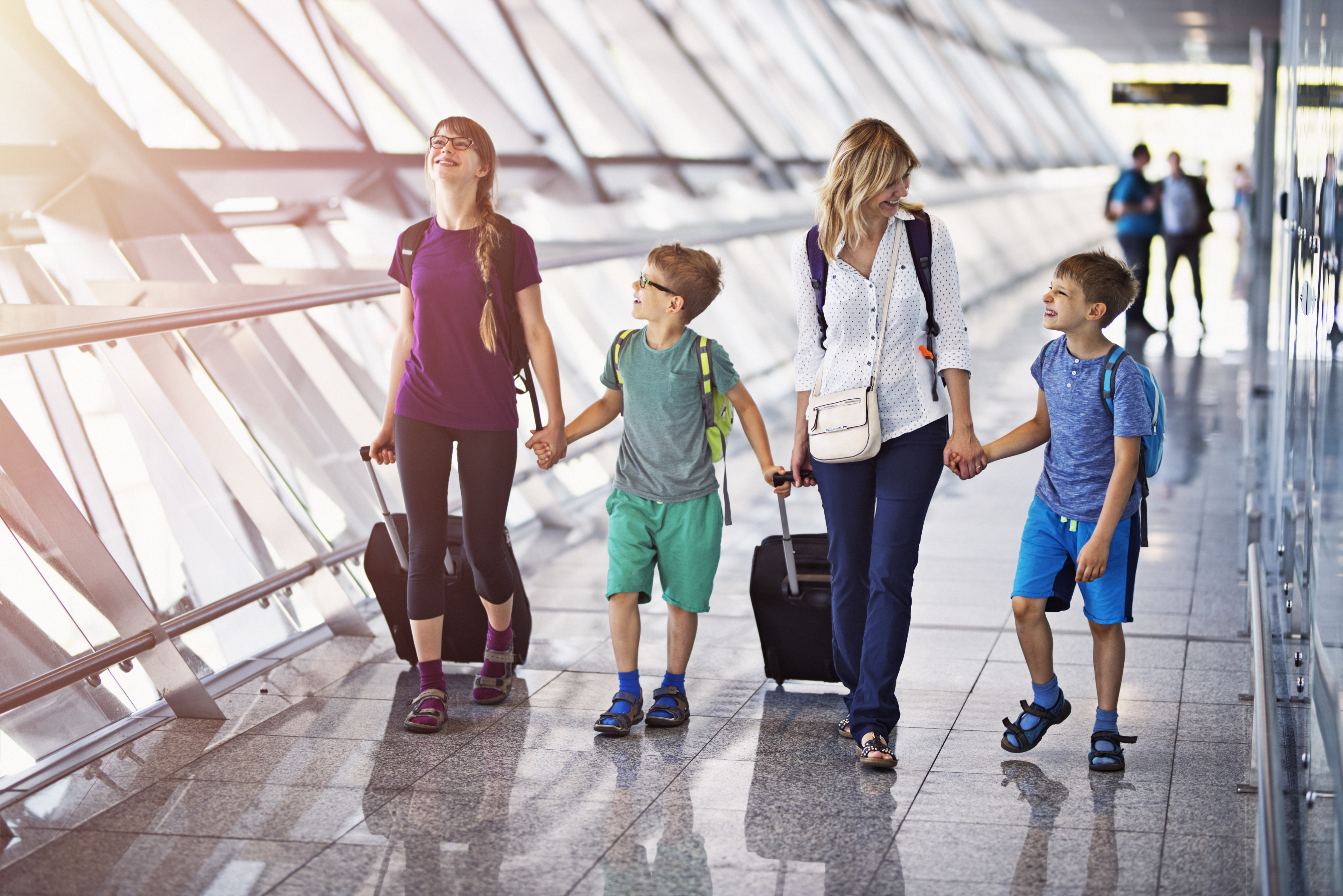 Create a packing list

Love them or loathe them, lists are the key to setting off for a stress-free holiday with kids. Once you've created one, you have a master list of those holiday essentials that can be adapted to suit different types of trips holidays and destinations.

Pre-book your travel to and from the airport

Did you know that you can now book your airport transfer and car rental for your travel adventure with your Priority Pass App? That's right – it's simple, all you need to do is login and head to 'travel services' on your home screen to bag a deal.

Take it Slow and Leave Plenty of Time

First things first, make sure you have the Priority Pass app downloaded and check out the lounges available for your flights in advance. Many airport lounges cater more towards adults rather than kids, so knowing which lounges feature family rooms and kid-friendly spaces - can be a game-changer.

When traveling with your family, everything will take longer than you expect, including:

• Checking in at the airport
• Getting through security
• Buying snacks and drinks
• Boarding the plane

Leave plenty of time, you definitely don't want to miss your flight because it took an extra 10 minutes to get your stroller and bottles through security. Then you are stuck at the airport waiting to be rescheduled with unhappy children. Trust us, that's not fun!

Snacks, Snacks, Snacks!

Hungry adults are one thing. Hungry kids, now that's a recipe for disaster. We recommend you always have plenty of healthy nibbles on-hand. The good news is that your Priority Pass membership gives you access to over 1300 airport lounges and travel experiences around the world, and the vast majority of our locations offer plenty of seating as well as complimentary snacks and drinks.

Travel Entertainment on the Go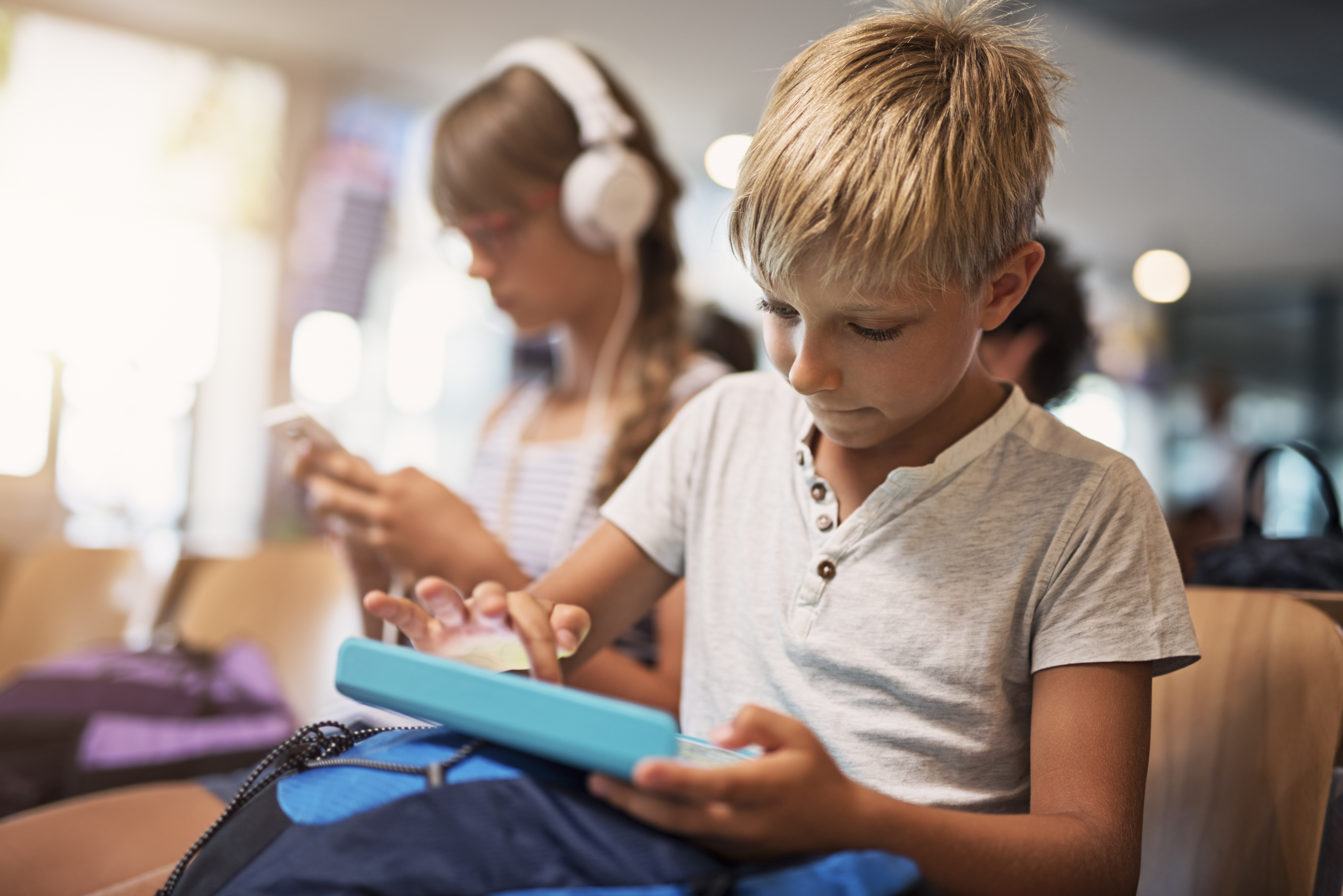 Charge up those iPads (you can use the charging facilities at the airport lounges) and keep your vacation afloat. Tablets are a must-have for kids to avoid journey boredom – connect them to the lounge Wi-Fi and add more educational games, or an e-book version of the Rough Guide to your destination so they can get involved with ideas for activities.

Safe Travel and Security

As we continue to see more and more countries ease their Covid-19 restrictions, it's important to make sure you, and any children that require it, have the required additional documents needed when travelling internationally. If you do need a Covid test- for your next trip, check out Collinson Covid Testing, and use the discount codes (which you can find at prioritypass.com, and if needed, you may even be able to take an antigen testing pack with you for the trip back.

Travel insurance is something we recommend every time, even more so when travelling with kids. If you already have a policy, check your insurance. Make sure you know what is and is not covered. Read through your policy (including the small print) for everything from outdoor activities and lost luggage to cancellations and the pandemic.

Now that we have the basics covered…

Here's a couple of our favourite family-friendly destinations in North America

Riviera Maya, Mexico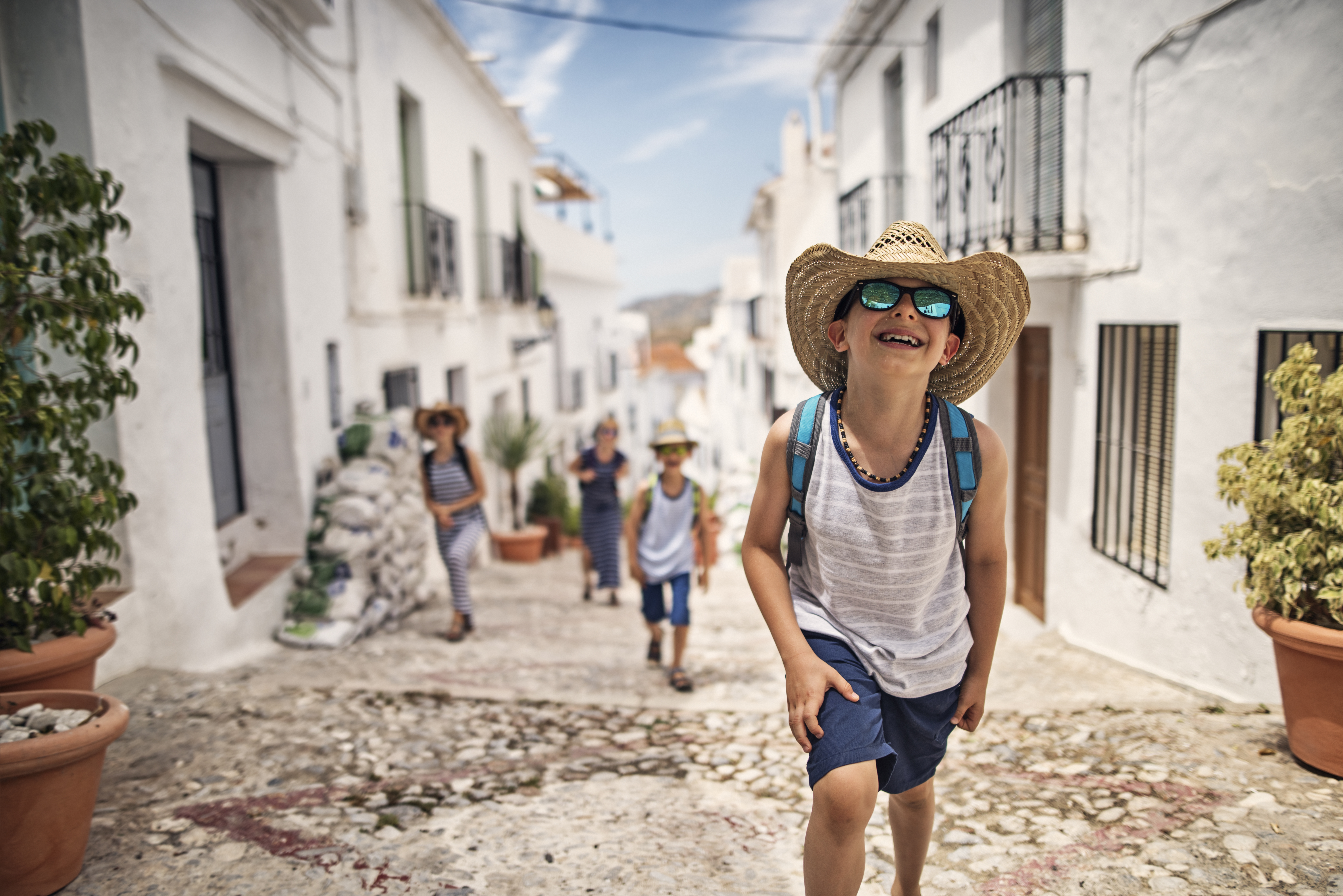 Best for: Families who want an easy, varied holiday
Ideal for kids of all ages

A playground for both the young and old, Mexico is drenched in rich culture and history, family attractions, and relaxing spots to laze away the day. For the ultimate kid-friendly getaway, we recommend a stay in one of the country's most popular coastlines – the Riviera Maya. Keep the kids entertained at Jungala, the ultimate aqua experience, where the whole family can enjoy the great outdoors and make a splash. Explore the fun museums, impressive Mayan ruins, and enjoy some downtime at a number of gorgeous white sand beaches. Of course the fun and relaxation doesn't have to end there. Weather you're flying back from Terminal 1 or 2, you and the kiddies can recharge and enjoy unlimited food, snack and drink options at the airport lounges, before it's time to fly back home.

Charlotte, North Carolina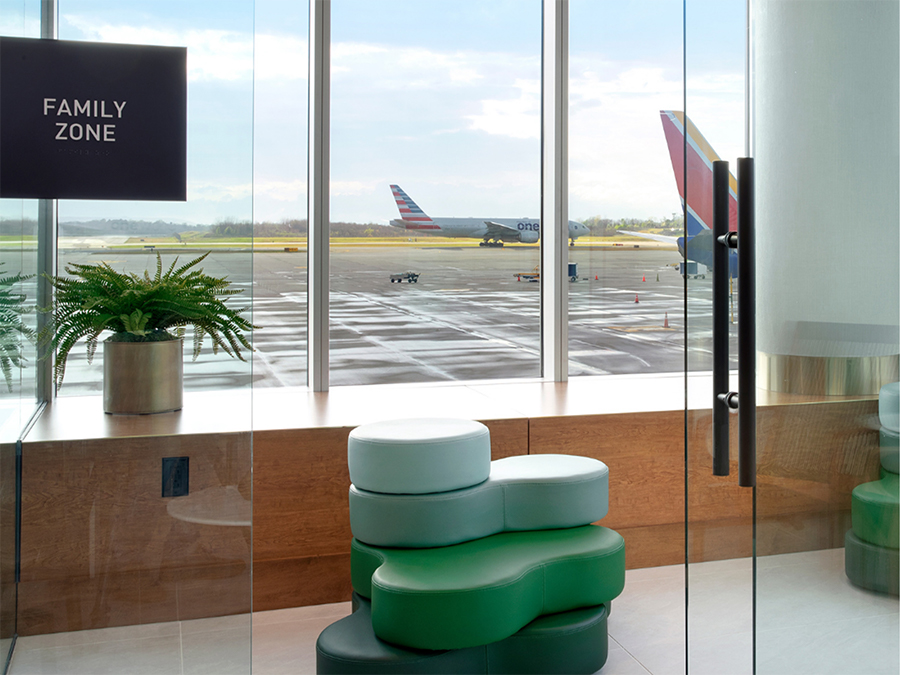 Best for: Adventure-seeking families and little explorers
Ideal for kids of all ages

Charlotte, known as the "Queen City" is a true Southern jewel that lures family vacationers for its wide variety of unique attractions. Providing top-notch family fun, Carowinds is one to add to your list, it's more than just an amusement park, it features tons of free kid-friendly things to do, with great restaurant options too. You can then move on and see tigers and other endangered animals up close at Tiger World, then head down to the Big Air Trampoline Park Charlotte for some action-packed fun for the whole family. Their kids zone also makes this one of the best things to do in Charlotte with toddlers – even parents can join in! You'd be pleased to hear that you and the family can continue with the fun and games at the brand new gaming lounge, The Gameway – you'll be able to enjoy a variety of games from Fortnite to FIFA, whilst those looking for a more relaxing setting can head to the Club CLT Lounge for some pre-flight recharge time. Toward the back of the lounge, you'll also find a secluded "family zone", perfect if you're travelling with slightly younger kids.

Orlando, Florida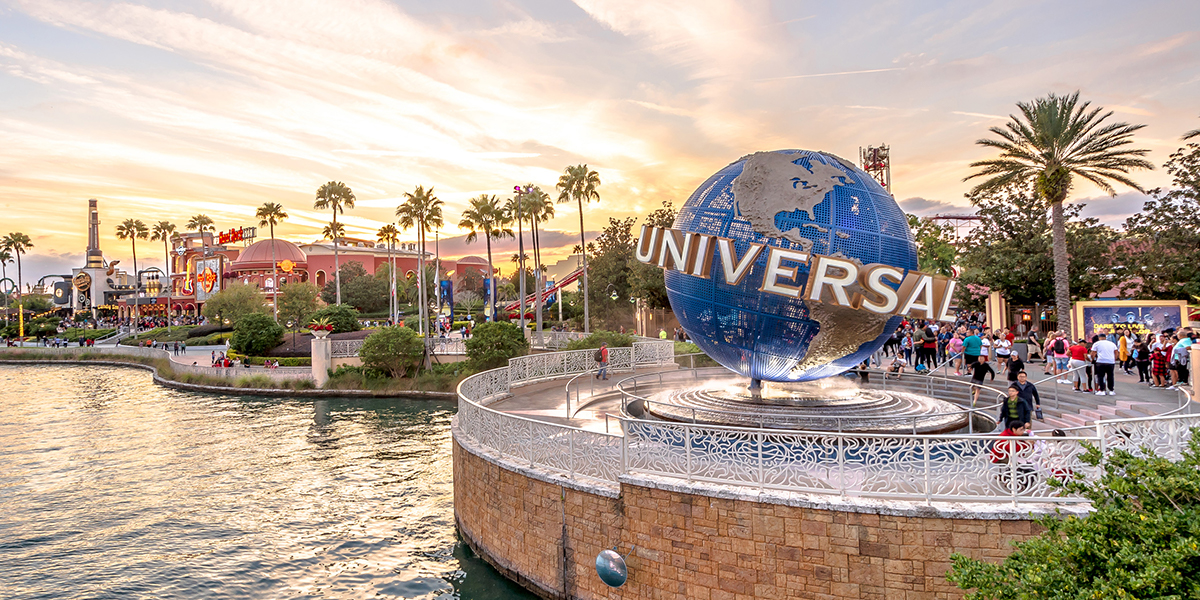 Best for: Thrill-seeking families and water-babies
Ideal for kids of all ages

Orlando in Florida is one of the most popular family travel destinations in the world, and for a good reason. Visitors both young and young at heart (yes, we mean the adults) can immerse themselves in open-air adventures at the world's top theme parks, there is something for the whole family to enjoy! Whether it's the magic of Walt Disney World, endless excitement at Universal Orlando Resort, an aquatic wonderland adventure at SeaWorld, or building family fun at LEGOLAND Resort, you and kids will have a blast and an unforgettable adventure, that we can guarantee.

For the family members seeking a different kind of thrill and adventure, the Central Florida Everglades is the perfect place to spot some gators and escape the Orlando crowds. Finally to end your trip on a high note, you can have a shopper's paradise like no other, from luxury brands to discount outlets, Orlando has it all - a destination that will not disappoint.

After all the excitement and adrenaline, you can make your airport layover more enjoyable and take advantage of that much needed unwind time by popping into one of the lounges with your Digital Priority Pass Membership Card.

For the latest news keep an eye on our Instagram and Facebook, and if you haven't already, download the latest version of the Priority Pass App to stay updated.