Why travel to Asia?

We've listed our favourite countries in Southeast Asia to visit below. It's hard to narrow it down to a shortlist, as it could take you months to truly explore just one country, but this should help you get started.

The world's biggest continent has long captivated travellers with its natural beauty, distinct cultural traditions, ancient architecture, and delicious food. From fast-paced, exciting Bangkok and Kyoto to sensational beaches of Bali or Hanoi, adventure is everywhere you turn when visiting Asia. Each region is different; with a cuisine, culture, and history all just as fascinating as the next. We think every travel enthusiast should visit Asia at least once in their lifetime, for a unique and unforgettable travel experience.

Make sure you check the local government's guidelines, especially if you are travelling internationally. If you need a Covid-19 test to travel or return, check out Collinson Covid Testing. Also make sure you download the Priority Pass app and turn on push notifications, to receive all the information you need before you make your way to the airport.

South Asia, Maldives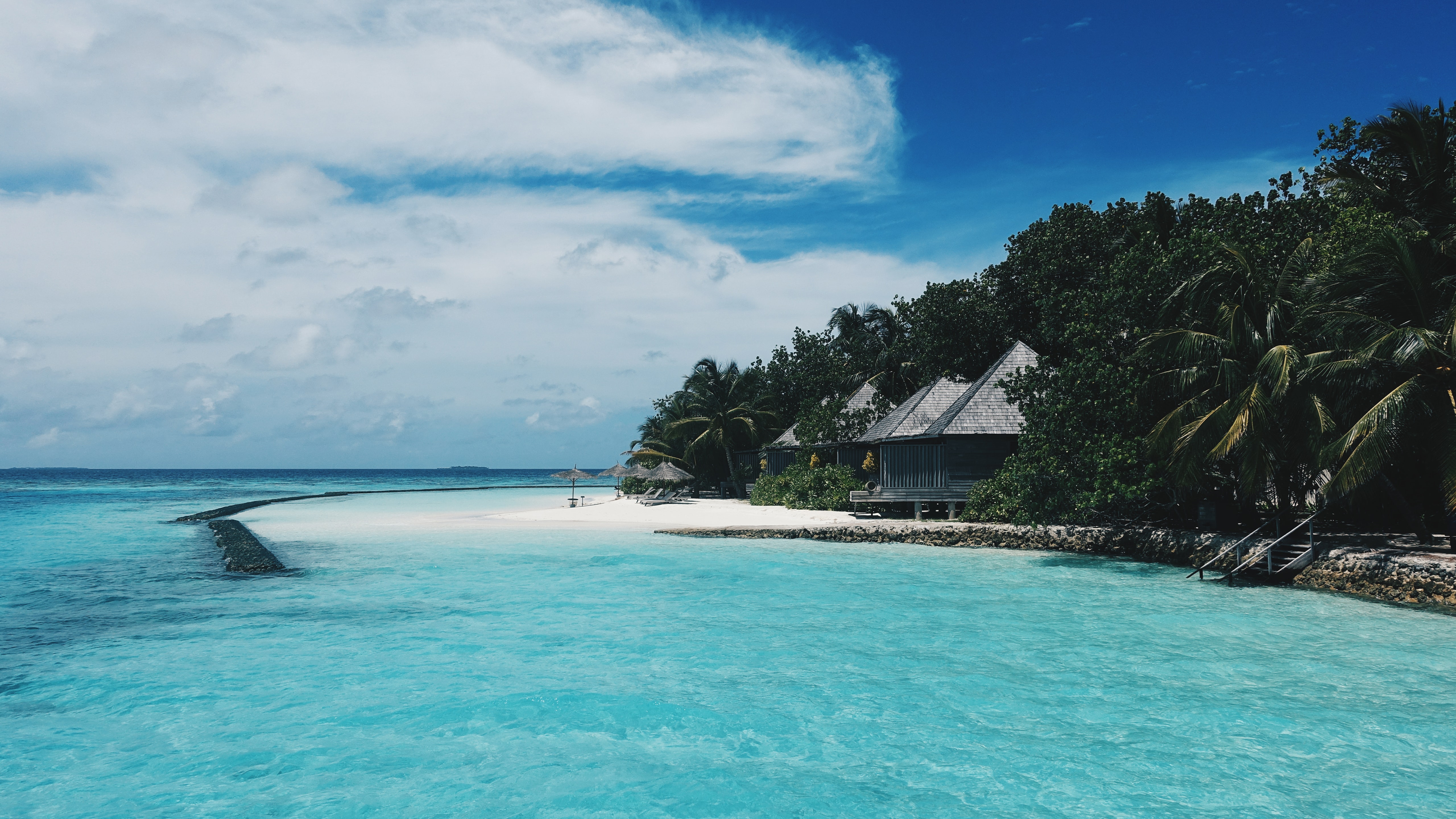 One of our absolute dream destinations, the Maldives are an exotic and beautiful collection of islands located right in the Indian Ocean, offering some remarkable views. The nation is made up of over one thousand islands, creating isolated and private destinations for travellers. For many couples, the Maldives are the ultimate honeymoon destination, or just a magical place to go to get away from the hustle and bustle of everyday life. The best time to visit is between November and April, at this time of year you can expect sunny days and plenty of blue skies.

Besides their good looks, the beaches at the Maldives are truly special, as they are made from coral. Unlike most beaches which are made of quartz, a coral beach is made from dried and sun-bleached algae. Coralline beaches are rare and constitute only about 5% of the world's beaches, making this one of the prime reasons why holidaymakers choose the Maldives, quality of the beaches and selfies from paradise that generally induce a lot of holiday envy.

Interesting history isn't the only thing this paradise on earth has to offer. Suitable for all kinds of travellers, here's some inspiration for adventure or just a chilled, local experience! One of the biggest Maldives attractions is its marine life, and one of the nicest things to do in the Maldives is snorkelling. Within moments of getting in the water, you will spot and discover an incredible variety of brightly coloured fish and corals. We recommend you book a half-day snorkelling tour and prepare to get amazed. However if you want to push limits and go the extra mile, you can go for the Sandbank Snorkelling and Sunset Cruise, a small group tour that combines swimming, snorkelling and sunbathing with a sunset dolphin cruise from Hulhumale. Not everybody wants a holiday that's lazing around poolside or on a beach, thrill-seekers are going to want to add this next one to their bucket list. One of the most fun things you can do in the Maldives is water flying, in the resort of Adaaaran Hudhuranfushi. We recommend you give it a try, even if chances are you won't be able to stand for a long time!

The luxury doesn't have to end there, with the Priority Pass membership you can extend your hours of bliss and enjoy a relaxing stay at the Moonimaa Lounge in the Maldives. You can wait for your flight in comfort and enjoy the perks of the free WI-FI and complimentary food and drinks, to keep you happy and hydrated in the heat.

Southeast Asia, Thailand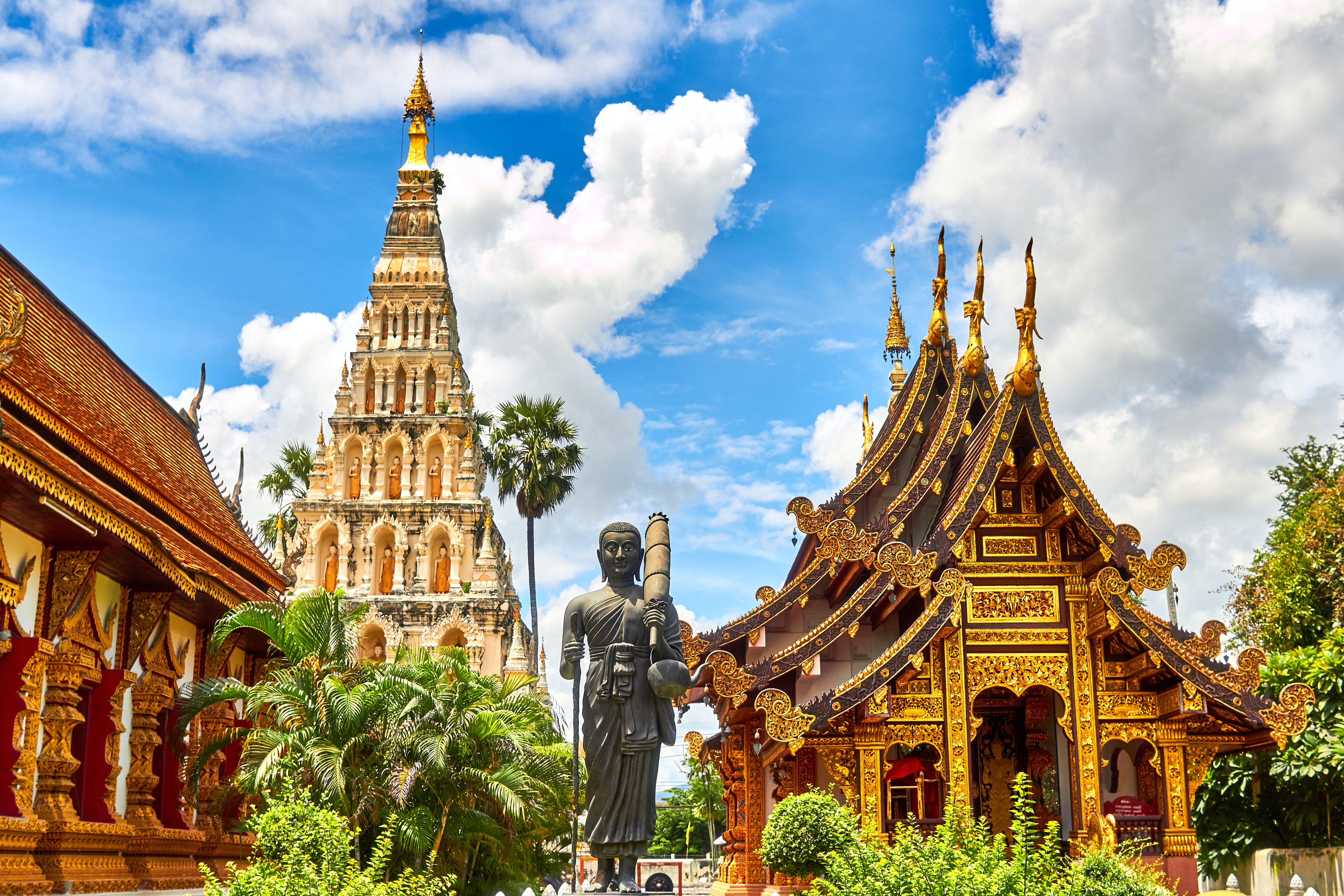 The best time to visit Thailand is November to February, although this kingdom has high temperatures and beautiful sunshine pretty much all year round. Even during the wet season, the showers don't last long, you'll be back out on the beach before you know it.

Thailand is home to some of the world's most beautiful beaches, stunning temples, friendliest people, and tastiest dishes. Located in Southeast Asia, Thailand is officially known as the land of smiles, as Thai locals are extremely respectful to guests, in fact their hospitality is to be considered world class. While these reasons are more than enough to convince you to see Thailand for yourself, there's nothing like some fun facts to show what makes a country and its people truly unique.

The elephant is Thailand's national symbol and is considered a highly respected animal. There are plenty of ways to encounter or work with the animals all over the country. The Elephant Nature Park rehabilitates rescue elephants, your visit will act as a good deed to their work. To combine your elephant experience with luxury accommodation, try the award winning Elephant Hills, a comfortable tented camp, with plenty of opportunities to interact with the animals. Discover some of the best ethical elephant sanctuaries in Thailand.

Every April, Thai locals and visitors alike gather for Songkran, Thailand's most famous water festival, to mark the beginning of the traditional Thai New Year. If you are visiting Thailand during this time of year, prepare to get splashed! Crowds of people roam around throwing buckets of water, using water pistols, and just generally soaking anyone in the vicinity. Appreciation of family is another important aspect of the Buddhist festival, with many Thai people making their way to their hometowns to spend time with older relatives. Buddhists also visit temples throughout Songkran where water is poured on Buddha images and on the hands of Buddhist monks as a mark of respect. If you feel inspired to visit Thailand in April, after reading this then have a look at the guide to Songkran that will explain the customs of the festival in more detail.

Bangkok is the capital of Thailand and the Grand Palace is undoubtedly the most famous landmark in the city, built in 1972, it was the home of the Thai King for 150 years. Bangkok is a destination bursting with colour and culture, also one that won't break the bank, as there are many bargains to be found in markets and shops! The floating markets are an incredible experience., you need to make sure you visit at least one whilst you're in the city. The rivers in Bangkok are great for many more reasons than just the floating markets, they play an important role in transport around the city. You can hire a boat taxi or river ferry to take you around the city or transport you to one of the magical island Koh Samui where you can explore the island's beautiful beaches, see some awesome scenery at Namuang Waterfall and enjoy the highlights of Koh Samui on a Jeep Safari Tour. Visit the tallest building in the country and enjoy a spectacular view of the entire city from the Sky Bar and Hotel, standing 88 stories high. Not to be missed! It's particularly impressive when the sun is going down.

If all the above isn't enough to get you excited, you can enhance your airport experience at the Coral Beach Lounge, Phuket, where you will discover an oasis of comfort and relaxation and an array of snacks and beverages to energise you before you take to the skies.

Southeast Asia, Singapore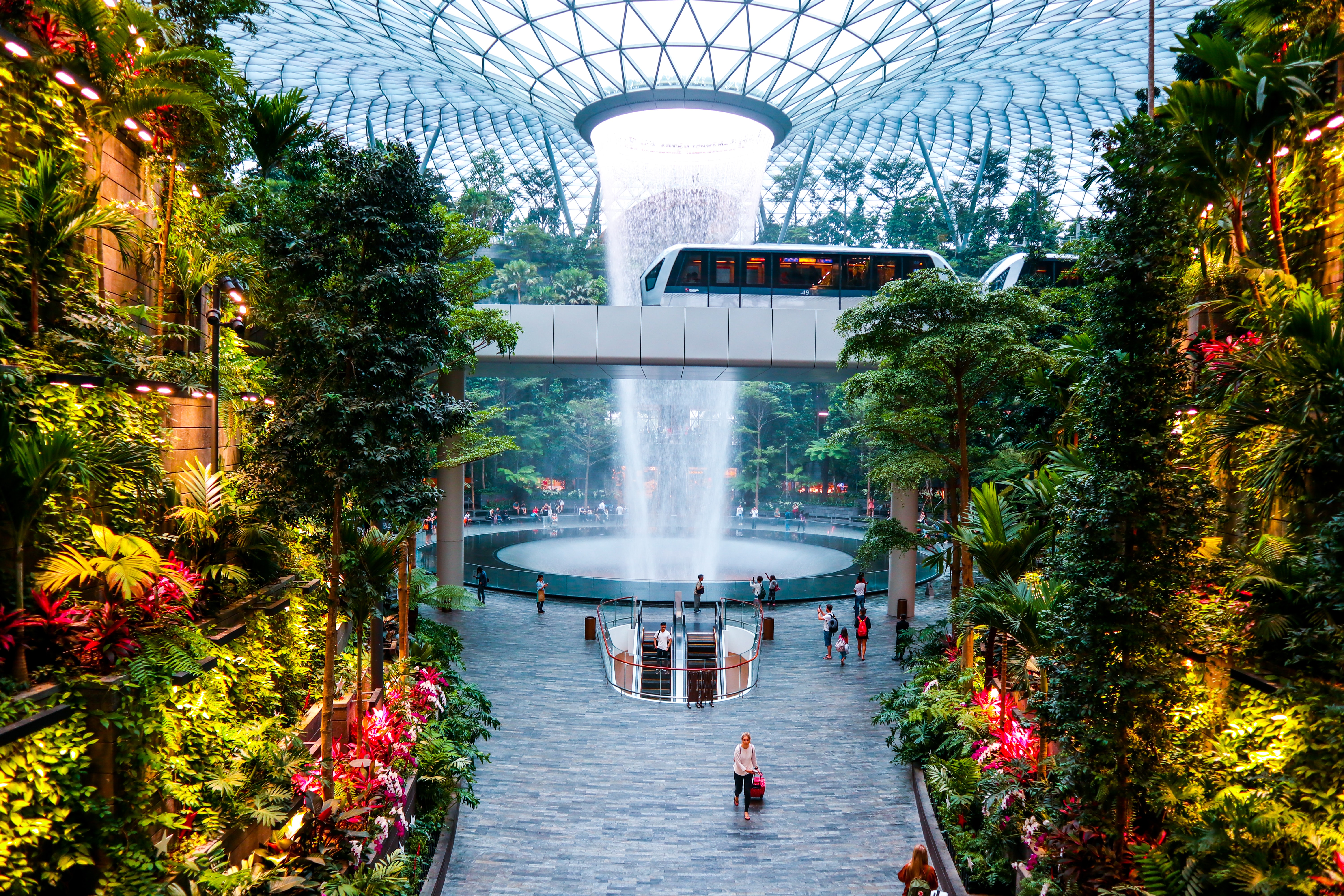 To enter Singapore is to enter a world of architectural wonders and culinary delights. It's famous for its striking sci-fi like architecture and reputation of perfectly maintained green spaces. If this sounds right up your street, head over to MacRitchie Nature Trail with plenty of greenery to explore or visit the Flower Dome if you're a fan of botanical gardens.

It might seem odd telling travellers to hang out in an airport, but Jewel Changi is no ordinary airport It's a fixture at the top of best airport lists, voted by 'you, the readers' and featured by Readers' Choice Awards, the longest-running and most prestigious recognition of excellence in the travel industry. The transportation hub is also a nature-themed shopping, dining, and entertainment extravaganza designed by architect Mosche Safdie. The project's highlights include The Rain Vortex, a seven-story-tall indoor waterfall, including an indoor forest with suspended walkways and nearly 300 stores. The airport is a game changer for travellers on layovers. It's so popular (and totally worth it) that airlines will let you check in 24 hours in advance just to maximise your time to explore the airport.

Located at Changi Airport, you can find the SATS Premier Lounge, voted the best Priority Pass lounge in Asia. Recharge your batteries before or after a long-haul flight with a hot food buffet, enjoy the super-comfy massage chairs and refresh by hitting the showers.

Another highly popular tourist attraction in Singapore is the Gardens by The Bay. It is a feat of engineering, one of the most well known and visited attractions, and one of the most instagrammable places in the country. It's a great place to visit when the sun is shining or when it rains. It's like visiting an outdoor museum where the paintings are flowers and sculptures are trees. Gardens by the Bay has won many awards for its architecture and environmentally sustainable design, one for the bucket list!

One for the animal lovers is the open-concept night zoo, featuring more than 900 nocturnal animals in their natural habitat. The world's first night zoo opened in 1994, set in a lush secondary rainforest is an absolute must-see.

Singapore has something for everyone, from glamorous shopping malls to rooftop cocktail bars and gourmet restaurants, we hope your taste buds are ready!

If you choose to visit any of these amazing destinations, check out our top tips on how to take the best travel photos.