We've outlined seven key stages within this cycle, and how you can plan ahead to make the most of your trip, no matter how far along the cycle you are.
Inspiration:
We're all guilty of trawling through social media feeds, and this is where the inspiration for your next vacation really starts to hot up. Your friends from high school might be on a once-in-a-lifetime trip, your neighbors might be living it up in the sunshine, or you might follow a celebrity who's off enjoying another part of the world.
Instagram is a real hub for travel inspiration, although some places encourage you not to tag your location so over tourism doesn't ruin their natural beauty.
Whether you mean to be inspired by these posts or not, you'll probably find they have at least a little bit of impact when it comes to planning your next trip – so why not immerse yourself?
Did you know, Priority Pass are on Instagram too? (As well as Facebook and Twitter.) Follow us to keep up to date with new lounges, products, Member information, as well as that little bit of holiday inspiration, because we are a travel company after all!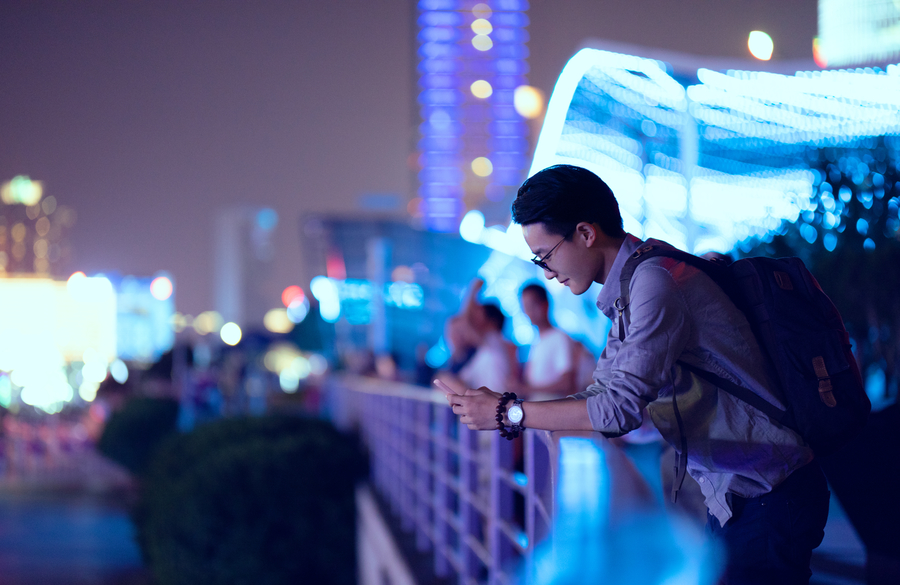 Booking:
Once you've made the decision on where you want to head out too, you need to start looking for the best deals. Whether that be online, or visiting a travel store that's local to you. Remember, flexibility is key, so if you're able to be flexible with your dates and flight times, you might find yourself picking up the cheapest deals available.
No problem if you're unable to be flexible, booking well in advance means that you can usually save yourself some dollars, or even have the option to pay your trip off in more manageable instalments. Apps like Hopper predict peaks and troughs in flight and hotel prices, which helps you understand the best time to book for your specific travel dates are, getting the best deals in the process.
When booking your flights, it's important to check if the price includes check-in bags, and if it does, you should check to see how many kg's is available within the allowance. You might need to give our packing tips blog a read!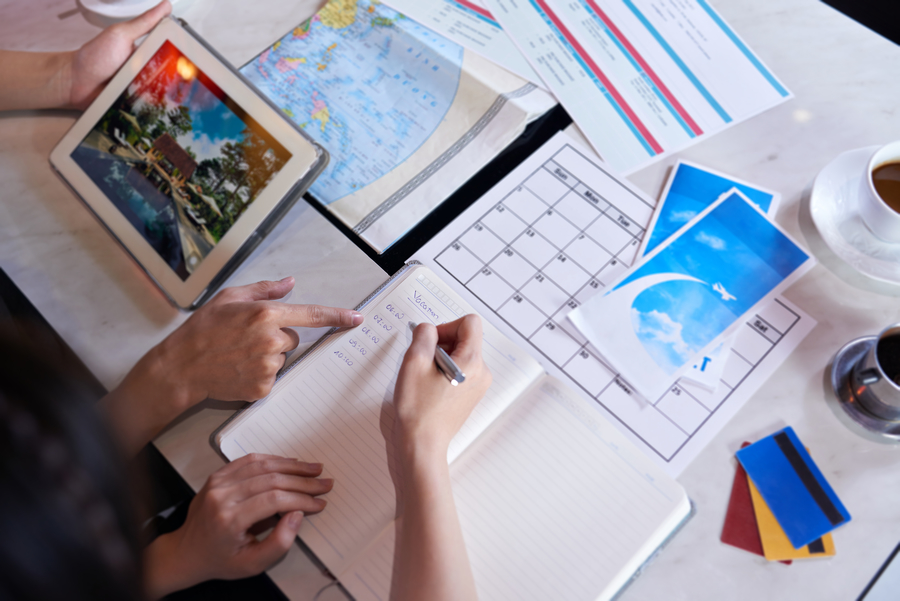 Packing:
When's an acceptable time to start packing your case? A month, a week or a day before? Unless you're the most organized person in the world, there's bound to be an aspect of stress involved. If you pack last minute, you're more than likely to forget something, but if you pack too early, you might pack some items which are unnecessary.
Do you fold, or roll your clothes? Folding is the classic packing technique, but rolling is said to make more room in your case, and if you put a sheet of tissue paper on your item before rolling, it's less likely to crease in your case.
Packing cubes could also be the way of the future – fitting snugly into your case, you can assign each cube with either specific days clothing, or types of clothing. In doing this, you'll know exactly where everything is, so if you're "living out of your suitcase," you don't need to rummage through your whole bag to find a specific item.
We've written a blog specified to packing tips, and how they can help you when it comes to your next trip. You can read it here, and see how the tips can help you going forward.

Pre-Travel:
So you're all booked up, great! Now you'll be planning on how to get to the airport, and how you can spend your time while you're there waiting for your flight. With a Priority Pass Membership, you'll have access to over 1200+ lounges and non-lounge experiences across the globe that you can take advantage of.
Download the Priority Pass app, and search for your departure and arrival airport to see what's available to you at each destination. Ensure you're logged into your account to make sure you can see everything available to you – we also offer biometric login via your fingerprint on accessible devices. If you need to register your online account, you can do so here.
We've also developed over 80 airport guides to give tips and tricks on airport terminals, how to get there and what to expect when you do arrive. And we love to see our Members making the most of our airport experiences, so make sure you snap a picture of the lounge or non-lounge experience you're using, and use #PriorityPass on Instagram or Twitter so we can feature your images on our mobile app and across our future Member updates!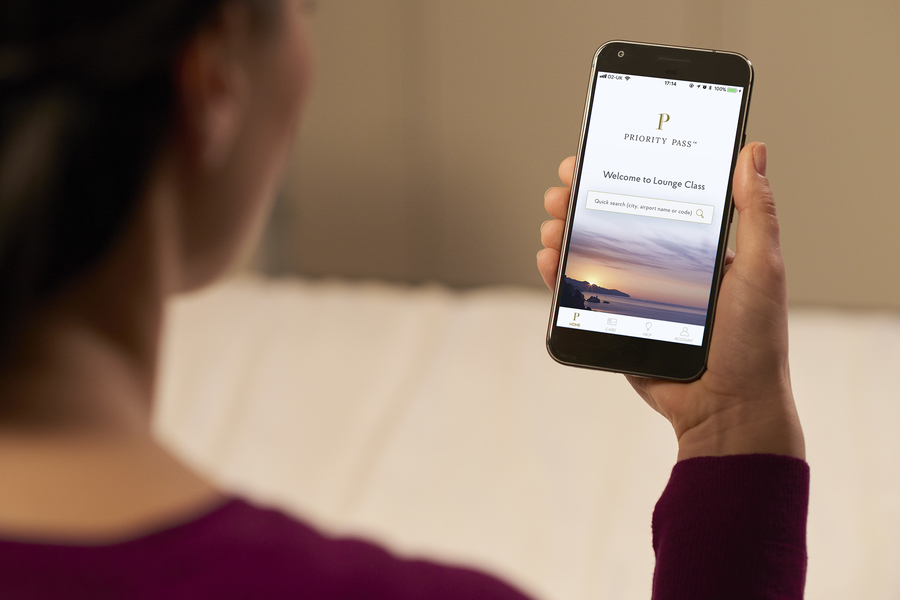 Travel:
Your travel day has arrived! It may seem like a million years ago that you booked your trip, but now it's finally time to go and enjoy the delights that lie ahead. Your taxi has arrived, your lift is ready, and you're on your final pat down before you leave. What do we mean by pat down? It's the pocket tap to make sure you've got everything. Phone? Check. Tickets? Check. Passport? Check. Wallet? Check. Priority Pass card?
You'll be pleased to know that most of our 1200+ lounges and non-lounge experiences accept the Digital Membership Card, and you can check if the one you're visiting accepts it by using the search function on our website, or mobile app.
When you arrive at the airport and it's time to relax before your flight, have your Priority Pass card ready to hand over to the concierge at reception, or to your server in the bar or restaurant you're visiting. This will ensure a quick registration process, plus, no one likes to be stuck behind that one person who needs to shuffle through their whole bag to find something, right?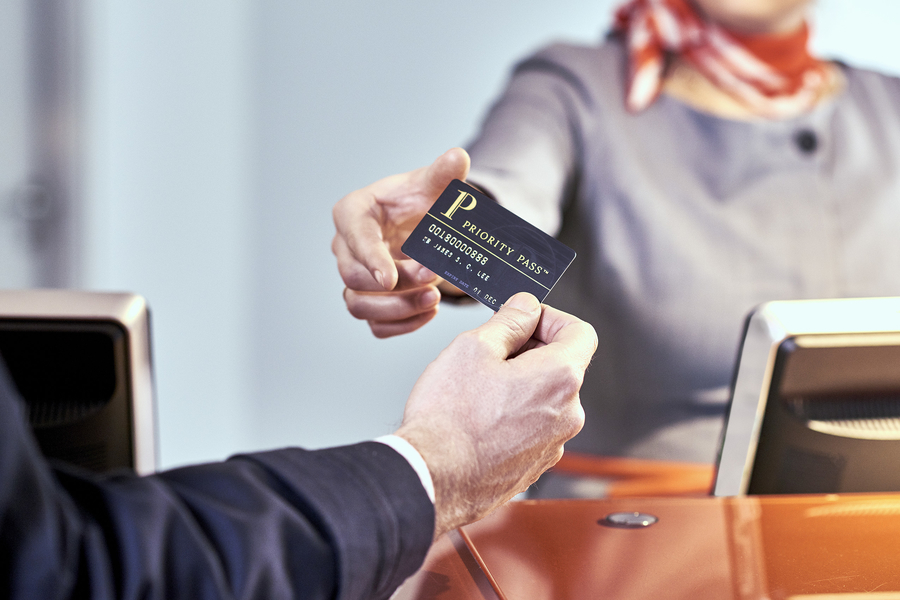 Destination:
No one knows the best things to do in your location than the locals! Staying in an Airbnb? Ask your host for specific things to do – they might even have a guest book where previous guests have left tips after their experience. Taxi drivers, hotel receptionists, even the staff from the local bar are all in regular contact with travelers and will know the best places, either from personal experience, or by talking with other vacationers like yourself.
Don't forget to enjoy your time away! You've probably had it booked for a number of months and have been counting down the days until now. Go and create memories, try new things, immerse yourself in local culture, and top tip - don't think about work if you can!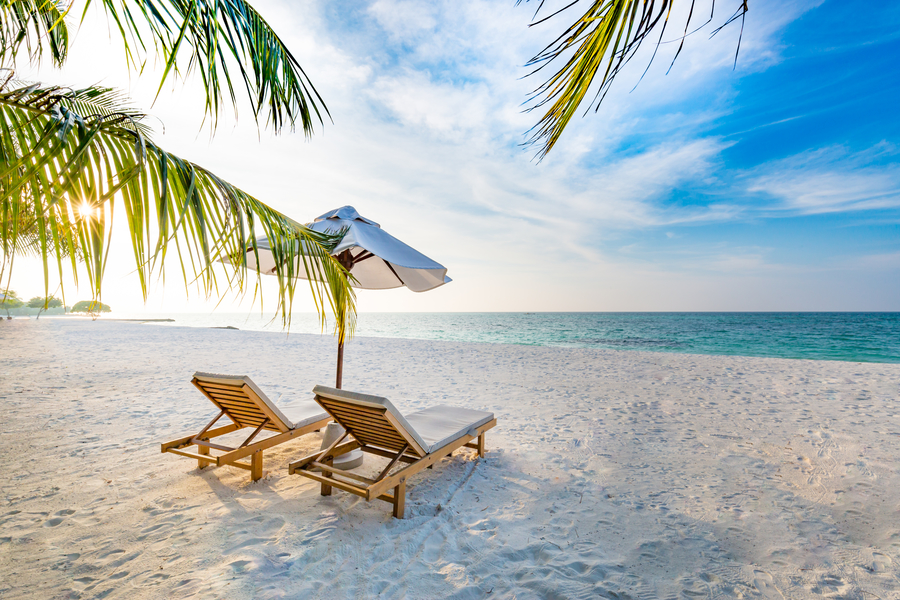 Travel Home:
It's that sad time again where it's time to pack your bags, say goodbye to your temporary home and start making your journey back to your permanent one. You might have swapped social media handles with some new friends so you're able to share your experiences with them, you might have purchased one too many souvenirs which you're now struggling to pack, or you might be coming back a couple of pounds lighter if you've gifted unwanted clothes or leftover toiletries to people less fortunate than you.
If you've visited one of our lounges, it would be great to get your feedback. When you visit, your account will be updated to include the location in which you used your Priority Pass Membership, you can find this within your visit history when you log in to your online account. Find the "Rate Lounges" tab to begin – every lounge rating goes towards the results for our Global Lounge of the Year Awards.
Whatever happened on your holiday will be sure to stay in your memory for many years to come, and you'll end up sharing your experience with others, then you become the source of inspiration for them…and it's all connected in the great circle of…travel.