However, does come with its costs - according to the Global Wellness Institute, international wellness tourists spent an average $1,528 US per trip, which works out to be around 53% more than an average international tourist. But it's forecasted to keep on growing, with 1.2 billion wellness trips expected to be taken annually by 2022.
So where are the best places to visit if you're looking to get booked up for a wellness break? Read on to find out.
Bali, Indonesia
Its forested mountains provide optimal seclusion, and has many soft, sandy beaches where you can relax and listen to the waves lapping the shore - sounds like heaven! And in Bali, you don't have to travel too far to find the nearest wellness hotel or resort – that means you have plenty of choice, depending on what you've traveled for. When it's time to return, you'll be pleased to know Priority Pass has airport lounge options at Bali Ngurah Rai Intl (DPS). If you'd like a little bit more pampering before your flight home, head to the Premier Lounge (International Terminal), where reflexology sessions are available at an additional price.
Some of the most popular destinations to head to once you arrive in Bali include Ubud, Seminyak and Canggu, with the latter two offering up some amazing views of the sea on the South of the island.
When it comes to the wellness you'll receive, the Balinese believe in indigenous healing, drawing power from nature or spirits and create medicine from holy water, flowers and plants. Some may even communicate with spirits to seek insight in to an illness, this can sometimes lead to them going into a trance-like state to heal people.
These ancient healing arts can be linked to Balinese Hinduism, which relates to maintaining a balance. You're considered to be "out of balance" if you're unwell, due to internal or external factors. Due to the way that they practice healing, you can be assured of a deeply personal experience, so keep this in mind when you're choosing which retreat to book for an authentic treatment.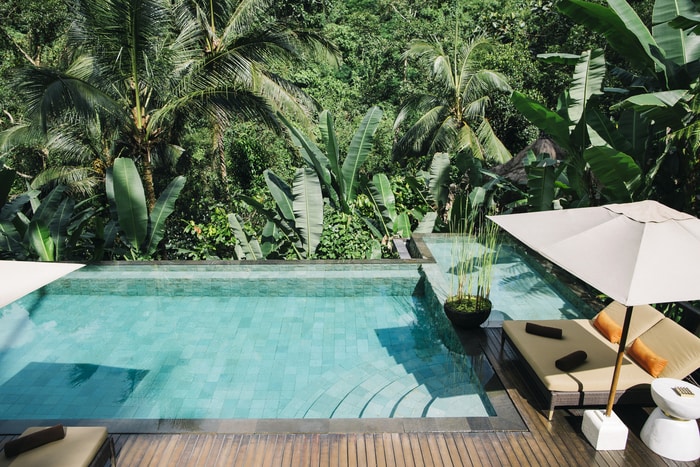 Sedona, Arizona, US
Set within the amazing red sandstone formations which Arizona is famous for, Sedona has a Native American history, and a human presence has been documented back to 11,500 B.C. and the backdrop is present in more than 60 Hollywood productions!
So, what makes Sedona a hive for wellness retreats? Well, the weather helps the popularity year-round, with toasty temperatures guaranteed in the summer months, and comfortable warmth in winter. Not only that, but the location makes it perfect for those of you who are looking for an active wellness retreat. Set within national forest land, there are hundreds of kilometres of trails to hike and bike, with hotels and resorts dotted along these trails, offering healing massages, yoga, spas and salons.
Spiritual healing is popular in Sedona - not in churches, relics or other established holy sites, but due to its many "vortexes" dotted around the peaks and cliffs of the sandstone formations. It's said that the spiritual energy is at its highest around these vortexes, which leave you feeling uplifted.
If spiritual healing isn't for you, then there are many hotels and resorts within the town that you can take advantage of. The elegant settings have inspired some unique practices within the juniper trees which help to define the desert landscape.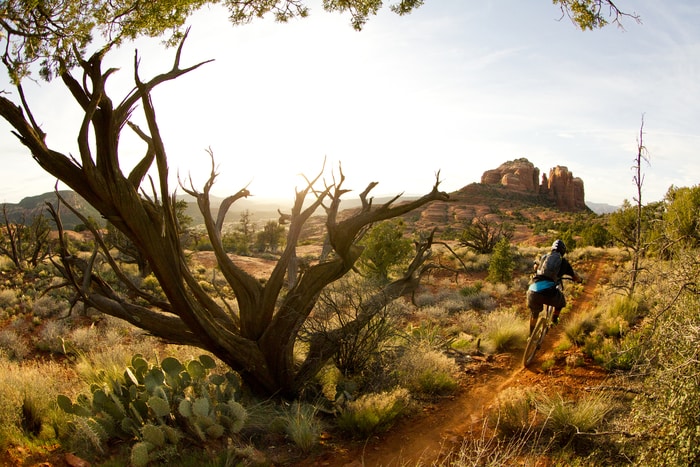 Koh Samui, Thailand
Thailand's second-largest island behind Phuket, Koh Samui is rife with white sandy beaches, coral reefs and many coconut trees, making it a perfect tropical island paradise. Since the island was inhabited over 1,500 years ago, it's gone from having no infrastructure, and backpackers camping on beaches with little more than a hammock, to being able to have a choice of where you want to stay, budget or luxe!
Getting to the island should be a doddle, it's in an excellent location for some island hopping, but it also has its own airport which can support the take-off and landing of 70-ton jet aircraft such as a Being 737 or Airbus A320. Within the terminals, Priority Pass Members can take advantage of the Blue Ribbon Club Lounge whether you're travelling internationally, or domestically.
When it comes to wellness retreats around the island, local methods are available, as well as techniques which are used all around the world. Locals use traditional Thai medicines, methods and practises to help you heal, all while enhancing your mental and physical state. A traditional Thai massage combines science with art by using blends of herbs to nourish the skin effectively – with coconuts being the base of many of the treatments.
This holistic approach takes into consideration factors which may not be addressed otherwise, and can help give a better understanding into the person. Meditation has also been adopted and adapted over time, and many of the resorts on the island will have a serene location with exquisite scenery to practise and find your zen.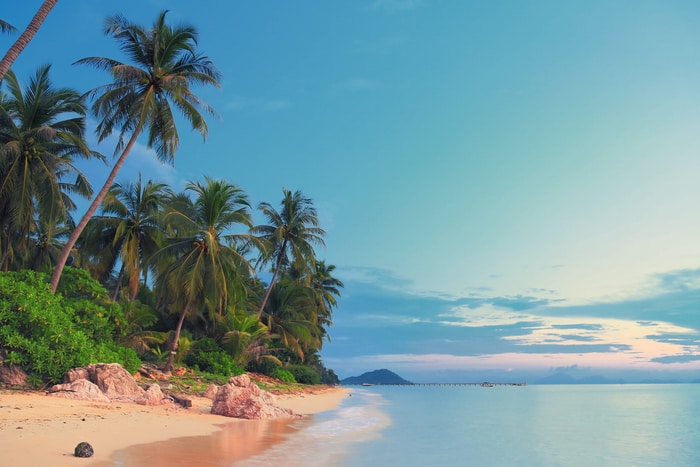 Melbourne, Australia
More specifically, Hepburn Springs. An hour and a half northwest of Melbourne is where you'll find the largest concentration of mineral springs in the whole of Australia – making it the perfect addition to our list. It was nearly lost to mining back in 1864, but after a meeting of the townspeople, the mineral springs were deemed to be worth more than the value of gold – and thus the Hepburn Mineral Spring Reserve was born.
The minerals within the water include potassium, magnesium, sodium, iron, calcium, chloride, sulphate and silica and bicarbonate. Free from any added chemicals which you might find in tap water, it's the perfect combination to enhance your overall health and wellbeing. You can enjoy these springs within the bathhouse which was initially built to house them in the 1890s, and has been restored many times since then.
Hepburn Springs is flanked by the Hepburn Regional Park, where you're able to visit the extinct volcano crater of Mount Franklin, soaking up the incredible panoramic views from the summit. Some of the hikes you can follow take you alongside the old gold mining water sluices, really giving you a look back to the past.
Within the immediate vicinity though, you'll find an array of spas and bathhouses which welcomes the visitors to the famous waters. Several products are used within these spas which have water from the source included in the ingredients, providing you with an experience you can only have whilst you're there.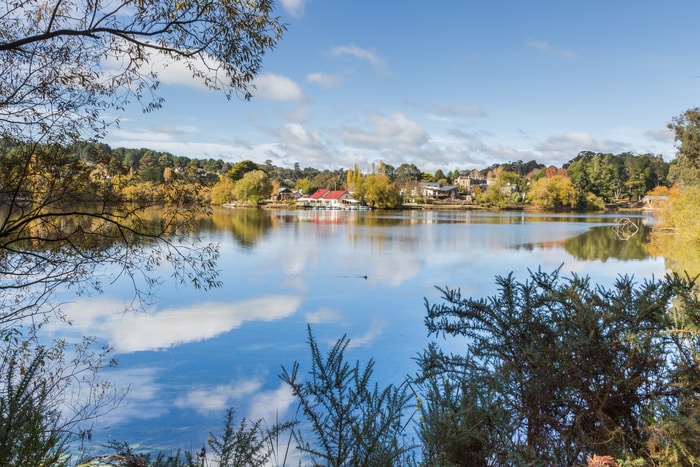 Costa Rica
You can't overlook a country that has plans to become carbon-neutral by 2021, has been identified by the New Economics Foundation as the greenest country in the world in 2009, and is the only country in the world to meet all five UNDP (United Nations Development Programme) criteria used to measure environmental sustainability. You'll find within Costa Rica, the emphasis is on sustainability, and that is exactly the way it should be.
Costa Rica is full of lush green rainforest, and that's partly thanks to the 14 volcanoes which inhabit the islands. Volcanic ash is notoriously mineral rich, and therefore excellent for growing crops, flora and fauna. The volcanic ash also means that it's perfect for use in skincare, which makes Costa Rica a must-visit if it's skincare you're looking for. Packed full of sulphur, the soil helps to slow down the aging process, and it also helps to cleanse the skin through the non-dissolvable charcoal, also making it an excellent exfoliant.
There are also several hot springs dotted around the islands which nature enthusiasts flock to. Some of the best springs to visit are around the volcanoes, with Tenorio Volcano National Park, Rincon de la Vieja National Park and the Tabacon river. Follow the trails into the jungle to find the hot springs – some are boiling water though, far too hot to bathe in, so keep an eye on the signs to avoid these. For most, these hot springs mark the sign of a good days hiking, and are a welcome relaxing moment – of course, a jacuzzi back at your hotel will recreate this experience, minus the walking, but we encourage you to try the real thing!
Costa Ricans live their lives on the phrase "pura vida" which roughly translates into "pure life" or "the good life", and now we know why!