It's hard to believe it has been three decades of Priority Pass, but we're excited to say that, from today, we're celebrating our 30th birthday. We have come a long way since those early days when we were just a small team of passionate travellers striving to make the airport experience better for everyone.

A few highlights from our journey

Priority Pass was founded in 1992 with just 49 lounges and a belief that travel is as much about the journey as it is about the destination. Its mission was to provide frequent travellers with the premium experience of airport lounges without the need for a first-class ticket. Over the past 30 years Priority Pass has grown dramatically.

We now offer our members access to over 1,300 airport lounges and travel experiences in more than 650 airports across 148 countries. We are also proud to have at least one experience covering 95% of all international flights from the top 100 busiest airports.

Priority Pass is constantly evolving to keep up with our members and their needs. We are actively working with our partners to bring new experiences to our programme and ensure you have more choices on how you spend your pre-flight time, be it in our lounges, at our spas, restaurants or gaming facilities.

You can watch our 30th birthday video with David Evans, Joint CEO at Collinson, to hear more about our journey and vision for the next 30 years (and beyond).



How we're celebrating:

We wouldn't have made it to 30 years without the support of our members. That's why we're celebrating by giving away 30 limited-edition 30th Birthday Memberships. The exclusive membership, which is not available for retail, includes 60 free lounge visits shared with loved ones to be used over the course of five years (capped at 12 visits per year)*.

Although the industry has changed significantly since Priority Pass began operating, our members continue to be at the heart of everything we do. Our Joint CEO, David Evans, says "we know we're nothing without our members, so it's them that we wanted our birthday celebration to be all about". That is why we are gifting this membership to a number of our most loyal and long-standing members.

But we're also giving all our members a chance to win the new membership. All you have to do is head over to Instagram and share a photo or video of you loving the lounge on your grid or in your story with the hashtag #LiveLoveLounge. Make sure to tag @PriorityPass and the lounge you're showcasing. The competition ends on the 9th of December. Two winners will be announced weekly, and the most creative entries will have the best chance of winning. It's time to live for the moment and love it in the lounge!

We will also be gifting these cards to several 'Travel Heroes' for their outstanding contributions to the world of travel through the pandemic. Stay tuned, we will be announcing the recipients soon!

Additionally, the Priority Pass team has compiled a playlist to accompany our celebrations, check it out on Spotify. These songs have been handpicked by our team, our members and our travel heroes. All the songs represent someone's relationship with travel or a good theme song for our birthday. To contribute to our playlist, head over to our Instagram and let us know what song you want to add and why.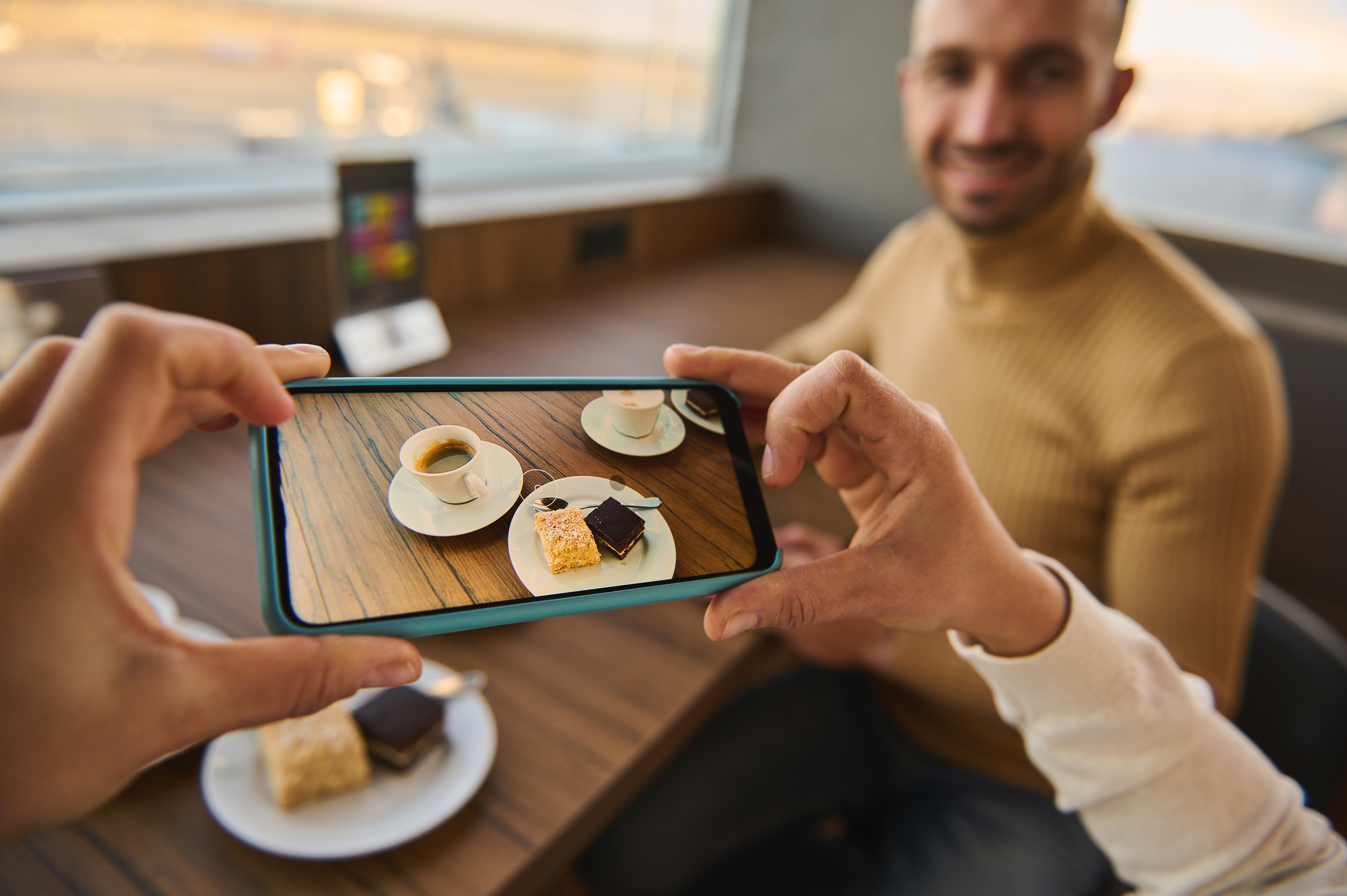 Our plans for today and the next 30 years (and beyond)

We understand our members' needs and wants, which is why we use technology to make lounge access simple, secure and seamless with biometric logins, contactless entry and Ready 2 Order offerings.

Priority Pass conducts regular consumer research to understand the needs and expectations to develop products and services that elevate the member experiences, such as our ever-expanding selection of premium activities, including spas, sleeping pods and dining services. In addition, feedback from our partners has also been invaluable in helping us to create award-winning propositions over the past 30 years, for which we're extremely grateful.

Our mission is to be the world's most loved airport experiences companion, and we are incredibly excited about what's to come for Priority Pass and Collinson. We will expand into key hubs and locations and continue to invest in new and improved service features, digital enhancements, and exciting new partnerships, that will allow our members to love the whole journey and enable us to remain at the forefront of the travel industry for the next 30 years and beyond.

Final thank you

Our entire team is proud to help millions of travellers each year to enjoy the comfort, convenience, and a touch of luxury that a visit to a lounge brings. Travelling through an airport can be stressful, expensive and time consuming, but we've worked hard to provide our members with a smooth and relaxing experience from the moment they arrive at the airport until they leave for their final destination.

Priority Pass is honoured to have earned the trust and confidence of our loyal members over the past three decades and we are grateful for your constant support. We are committed to providing outstanding airport experiences that remind you why you love to travel, and we look forward to continuing to be your chosen travel companion for the next 30 years and many more to come.

* Read full T&Cs at prioritypass.com/30termsandconditions.